Get To Know The Partners of The Richest Men
They say, behind every successful man is a woman. We have so much information about the wealthiest men but we rarely know anything about their better half. So we are going to get to know the real housewives of the wealthiest men in the world. Will they live up to your expectations? What do you expect them to be in the first place?
We think the general perception of these women can be categorized into two: One is the super genius type that holds a similar position to that of her husband. Someone that can rival the accomplishments and successes of their better half, even having several investments of their own. Then the other group thinks that some of them are the supermodel material. Someone, who lavishly spends their husband's money while not being shy about it. Someone who revels in the spotlight and would constantly seek it. Others would label them as trophy wives. Do they really exist in the world of the wealthy? It's up to you to decide. Get to know these wives of the richest men on the planet.
Priscilla Chan, Wife of Mark Zuckerberg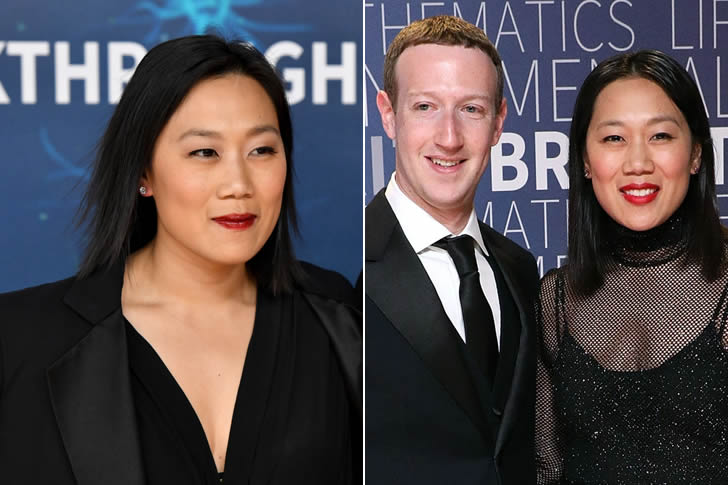 Priscilla Chan is the wife of Mark Zuckerberg, the person behind Facebook. You don't need to use Google to know that he is one of the wealthiest men on the planet. His current net worth is around $97 billion— that's even harder to comprehend. How did Chan end up marrying Zuckerberg, you might ask? The two met at Harvard, and they got married on May 19, 2012. With the tech mogul's staggering net worth, you would think that the couple would throw a lavish wedding worth millions.
Contrary to popular belief, however, the couple decided to marry in their own home and have a very simple ceremony. Three years later, Chan gave birth to a baby girl. On the side, she helped her husband build up the Chan Zuckerberg Initiative that same year. Did you know that Chan is actually a pediatrician? She is a philanthropist too. Zuck's incredible wife deserves just as much credit as he does because she's quite accomplished in her own right.
NAKYUNG PARK, WIFE OF WESLEY SNIPES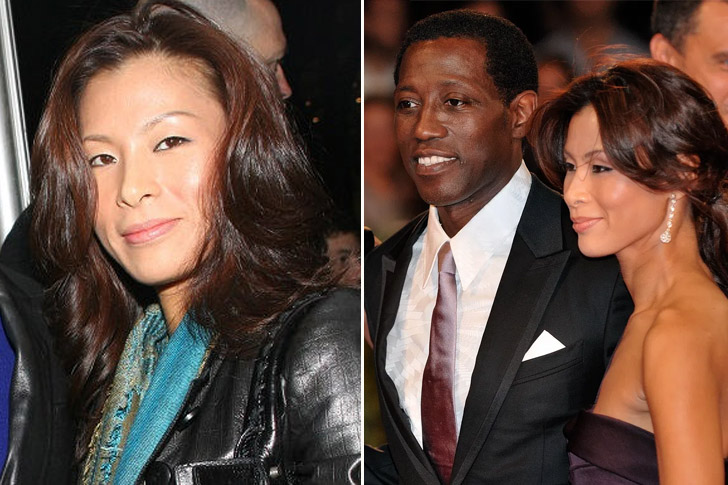 Nakyung Park is an artist and painter who rose to popularity because of her marriage to Wesley Snipes. She began dating the actor around the late 1990s. She tied the knot with him in 2003 in a civil wedding ceremony that took place in Hackensaw, New Jersey. Together, the couple has four children.
As most people know, Snipes was one of the most prominent actor stars of the 1990s, starring in remarkable films such as Demolition Man, White Men Can't Jump, and, of course, the Blade trilogy. Having a 5th-degree black belt in Shotokan karate, it's no wonder he graced the silver screen with his genuine martial arts prowess. He also gravitated towards comedic roles in films like To Wong Foo. From there, Snipes launched his own production company for television and movie and established a security firm focused on assisting VIPs.
SUSAN ANDREWS, WIFE OF TUCKER CARLSON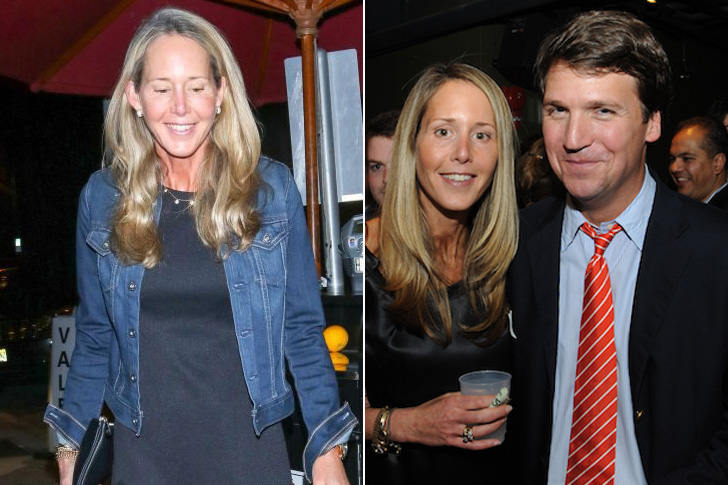 Tucker Carlson can be considered one of the wealthiest American political commentators with his $30 million net worth. He has earned most of his fortune through his hard work as a TV pundit, working as the host of the political talk show Tucker Carlson Tonight on Fox News since 2016. The 51-year-old personality is also an author and columnist, writing for The Weekly Standard since the '90s.
Behind his success is his beautiful wife, Susan Andrews. They have been married for 30 years after tying the knot in 1991. They have known each other, however, far longer than that. They first met when they were in their 10th grade, and you could say they quickly fell in love with each other at that time, but things weren't that easy for them. Susan is the daughter of a school's headmaster, but you could give Tucker all the credit for bravely facing his then-future-father-in-law, resulting in a happy marriage they have today.
FAITH MAJORS, WIFE OF LEE MAJORS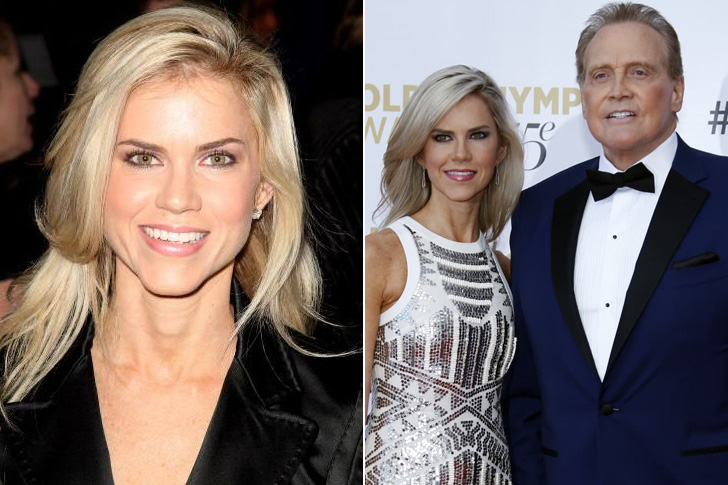 Lee Majors used to conquer TV viewing back in the late '60s to the '70s. The shows The Six Million Dollar Man, The Fall Guy, The Bionic Woman, and The Big Valley, among others, will never be complete without him. The 81-year-old star has been known for a number of iconic roles that he has played throughout the years, but he may be best remembered as the former husband of the late Farrah Fawcett.
Lee has three failed romances before he met the love of his life, Faith Majors. The two tied the knot in 2002, and though they have been only married for 19 years, they have been together for 24 years. Lee proudly shares that it's already a significant feat in Hollywood, despite the 35-year age gap and the negative connotation that comes with Hollywood marriage. It looks like Lee will never need a lawyer anymore as he's both happy and contented with Faith.
JUDY SHEINDLIN, WIFE OF JERRY SHEINDLIN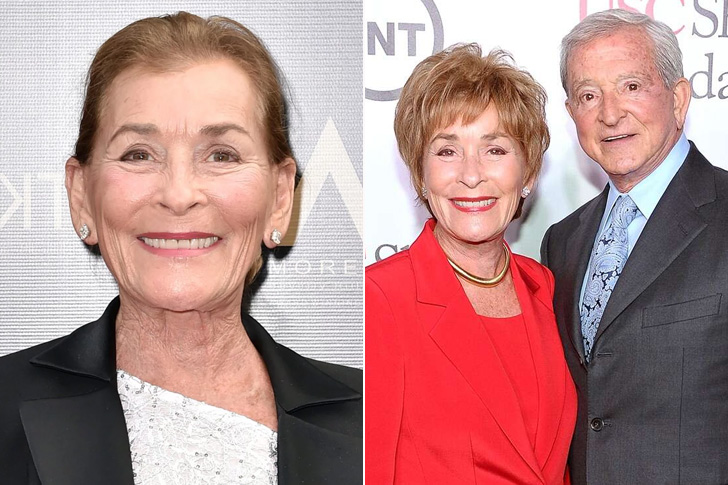 Judy Sheindlin, or popularly known as Judge Judy, and Jerry Sheindlin are not only winning cases together but also the love they have for each other. Judge is a famed prosecutor, while Jerry is a long-time jurist and attorney. They both come from the same field, so many have been wondering who wins if these two argue? Both, we bet.
Judy and Jerry have been together for 25 years and are celebrating their silver anniversary this year. The couple first tied the knot in 1977, but after a colossal marriage issue, they parted ways in 1977. The heart wanted what it wanted, so they managed to rekindle their romance after working on their differences. Judy accepted the whole of Jerry, resulting in their second marriage in 1991. It looks like there's nothing that can separate them now, with the strong bond they have perfectly built together in the years they have spent with one another.
EBONI NICHOLS, PARTNER OF QUEEN LATIFAH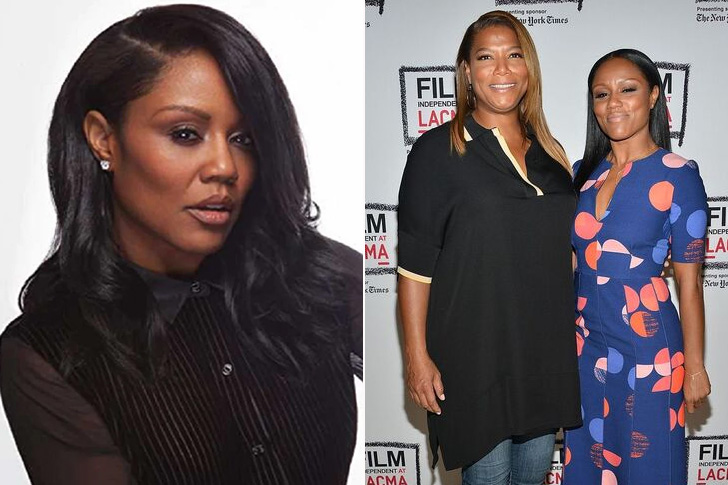 Queen Latifah has been mum about her private life to an incredible degree. The famous rapper doesn't let anyone, especially the media, know anything about her personal life. That's how so privy she is. It's not a secret to many, however, that she has a long-time partner named Eboni, though she also doesn't want to talk about her sexuality. How does their love start?
According to reports, Queen Latifah and Eboni met on the set of Dancing with the Stars in 2009. The rest is then history for the two from that moment forward, though they only started dating in 2013. Nothing is much known about their romance; although rumors have it, they were already engaged in 2017. They also reportedly have a kid together after Eboni was seen at a Beverly Hills medical facility with an alleged baby bump. Neither Eboni nor Queen Latifah confirms the news, so it remains rumors until today.
KAYLA QUICK, PARTNER OF MICHAEL STRAHAN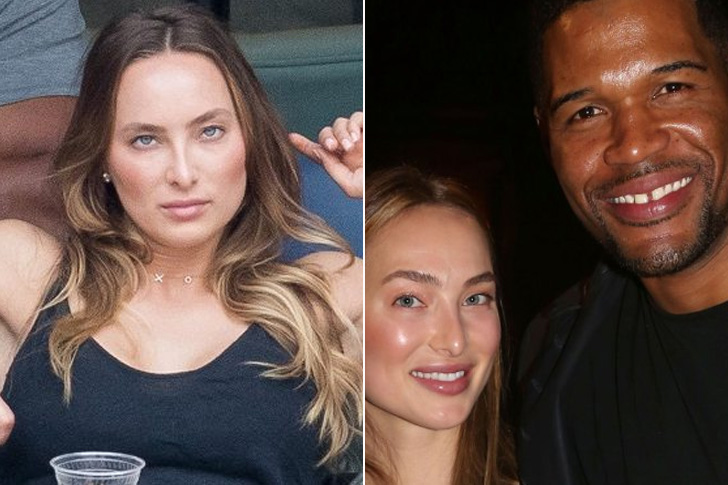 Michael Strahan has been married twice, and sadly he also needed the help of his lawyers' a couple of times to fix his legal separation. His first marriage was to Wanda Hutchins, to whom he had two kids, Tanita and Michael Strahan Jr. He tried another shot at love again and tied the knot with Jean Muggli, but just like his first marriage, it also ended up in a split. They share twin daughters, Sophia and Isabella.
He almost got married again to Nicole Mitchell, but they wind up calling off their engagement. It looks like Michael has no luck in love until he met Kayla Quick. Rumors have it these two have been going on dates since 2018. Their romance seems to be controversial, knowing Kayla has a legal issue of her own. She is also 20 years younger than him, which adds to the talk between the two. Kayla and Michael, however, are still reportedly dating as of 2020.
MAVIS LENO, WIFE OF JAY LENO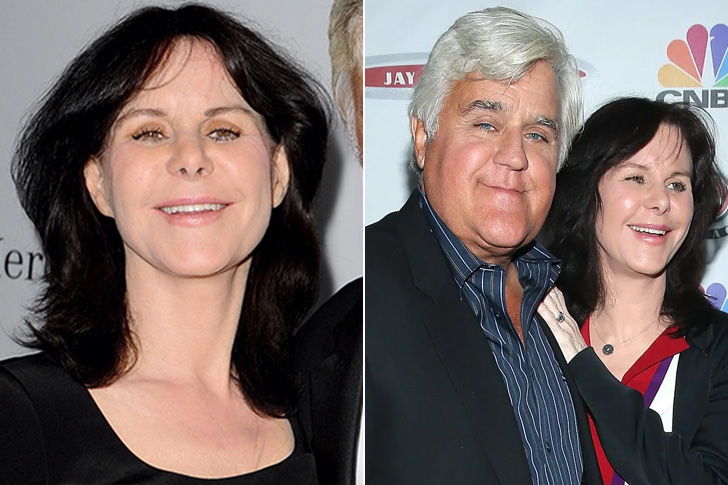 You can give Jay Leno commendations for a lot of things, including being a stick-to-one man. The famed host has been married to only Mavis Leno since 1980, and no one has come to their love's way since then. The 70-year-old TV personality revealed the secret to their successful 41 years of marriage, and it had something to do with choosing the one you should marry.
Jay always told his viewers they should marry the person they wish they could have been. He also realized that there's nothing worth fighting about that could ultimately lead to a vast misunderstanding. Would you believe the reason why they tied the knot wasn't romantic? He didn't even get her an engagement ring until years later. Jay wanted to include Mavis in his insurance policy in case something happened to him. He then decided they should get married that changed their lives forever.
VICTORIA OSTEEN, WIFE OF JOEL OSTEEN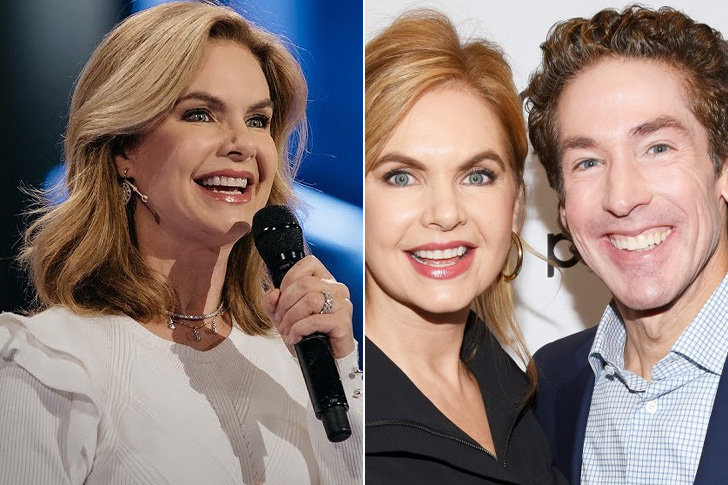 Victoria and Joel Osteen get the credits for being one of the power couples in the US. They have been married since 1987, resulting in more than 34 years of love and togetherness. Victoria, a preacher like her husband, is the huge support system behind her spouse. She has perfectly done this while focusing on her own career and their two kids, Jonathan and Alexandra Osteen.
Victoria has come a long way from operating her mom's jewelry store to Joel's successful co-pastor today. She doesn't care about the talks going on behind her back, though, and even became an inspiration to many. The 59-year-old celebrity has perfectly managed to divide her time between her career, family, and self, not forgetting to do her responsibilities here and there. Joel is indeed a lucky guy to meet someone like Victoria, and their decades of love will continue for a lifetime.