Unforgettable Hollywood Moments That You Couldn't Believe Had Happened
The times that modern Hollywood has managed not only to wow us in awe of the talent and pure sophistication but also to shock us in amazement at the bold moves our favorite celebrities make up now and then. Though they are basking in the limelight, they too are people, and sometimes they make questionable moves. Some of these moves may be embarrassing or a little daunting, but others are actual decisions that ordinary folk just simply cannot make. Being constantly followed by paparazzi and the media, every second of their lives are documented. At the expense of our entertainment, the media is always ready to serve. The public wants to always be in the know of the latest happenings of our idols' private lives. We have come up with a list that will detail big celebrity moments that will either shock you, amaze you, or make you laugh. Either way, we promise these stories will entertain. Here are the most unforgettable moments in Hollywood that you just couldn't believe actually happened!
PAMELA ANDERSON'S 15-DAY TRIAL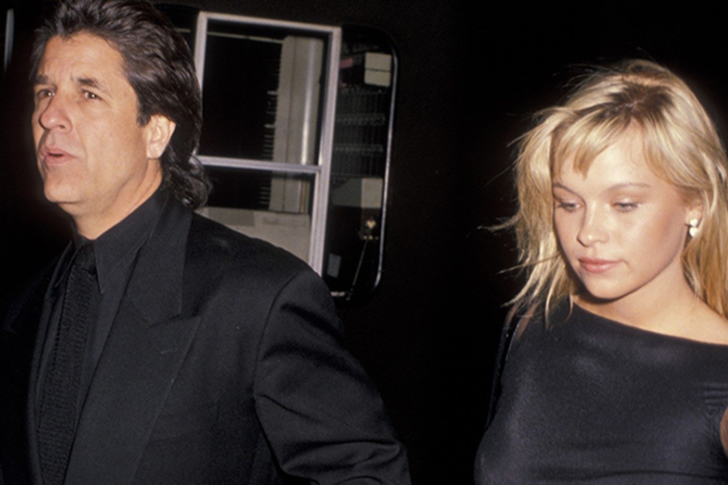 Former Baywatch star Pamela Anderson is known to be quite the bombshell. She is not only a beauty in her tan skin and beautiful iconic blonde locks, but she is also pretty talented in the dating department. Having worked with a divorce attorney four times before, you wouldn't think that she would make the same mistake for the fifth time. That's where you're wrong because Anderson married producer Jon Peters and their marriage lasted only 15 days. Apparently, this was a rekindled love story as the two dated decades ago. Peters said in an interview that he waited on Anderson for 35 years. However, things did not go well when Peters paid off a big amount of debt to her name. Things went sour in their relationship and ended quickly after that.
ROYAL DRAMA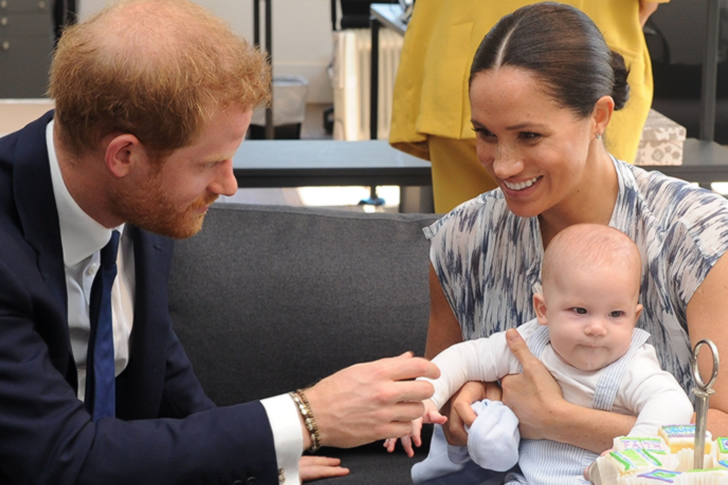 The Duke and Duchess of Sussex have been making headlines a lot since their royal wedding announcement was made. Since then, their new milestones have been celebrated, and their bold decisions have become the talk of the town. The couple may have constantly dropped interesting news, but the most shocking to the world was when they decided to quit being royals. April 1, 2020 was documented as "Megxit Day," or the first day ever that Prince Harry and Meghan Markle were no longer tied to the Royal Family. They intended to do their own money management without titles and without funding the people's taxes. The pair now lives in Los Angeles and has just recently launched their own foundation called Archewell on their son's first birthday.
THE BACHELOR STAYED A BACHELOR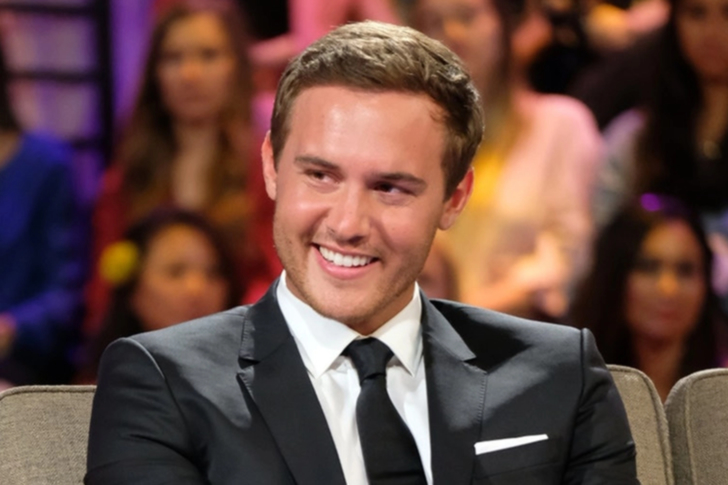 The Bachelor finale has definitely served some piping hot drama this season. It aired on March 10, and our guy Peter Weber finally asked Hannah Ann Sluss' hand in marriage. The romance was cut short, though. Right after the filming, Weber just couldn't get over Madison Prewett, one of the runners-up. She had walked away previously because they both wanted different things in life. Apparently, Weber just had his eyes set on her this whole time. Sluss gave him a piece of her mind and left. Webber and Prewett got together, but Weber's mother did not approve, thinking they wouldn't work. True enough, they broke up a few days after. It all ended with Weber dating the lawyer and previously-eliminated candidate Kelly Flanagan. Phew!
BRAD AND JEN'S REUNION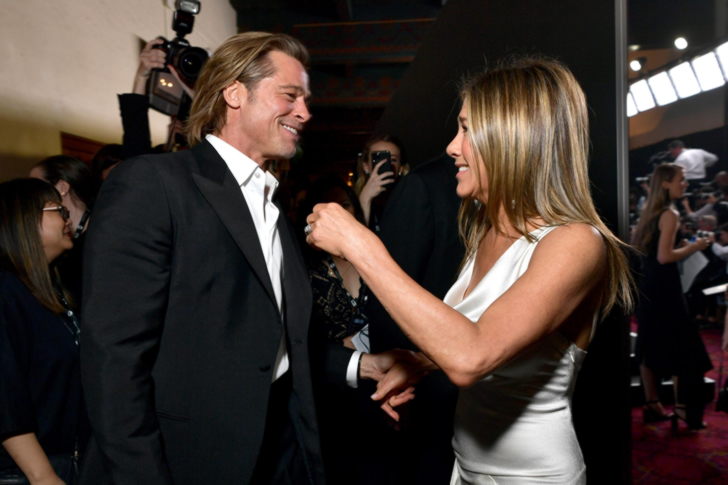 Former Hollywood couple Brad Pitt and Jennifer Aniston have been spotted together for a photo during the Screen Actors Guild Awards. The media have heavily followed the pair's relationship. As they used to be married from 2000 to 2005, the world has been waiting for their reunion. This has intensified especially now that Pitt and Angelina Jolie are no longer together. During the awards night, the camera panned to a happily-clapping Aniston. It happened when Pitt received his award for Once Upon a Time in Hollywood. In the same way, Pitt was captured backstage mouthing "wow" when Aniston got credits for her work in The Morning Show. When told about Pitt's reaction, Aniston told interviewers that she thought it was sweet and that it was a night of celebration, considering that they had both grown up together.
AEROSMITH VS ITS DRUMMER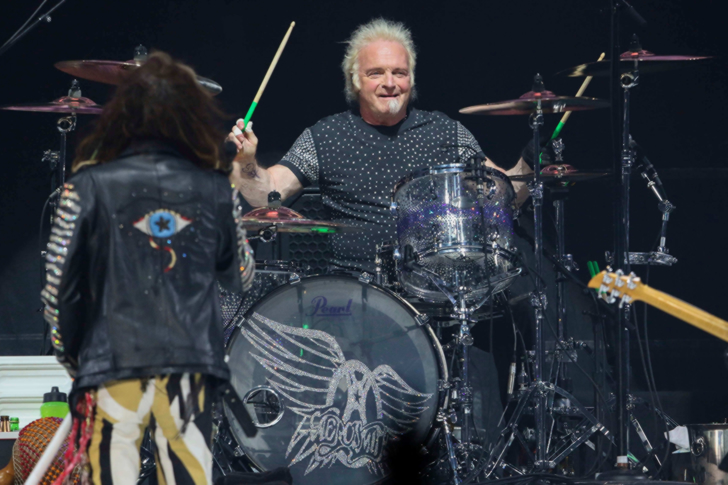 Joey Kramer, the drummer of the iconic band Aerosmith, sued his bandmates in January of this year to not allow him to participate in the upcoming events in 2020. This included the MusiCares gala, where the band would be honored, and the Grammy Awards Night. To the band's defense, Kramer had taken a leave of absence in the past year and has not played with the band since April of 2019. Upon his return, the band asked him to audition for his job back. They wanted to know if he was still up and at it, but Kramer proved to be a little rusty because he had not performed for months. In the end, the band's lawyer won the case, but Kramer eventually reunited with them in February to perform in Las Vegas.
KRISTIN CAVALLARI AND JAY CUTLER BREAK UP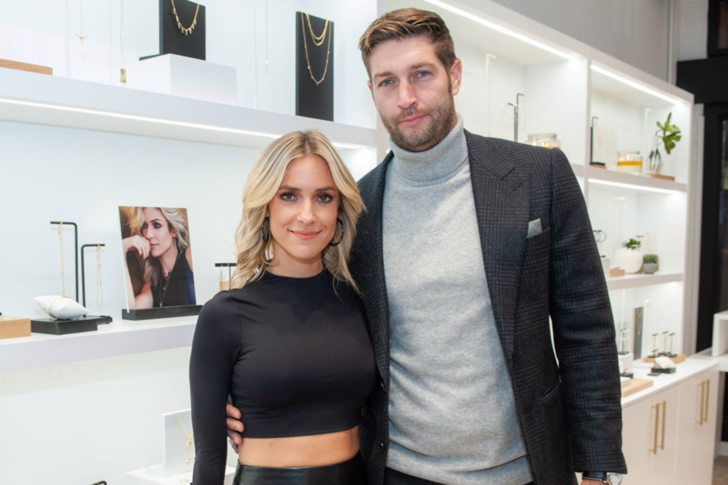 After 17 years of marriage, NFL star Jay Cutler and reality star Kristin Cavallari hired an attorney to end their bond legally. Though the initial report was that the breakup was a mutual decision, the air in the courtroom swiftly changed as Cavallari accused Cutler of being lazy after his career ended. Other than this attitude, she also said that one of the primary reasons that led to the decision was "inappropriate marital conduct." Cutler even allegedly did not allow her to buy herself a new house. In court, he eventually gave way and even gave out a sum to fund her new home. Apart from this, custody over their three children was also discussed. As expected, Very Cavallari would be ending after three seasons on the air.
JUDGE JUDYDISMISSES CBS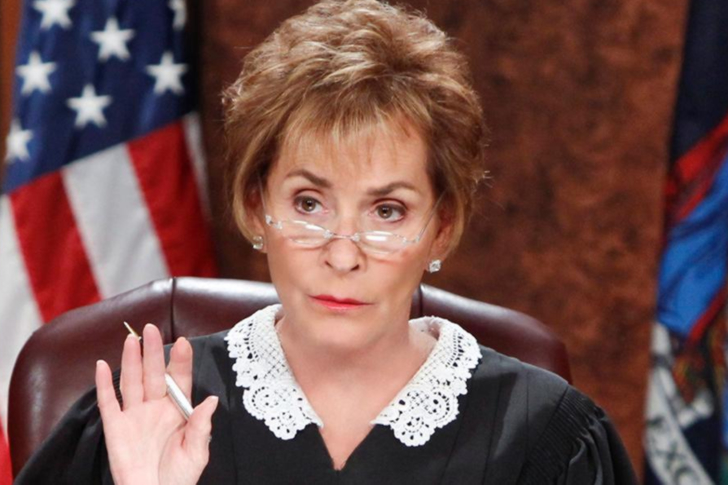 The reality show Judge Judy is ending its relationship with CBS. Judge Judy Sheindlin has been with the network for 25 years. Her show's last contract will be ending in 2021, and after this, she will no longer be renewing it. Though the courtroom TV series' success is hugely evident, Sheindlin and the new management have apparently been having a spat backstage. Because of some disparities, she had made the ultimate decision to make her exit. She will, however, be starring in a new TV show called Judy Justice with another network. Though her list of TV credits won't seem to stop just yet, the step back will be a change of pace both for her and her loyal audience.
DUANE CHAPMAN IS ENGAGED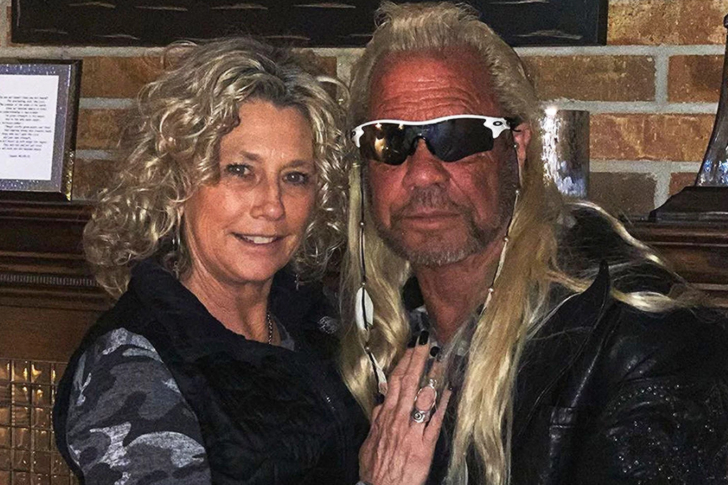 It's safe to say that Duane Chapman's wife is now in a better place. A few months after the painful loss, he found his way to Francie Frane. They dated, and after a year of being together, he got on one knee and proposed to her. Frane's husband apparently suffered the same fate as Chapman's wife. He had passed away half a year before she did. The two shared the grief and found comfort and solace in each other's company. Reportedly, Chapman's proposal talked about how Frane was sent to him by God and that he didn't want to spend a single second of his life without her. He made an investment in the beautiful engagement ring and did his thing. Now, his whole family is happy about his newfound love.
DANCING WITH THE STARSIS DANCING WITH A NEW STAR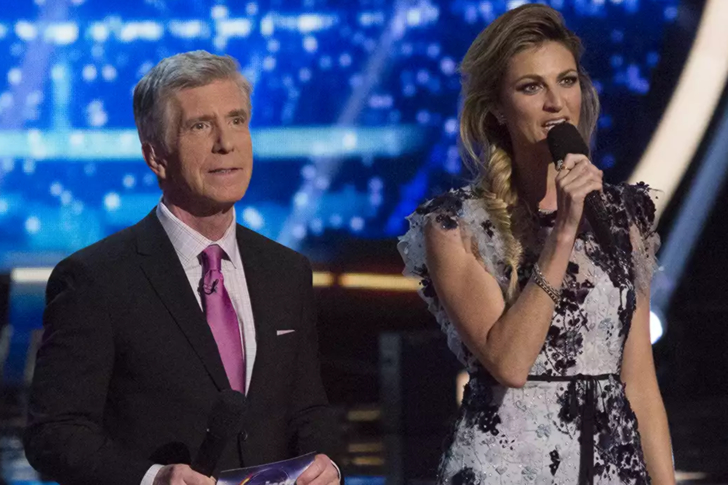 Erin Andrews and Tom Bergeron have been the hosts of Dancing with the Stars for the past 15 years. However, for the 29th season, they will no longer be on the stage with us. The producers have said that the change of hosts is a part of the evolution that the show needs. They said that just like any show, the change would be needed eventually. As part of their investment planning scheme, they said the decision was intended to give the show a fresher feel so that it may make its way to a new set of audience. They chose Tyra Banks to be the next face of the new season. Bergeron and Andrews are grateful for their experience on the show.
THE ELLEN DEGENERES SHOW IS SUDDENLY NOT A RAY OF SUNSHINE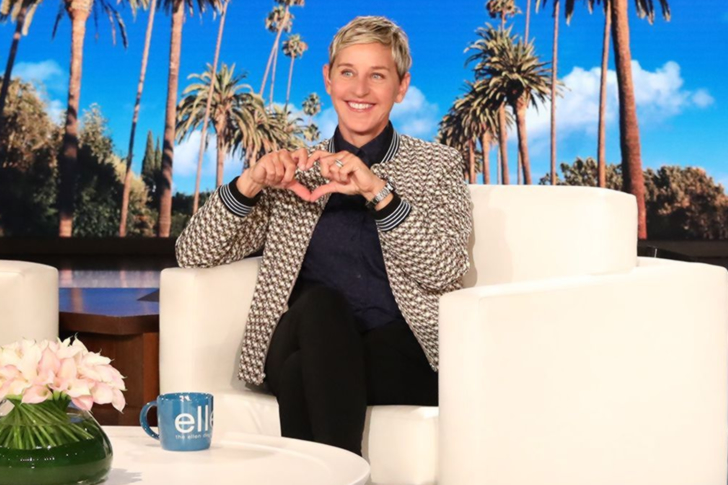 The Ellen DeGeneres Show has always been a show that took credit for the good laughs it brings and a kind and giving spirit it shares. Apparently, talk came up that this was not the case backstage. The staff of the show stood up and said they were not treated right in their workplace. The employees have claimed themes of sexual harassment, discrimination, and a toxic work environment. Reports of the less than desirable working conditions and allegations of the producers sexually harassing junior staff members came to light last July. DeGeneres herself wrote a public apology to the staff though she herself was not directly accused. However, the executive producers Kevin Leman, Ed Glavin, and Jonathan Norman took a step back from the show.
TOM HANKS AND RITA WILSON ARE NOW GREEK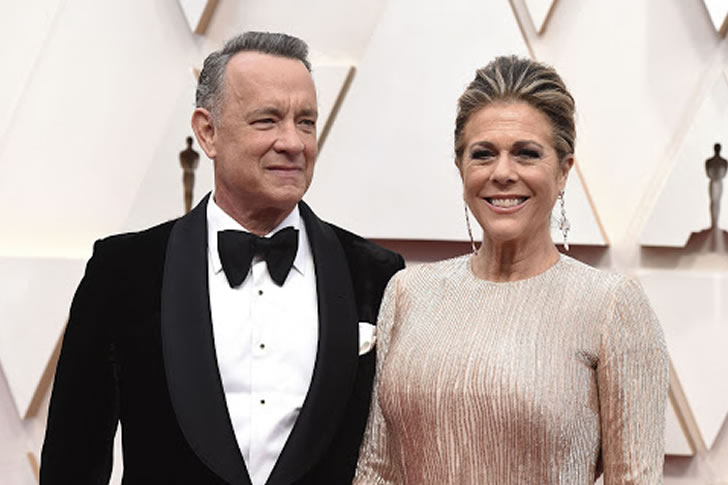 Couple Tom Hanks and Rita Wilson have recently become Greek citizens. Wilson grew up in a Greek Orthodox home and had been practicing the faith ever since. When she married Hanks, he converted to the religion as well. They made an investment to buy a place in Antiparos and spend their vacations there. However, at the beginning of 2020, they took their commitment a step further and earned their citizenship after being of assistance to the 2018 wildfire victims in Athens. Because of their noble act, Prokopis Pavlopoulos, Greece's past president, gave them honorary naturalization. Prime minister Kyriakos Mitsotakis then announced the Hollywood stars' citizenship with a picture with them and their new Greek passports. Hanks proudly tweeted about it during the new year as well.
KANYE RUNS FOR PRESIDENT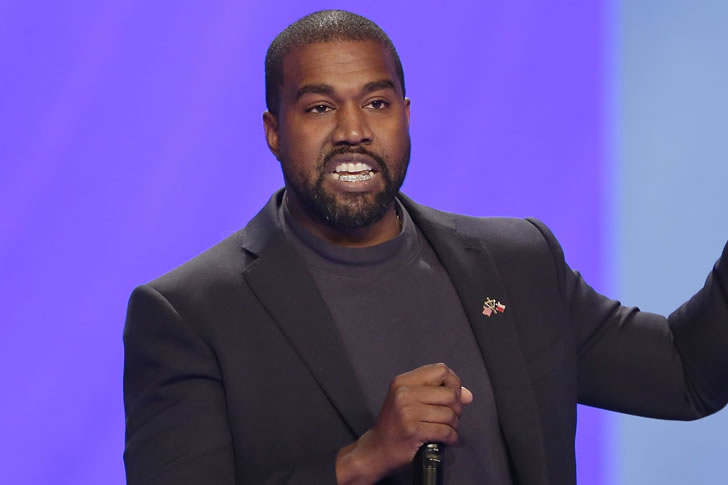 There have been a lot of crazy things going on this year, but one of the craziest we have seen so far is hip-hop star and billionaire Kanye West running for president. He made the announcement that he filed for candidacy on the fourth of July, only four months before the presidential elections on November 4. Because he filed so late, his name won't even make it to the ballots of some states. He called his party the Birthday Party, and in interviews, he believes he will make it. The planning of his campaign and sudden decision to run – or walk, as he would put it – for president is surely one that is not taken lightly by his financial advisors. This year's election period will surely be interesting.
LADY ANTEBELLUM AND DIXIE CHICKS REBRAND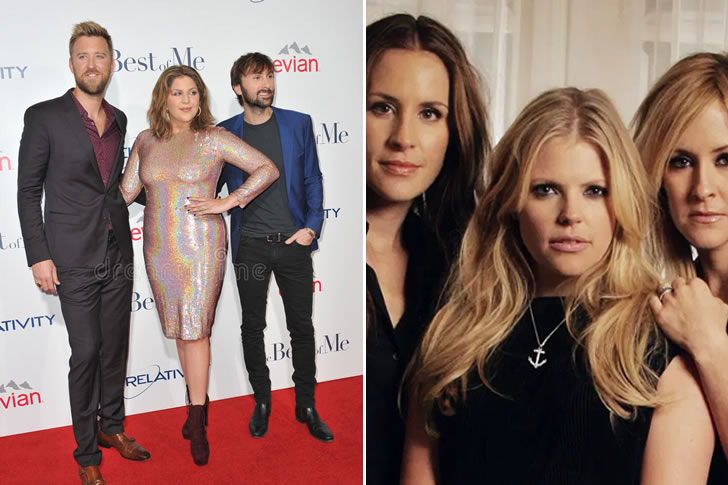 Because of the degree of concern brought about by the Black Lives Matter protests that have been going on, musical icons Lady Antebellum and Dixie Chicks have decided to change their names. Since their band name was associated with a part of history before the Civil War happened that included slavery, Lady Antebellum have now dropped the "antebellum" in their name and are now referred to as just "Lady A." This was the nickname that their fans have given them over the years. Two weeks later, The Dixie Chicks followed suit and dropped the "Dixie" in their name as well so as not to be associated with the Confederate-era South. They released March March, a new song to announce their new name "The Chicks". It advocated for telling the public to use their votes wisely.
SEAN PENN WEDS LEILA GEORGE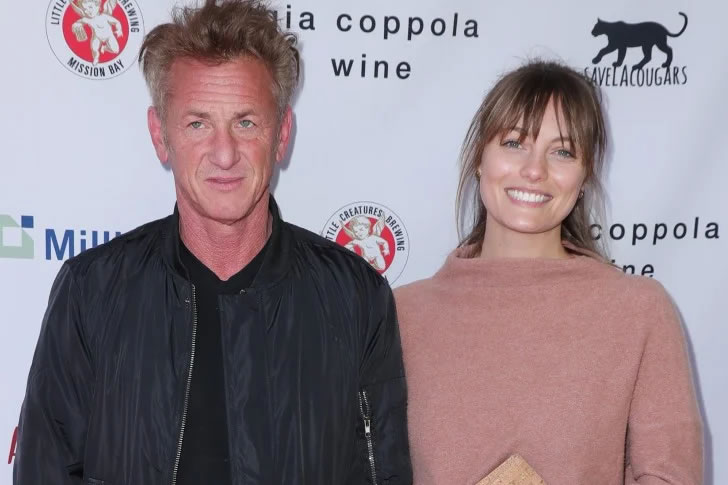 Actors Sean Penn and the 28-year-old Leila George have been dating for two years. This year, though, they secretly got married in the midst of the pandemic. Rumors started circulating when celebrity Irena Medavoy posted a congratulatory message to the newlyweds. Penn confirmed the rumors on Late Night with Seth Myers saying that the two had a "COVID wedding" where the county commissioner said the ceremony on Zoom and the couple was surrounded by Penn's kids and George's brother. He also boasted his new wedding ring to the camera, being very proud of his new married life. Now that they are married, they can now make investments as a couple. After the pandemic, they would probably start thinking about raising a family as well.
JADA AND WILL SMITH GET EMOTIONAL ON TV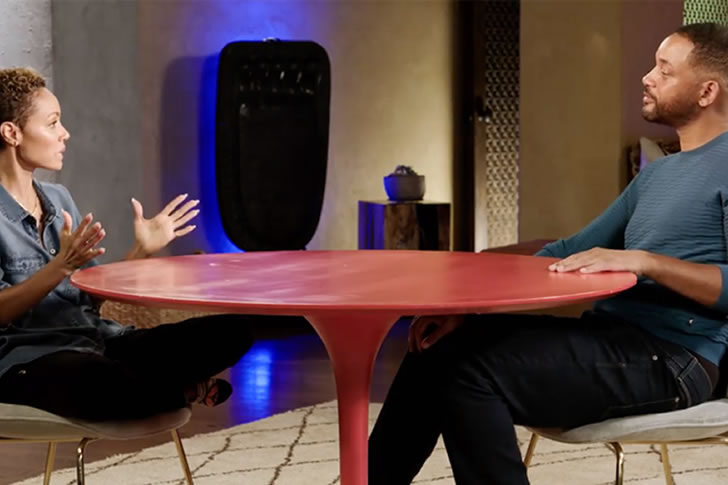 The Red Table host Jada Pinkett Smith brought to her show her husband, Will Smith. They talked about the time when their marriage was going through a rough patch. This was the time Pinkett was linked to R&B artist August Alsina. When she and Smith had been broken up a few years back, she admitted on TV that she did, in fact, engage in a relationship with him for about a year. Through the fleeting bond they had, though, she found growth and healing. She met him through their kids Willow and Jaden's appearances in the Wireless Festival. The couple went through a difficult conversation, and millions witnessed the episode.  Though much electricity was on The Red Table that day, we are hoping that Will and Jada's marriage will come through stronger than ever.
GABRIELLE UNION ADDRESSES AGT EXIT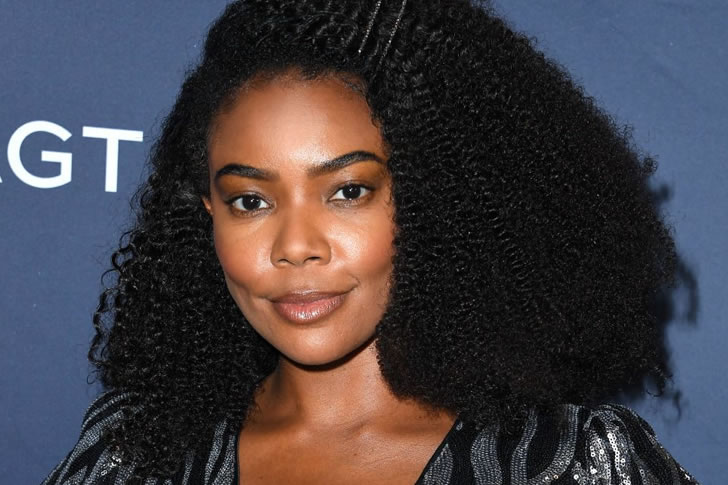 Famous star Gabrielle Union left America's Got Talent last year. After being silent since the controversial walkout, she finally spoke about what happened. She shared that behind the scenes, the toxic work environment of the show really got to her. She shared during an interview at the American Black Film Festival that discrimination and "public flogging" had been part of the reasons of her exit. She said that some employees' rights were not addressed and that there should have been a better way to do things. She didn't like her experience there, which was why she made the decision to leave. Putting her team and herself in that kind of environment simply did not make the TV credits worth it.
ELON MUSK AND CLAIRE GRIMES HAVE X Æ A-X12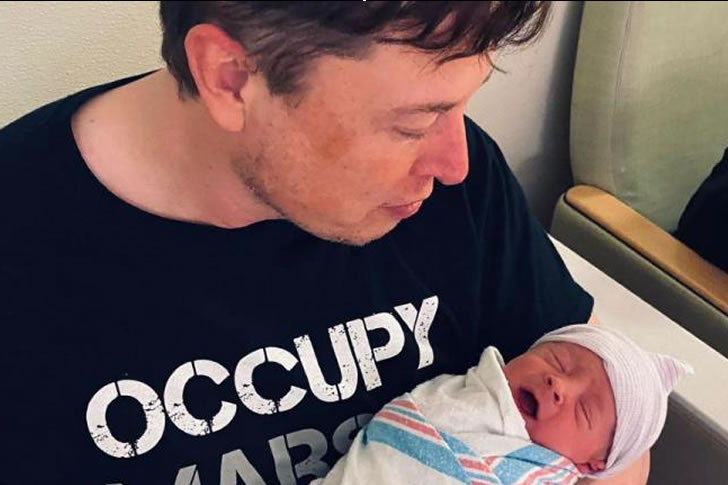 Billionaire Elon Musk and his girlfriend singer Claire Grimes had their son and named him something utterly unique. They welcomed X Æ A-X12 Musk, their first baby to the world, last May 4. The name is pronounced as X – Ash – A – 12. Grimes tweeted a full explanation about their bouncing baby boy's interesting name. She said that the "X" in the name was the "unknown variable Crossed swords"; the Æ was an elven form of "Ai" or love (or Artificial intelligence), and finally "A-12" was the ancestor of the SR-17, the couple's favorite plane. They liked it because of its lack of weapons and its great speed. According to Musk in an interview, it was Grimes' degree of creativity that thought of the name. His contribution was the "A-12".
JENNIFER GREY AND CLARK GREGG POST A HUG PHOTO TO ANNOUNCE THEIR DIVORCE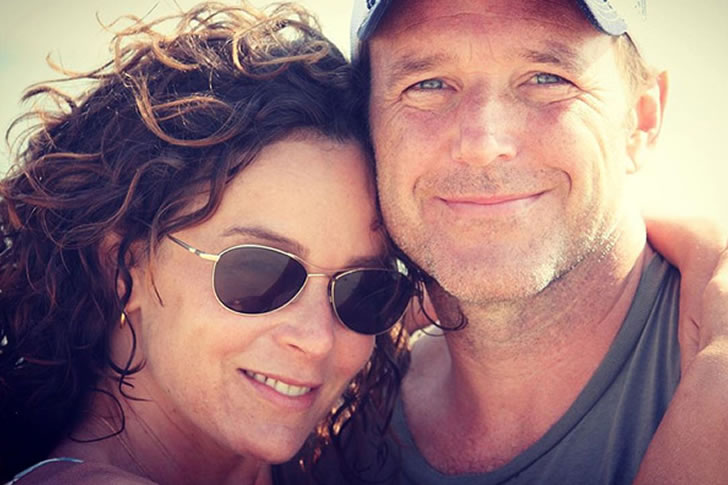 Nineteen years of marriage came to an end for Clark Gregg and Jennifer Grey. The couple announced to the world that they both decided to go their separate ways on their Instagram accounts, revealing that they had already broken up when 2020 first started. The decision to hire a divorce lawyer was mutual between the two, and they are both very sad about the state of things. In their post, they said that they are both grateful for the happy times they shared together, and they are very proud of raising their daughter. Their photo featured the couple embracing each other. Though they seemed very upset about the split, they have assured the public that the difficult choice was necessary.
THE SPICE GIRLS REUNION TOUR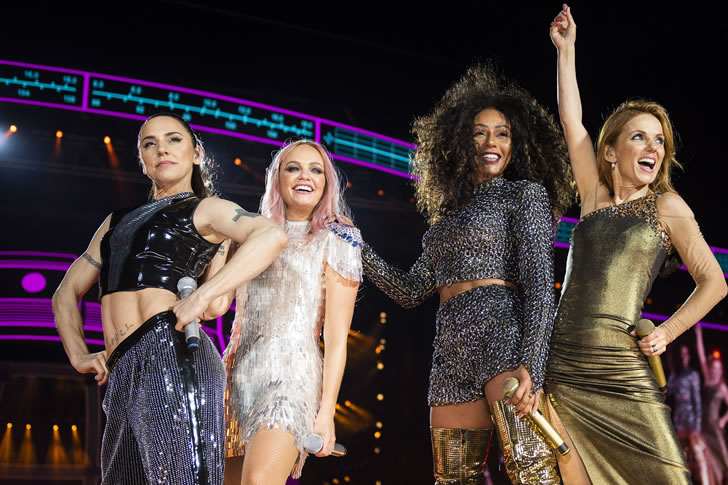 The Spice Girls are a girl group who dominated the '90s pop scene. The iconic group takes credit for defining the decade with their songs and their style. After years of not performing together, four out of five girls of the legendary music group are coming together to go on a reunion tour in 2021. Geri Horner, Emma Bunton, Mel B, and Mel C are working on the much-awaited gathering that will be brought across Europe, Australia, and the United States. The project is done in celebration of their 25th anniversary together. Though it's going to be a huge thing for the Spice Girls, the ladies said that since they are almost 50 years old, this might be the last time they will be performing as a group.
KEANUSSANCE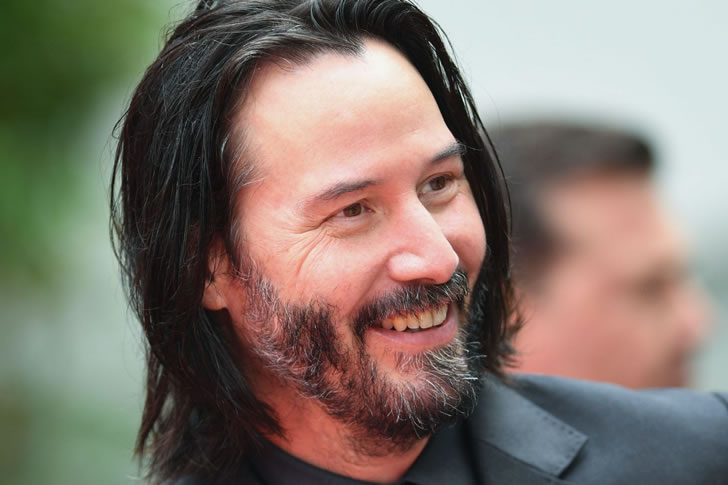 Keanu Reeves may be a famous actor, but he hasn't been active for a while. This year, though, his financial advisors will surely be ecstatic as several projects are set to be released with him as part of the cast. The Washington Post called his comeback as the "Keanussance," or Keanu's renaissance. We are expecting not only the fourth movie in the John Wick franchise but also his appearance in the already-available Netflix series Always Be My Maybe. On top of this, Reeves is going to delve into animation as he has voiced a role in Toy Story 4. All the Keanu talk is also because of the Buzzfeed interview that he had. There, he admitted to having been courted by Marvel a few times to do some of their movies. Is this the 2020 plot twist we've all been waiting for?
WILL SMITH TURNS BLUE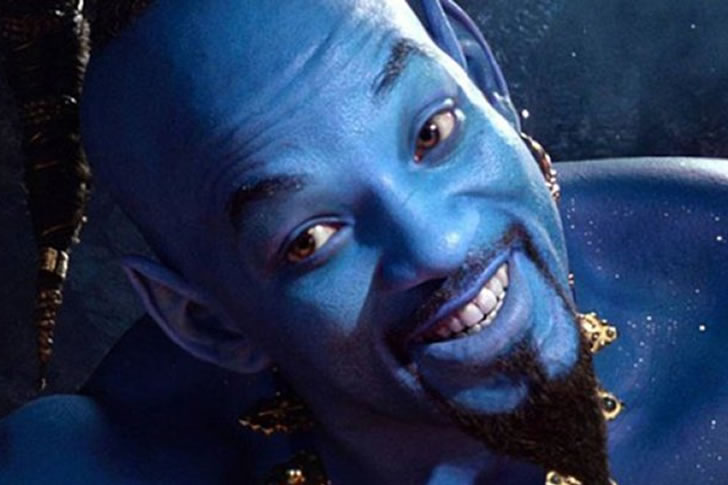 The live-action Aladdin film that was released earlier this year has received feedback of varying degrees. One thing that struck the audience the most was the Genie, who was played by Will Smith. The famous actor had to be blue for the movie, and this decision was not made lightly too. Instead of doing the classic Genie character from the hand-drawn animation film that we all grew up with, they decided to let this version of Genie take shape around the branding of the actor who was going to play it. Smith's fun, comedic, and hip-hop take brought a new spin on the character. Though his lines were from the original story, his approach became a breath of fresh air on the classic tale's newest version.
CONSTANCE WU'S HATE TWEETS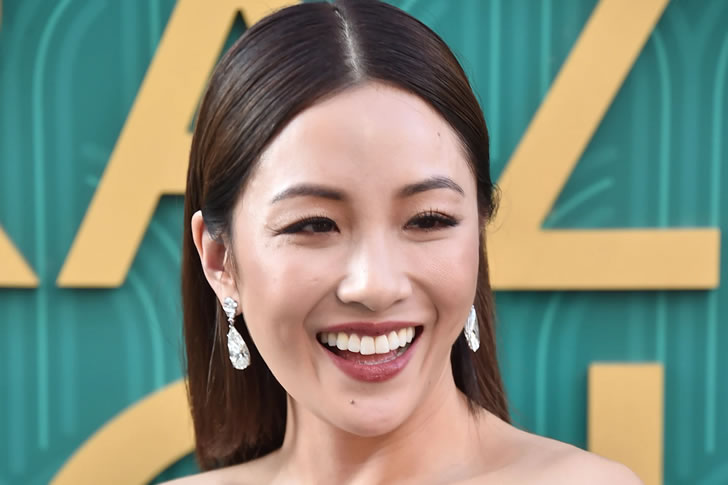 Fresh Off the Boat star Constance Wu tweeted some controversial things when the show announced that they were doing a sixth season. On her Twitter account, she posted, "So upset right now that I'm literally crying. Ugh. F*ck," which was followed by another cursing tweet after a few minutes. Viewers of her show and her fans were left dumbfounded by Wu's reaction to what should have been a happy announcement. She deleted her tweets shortly after, of course, but not before controversy spiked up. Much to her credit, she soon made a public apology about how she acted. She acknowledged that her tweets were insensitive and that they were coming from a place of privilege. She also debunked rumors that said she hated the show.
JEFF BEZOS RETALIATES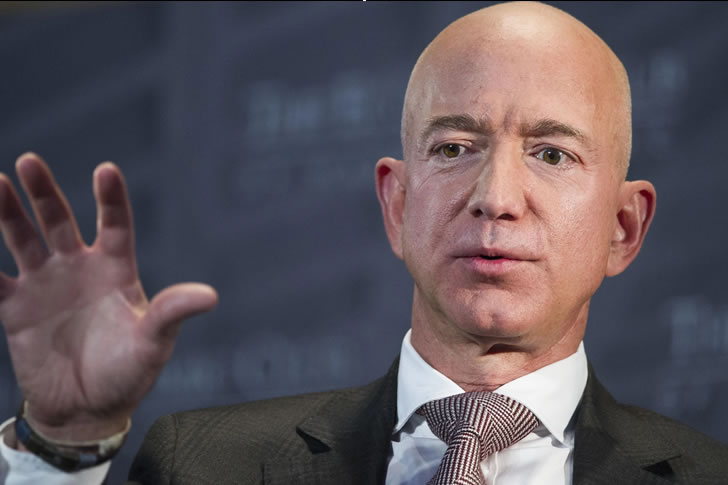 After Jeff Bezos and his wife hired a divorce lawyer, The National Enquirer announced that the reason for the split was that he cheated on her with Lauren Sanchez. They then leaked private text messages between Sanchez and Bezos to the public. As a response to this fiasco, Bezos published an essay on Medium accusing The National Enquirer and AMI, its parent company, of blackmailing him. He began exposing the company, and it was discovered that they were affiliated with the president of the United States, who nd that he did not have a particular liking to Bezos. The attempt to blackmail was pushed by some political agenda by the company. The series of events just goes to show that once you strike, Jeff Bezos is sure to strike back.
LADY GAGA & BRADLEY COOPER PERFORM 'SHALLOW' AT THE OSCARS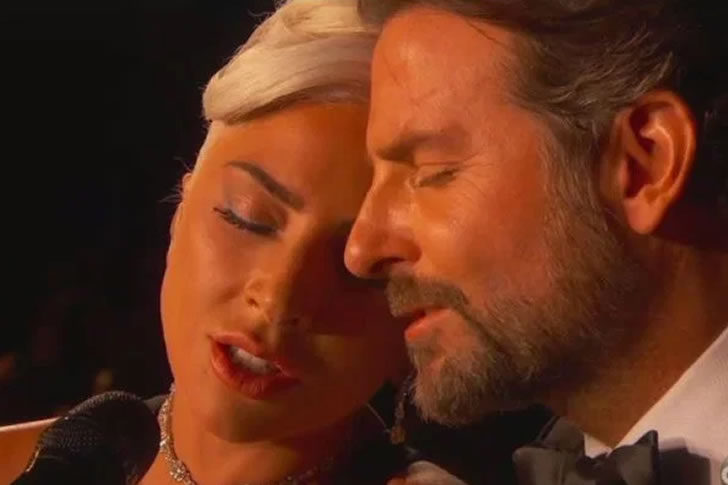 Bradley Cooper's and Lady Gaga played lovers in the film A Star is Born. Their performance of the film's song Shallow in the 2019 Oscars might have made a lot of eyebrows raise. The beautiful performance of the two artists exuded a high degree of chemistry that a lot of spectators started to think about if they were actually dating in real life. In an interview with ELLE, Gaga was asked about their heated performance, and she said that it was just a part of their job as performers to make the audience think they were in love. She may have denied a real-life love story with Cooper, but she certainly received lots of love that night as she went home with her first Oscar for Best Original Song.
MIRANDA LAMBERT'S SECRET WEDDING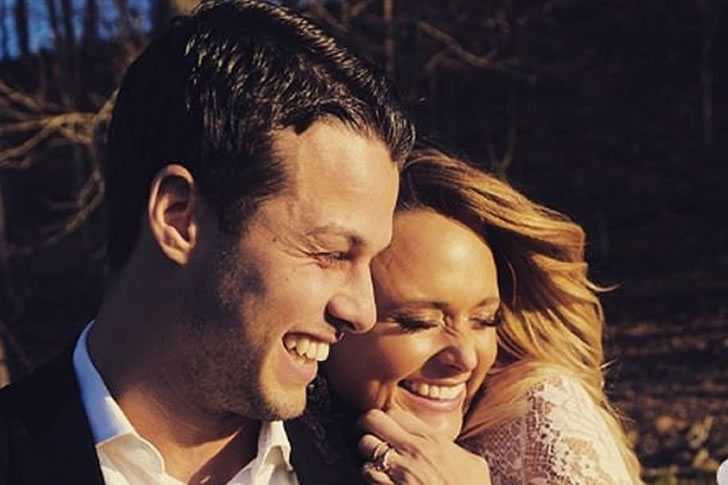 Country star Miranda Lambert got married to her boyfriend of only a few months,- Brendan McLoughlin. Not only was the wedding a secret, but also their entire relationship until her big world reveal. Their beautiful outdoor wedding ceremony took place in Davidson County, Tennessee, early this year. Her new husband is from Staten Island and is connected to the New York Police Department. He was featured a lot in the department's official Twitter account. In an interview with Sunday Today, she described him to be sweet and happy-go-lucky. Lambert said that his approachable and easygoing personality was "great for this life." The newlyweds may now make investments and acquire properties and assets together to build a life with each other or even start their own family. And we are all eager to hear about it!
JENNIFER ANISTON BREAKS A WORLD RECORD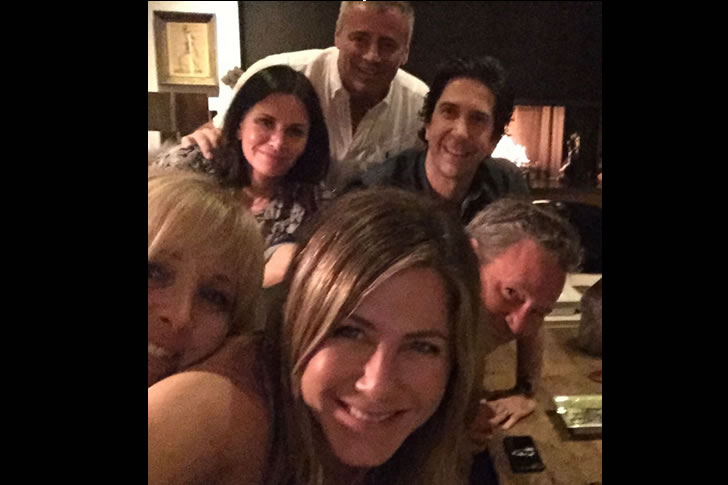 Friends star Jennifer Aniston had just made an account on Instagram in 2019. Her joining the social media platform actually won her a world record. Her first post featured her and the rest of the cast of the hit sitcom Friends. She, Courteney Cox, Lisa Kudrow, David Schwimmer, Matthew Perry, and Matt LeBlanc posed for a selfie that Aniston captioned "And now we're Instagram FRIENDS too. HI INSTAGRAM." After this, her account became the fastest to garner 1 million followers ever. The Guinness World Records said that the last title holder of this act was Meghan Markle and Prince Harry when they created their joint account. Now that Aniston has broken the record, her next investment planning might involve using the app.
ALEX RODRIGUEZ AND JENNIFER LOPEZ ARE ENGAGED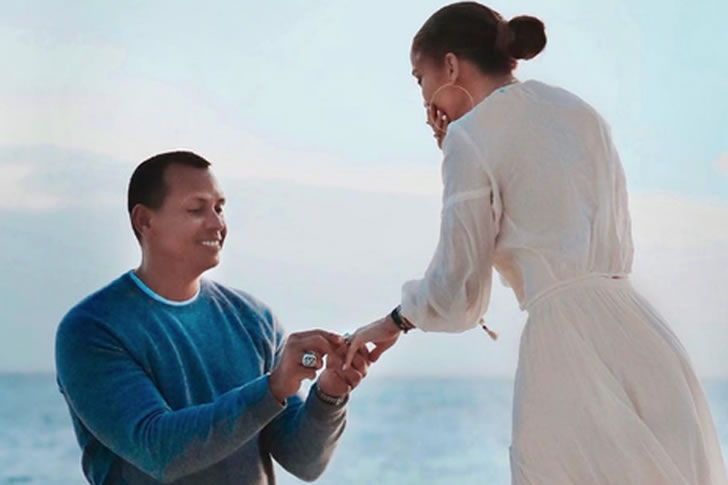 Alex Rodriguez finally proposed to Jennifer Lopez. Photos of the engagement showed the couple against a beautiful sunset. The ring he made an investment on was dazzling against the sunlight. The pictures looked very romantic. In an interview on The Tonight Show with Jimmy Fallon, Rodriguez talked about their relationship and how it let to the decision of getting engaged. He also talk about how in his last interview with the show, Fallon had already asked about his thoughts about getting married because J-Lo's new song was called El Anillo or "The Ring". He admitted that it was already a hint, and though the rest of the world recognized the singer giving cues to the former Yankee star, he didn't get it back then.
You've Reached The End