Top Gardens Around the World That We All Need to See
These luscious views would make us want to visit these breathtaking gardens.
Wouldn't it be nice to spend our free time strolling around the rich and fresh greens of our garden? That's like the perfect outdoor escapade, and there's no amount or even credit card balance that could match.
With that said, let's take a look at some of the most impressive gardens around the world. We bet all of you would want to visit them one day.
Brooklyn Botanic Garden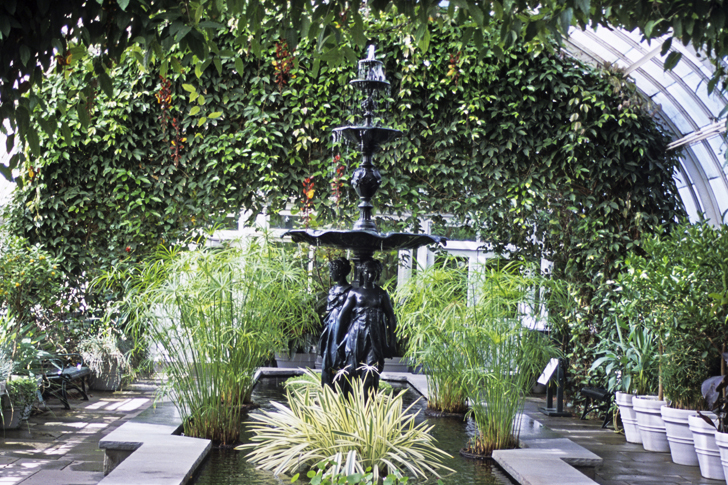 Mount Prospect Park is the home of the famed Brooklyn Botanic Garden. It was established in 1910 and now sits in a 50-acre piece of land, which is home to more than 14,000 types of plants. That's a lot of ground to cover and if you want to put a lot of time and investment into knowing most of the plants suitable for your mini-greenhouse, well, this place might be the perfect spot for you.
Perhaps the most memorable spot in this world-famous garden would be their Japanese Garden that holds around 200 cherry trees. People flock each spring to this place to see the famous cherry blossoms.
Garden of Versailles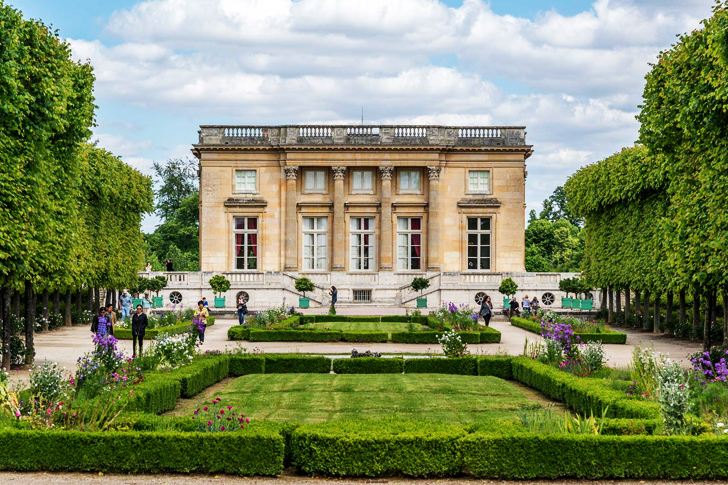 The Garden of Versailles or locally known as Jardins du Château de Versailles is considered one of the most famous spots in the world-famous palace. The garden covers around 2,000 acres of land and it is more than enough to be a paradise for anyone who is pursuing a degree in landscaping.
The classic French garden is known for its jaw-dropping symmetry, rich flowers, and beautiful fountains. Most of the fixtures even dated back to Louis the Great (King Louis XIV) and was properly maintained throughout the years. That earned the garden, as well as the palace, a spot in UNESCO World Heritage Site.
Villa d'Este Gardens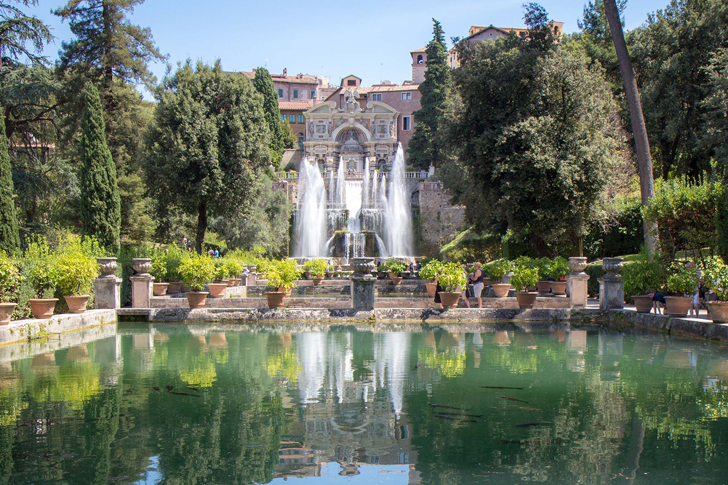 Who would have thought that the Italian Hillside holds such wonder? The 16th-century villa is the home of the famed Villa d'Este Gardens, which is considered one of the most beautiful Italian Renaissance gardens in the whole world.
Just like its French counterpart, the Villa d'Este and its wonderful garden also earned a spot in the UNESCO World Heritage Site because of its breathtaking beauty and unique terraced gardens. Now, if you want to get some degree of relaxation and peace of mind, make sure to put Tivoli, Italy, in your itineraries.
Butchart Gardens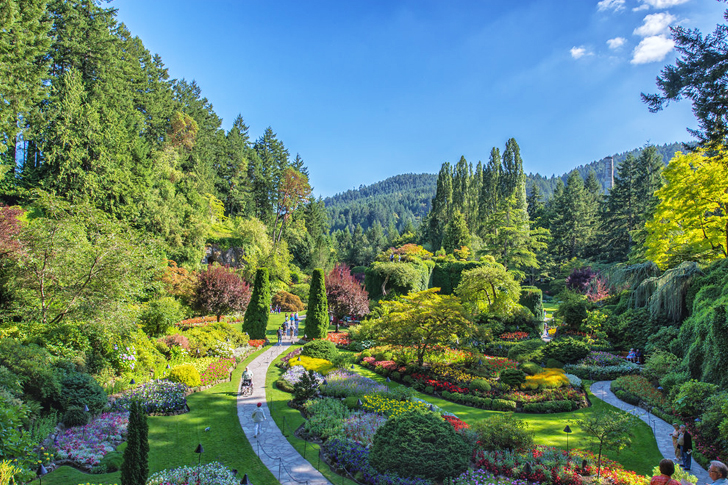 If you have any plans of going north anytime soon, make sure you visit the luscious Butchart Gardens in Brentwood Bay, British Columbia. We are certain that you'll get the most of your gas expense, especially if you are after the beautiful and colorful garden this place offers.
The 55-acre garden has been serving its visitors for more than a century now and they even built up a reputation that earned them a spot in the National Historic Site of Canada.
Keukenhof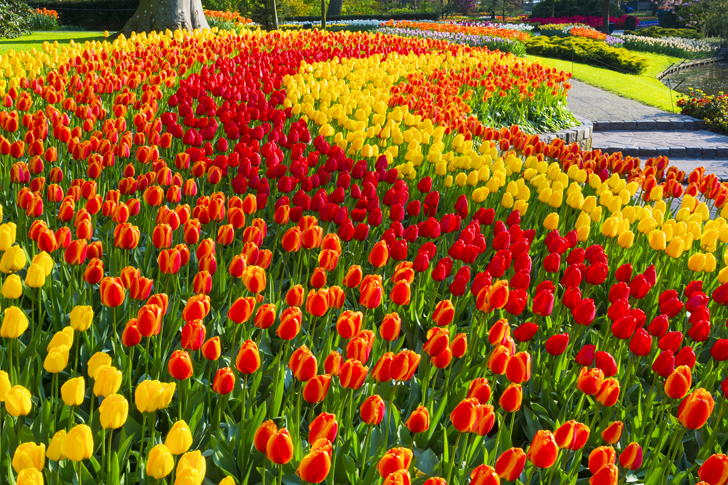 People often call Keukenhof the "Garden of Europe," and we can see why they put that notion over the famous spot in Lisse, Netherlands. It is considered one of the world's biggest flower gardens that houses around 7 million flower buds in a 79-acre land.
The best time to visit Keukenhof would be around the later part of March until May, where all the colorful tulips, crocuses, and daffodils display all their wonderful, bright colors for everyone to see. If you see your credit card companies offer a promotion for a couple of tickets down the area, make sure you grab one!
Nong Nooch Tropical Garden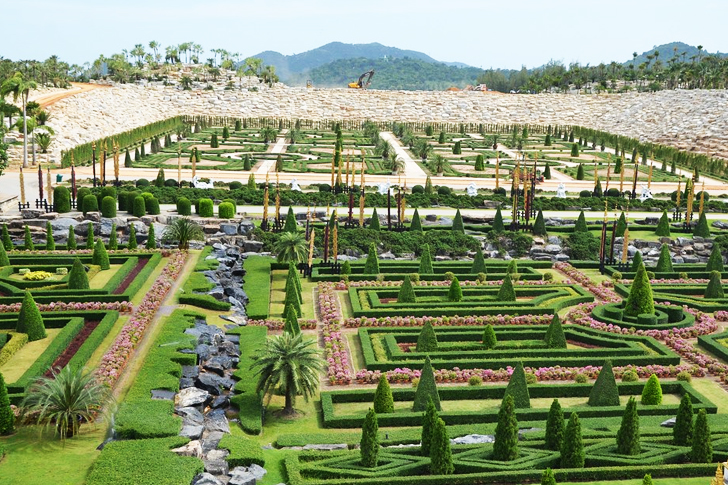 The Chonburi Province in Thailand holds one of the most beautiful spots in the world when it comes to botanical gardens, and it is popularly known to many people as the Nong Nooch Tropical Garden. This tropical garden sports a couple of beautiful sections such as French and European-styled gardens and flower valleys and other breathtaking views that attract millions of visitors worldwide.
Interestingly enough, this famous attraction was initially intended as a part of an investment portfolio. In fact, the initial owners of the land aimed for it to become a plantation, but they soon realized that it was the perfect spot to establish nature and tropical flower reserves.