This Is How These Lucky Heirs Spend The Millions Of Money They Have
They may not be part of a royal family, but many celebrity kids live like real royalty. Though these kids have no thrones to inherit, they are set to have a huge net worth to their names. Credits to their parents, they can have a significant amount of money that could change lives. Not only that, they also stand to inherit several properties, businesses, and other riches. Who needs to be royals when you can have wealth like these?
If you wonder how some families manage to be as affluent as this, well, it all comes with hard work. Most of the famous personalities have shed blood, sweat, and tears to create a huge fortune. Whether it's by taking on a lot of projects or by starting their own companies, there are many ways for them to increase their wealth. The possibilities are endless.
Some of the most famous heiresses we know are Paris Hilton, Eve Jobs, and Tiffany Trump. However, there are also stars who are about to inherit their folks' wealth. If you want to know more, take a look at this list to see the lucky heirs and how they spend the millions they got.
Jennifer Gates | Daughter of Bill Gates – Microsoft Corporation
Net Worth: $20 Million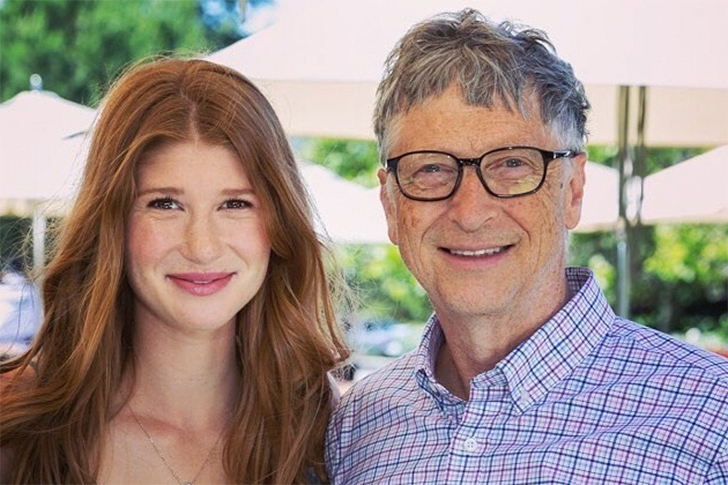 Jennifer Gates is the 24-year-old daughter of Bill and Melinda Gates. Her father is one of the richest people in the world today, but there was a point when he was the richest of them all. He was the one who dethroned the Sultan of Brunei, Sultan Bolkiah, from being the richest person alive years ago and sat in the number one spot for several years. The eldest Gates child is not only a sweet girl with a generous heart to people in need, she is the humble heiress to the Gates fortune.
Contrary to popular belief, the Gates patriarch wants his kids to carve out their own paths in life. As such, Jennifer has attended some of the most dignified schools in the world. She got her degree in human biology from Stanford University and is currently attending medical school at Mount Sinai. She has a total net worth of $20 million. The name Gates will probably remain as the first one that comes to anyone's mind when talking about fortunes.
Eve Jobs | Daughter of Steve Jobs – Apple Incorporated
Net Worth: Undisclosed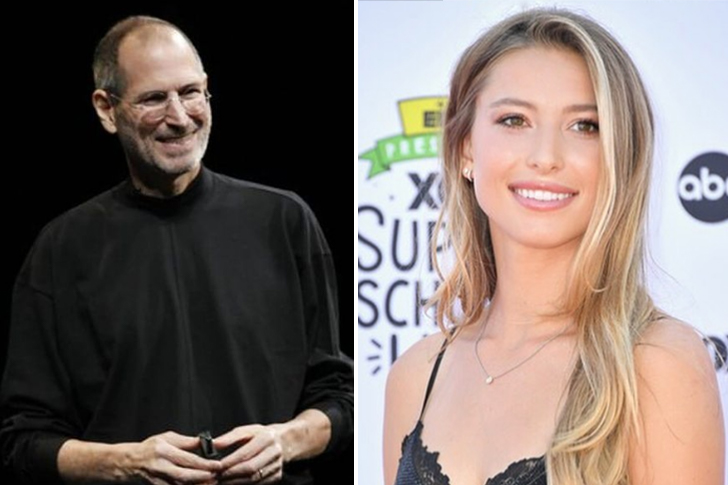 The 22-year-old Eve Jobs looks just like her legendary father, the late Steve Jobs. She is the youngest daughter of the late icon. Eve has earned money through her modeling career, but she prefers her net personal worth be anonymous for now. None of Jobs' children inherited his wealth because they have always been told they need to work for their money. We are guessing he taught his kids how to make clever investments. After her dad passed way, her mom inherited everything and automatically became the 59th richest person in the world with a total net worth of $23.1 billion.
Even without an inheritance, Eve is doing great in life and living the luxurious dream. She is still new to the modeling industry, but she is already a pro in horseback riding. Just recently, she became Instagram official with her new boyfriend, Harry Hudson. Harry also happens to be Kylie Jenner's longtime best friend.
Georgina Bloomberg | Daughter of Michael "Mike" Bloomberg – Bloomberg LP
Net Worth: $100 Million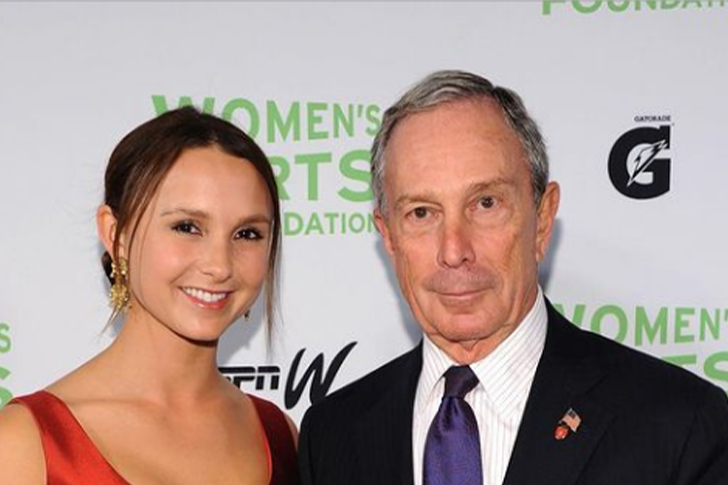 Georgina Bloomberg is the daughter of former New York City mayor Mike Bloomberg. She is a professional equestrian and philanthropist. Just like her dad, Georgina loves to help and serve people. The 38-year-old is an activist and has donated several times to organizations and events for a good cause. She is also an entrepreneur with a whopping net worth of $100 million. Her massive fortune can be attributed to her business investments.
Despite being born with a silver spoon in her mouth, she has a simple style for a woman of her standards. There is no doubt that she has made her parents proud, especially her father. Even though she doesn't show any interest in politics, she has taken one out of the two professions of her father. Entrepreneurship is one thing they have in common, and it will be passed on to future family members.
Holly Branson | Daughter of Richard Charles Nicholas Branson – Virgin Group
Net Worth: Undisclosed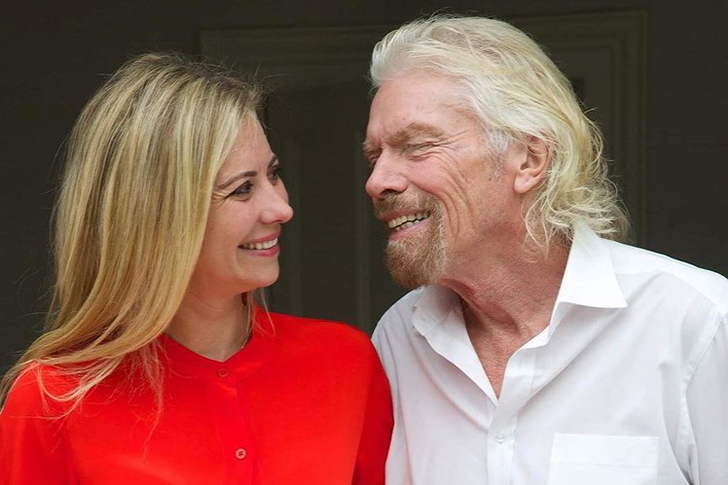 Holly Branson is the eldest child of Sir Richard Charles Nicholas Branson. Branson is an English multi-billionaire and the founder of the Virgin Group. He started a simple life as a simple man, and just like any other billionaires we see in Forbes and The Guinness Book of World Records, he was able to make his way to the top all on his own. He made history by working hard and not giving up on the dream.
At 39 years old, Holly is the Chair of Virgin Unite, the Virgin Group's foundation. She is also a founder and trustee of Big Change, plus a co-chair of We Day UK. On top of all that, she is a patron of Virgin Money Giving.  Her total assets are under survey for the time being. Her dad, however, has a whopping $6.2 billion net worth, which, if for the sake of argument, is technically hers to gain. She also makes good investments on top of all her current success and businesses.
Sam Branson | Son of Richard Charles Nicholas Branson – Virgin Group
Net Worth: $3 Million

We heard holly Branson's story from the previous page. Now, we have another Branson who made it on the list. It is no surprise that the Bransons are some of the wealthiest kids in the world since they are heirs and heiresses to a great fortune. Sam Branson is the son of English billionaire Sir Richard Charles Nicholas Branson.
Sam is a 36-year-old English actor, author, and producer. He also has quite the following on Instagram, which was his first profession. He has a total of 700,000 followers and counting. All credits to his dedication online and his natural charm on social media, he has created a solid fan base that eagerly awaits his next career move. Through that, he earned around $1-5 million, but Forbes and other online sources accordingly estimated that his net worth is a total of $3 million.
Harry and Peter Brant Jr. | Sons of Peter Brant –  Brant Publications Incorporated
Net Worth: $1 Million for Harry Brant & $2 Million for Peter Brant Jr.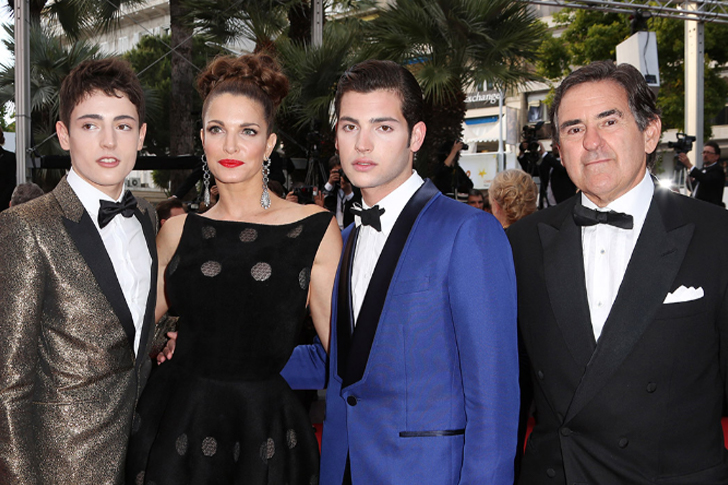 Harry and Peter Brant Jr. are the sons of industrialist, magazine publisher, film producer, and art collector Peter Brant. Peter Brant Sr. owns the Peter Brant Publications Incorporated and the Brant Foundation. Peter Jr. is a very handsome young lad who got his degree at Bard College. The socialite is currently 27 years old. Thanks to his father's good genes, his hair and eyebrows are some of his many perfect facial features.
Just recently, his brother Harry unfortunately passed away. It left his entire family especially his dad heartbroken. Harry was apparently very close to his brother, and Peter Jr. made our hearts ache even more when he shared the last photo he took with his brother. When Harry passed away, he had an estimate net worth of around $1-5 million. However, sources believed that his total net worth was apparently $1 million. His brother, Peter Jr, has a total net worth of $2 million.
Alexa Dell | Daughter of Michael Dell – Dell Technologies
Net Worth: Undisclosed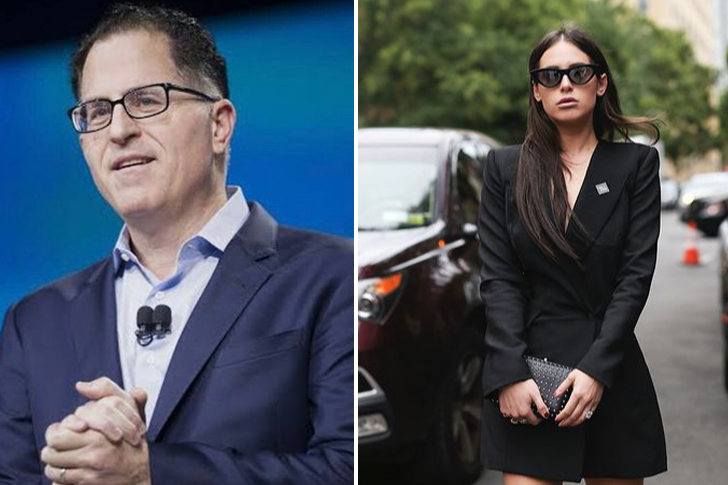 Alexa Dell is the heiress of the famous Dell Technologies. Her father is none other than the CEO Michael Dell. Their father-daughter tandem has served as an inspiration all around the world since the two seem very close. They also share the same hobbies. The very beautiful brunette heiress grew up in 'The Castle'. Though still a daddy's girl, she is all grown up and recently got engaged to the CEO of the dating app Tinder.
Here's an even greater fairytale ending for Alexa – she has been reported as the one and only heiress by default to her dad's $21 billion fortune, which grew fast in just three years' time to $41.8 billion! This has never been confirmed by the family, but as early as now, people love to call her "the 24-year-old billionaire". We are crossing our fingers that she makes smart investments.
Tiffany Trump | Daughter of Former U.S. President Donald Trump – The Trump Organization
Net Worth: $10 Million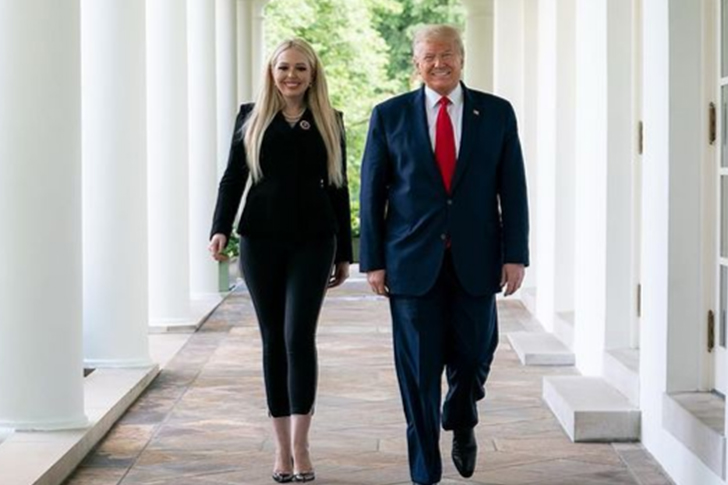 Tiffany Trump is a public figure, aspiring singer, and a very beautiful blonde lady with a $10 million net worth. At a young age, she clearly knows the better investments to make in the market today. She knows how to keep up with trends, just like her dad. She has attended great schools such as the University of Pennsylvania, Georgetown University Law Center, and Viewpoint School. She is the daughter of Donald John Trump, a businessman and the 45th president of the United States of America.
The Trump Organization sounds like just one empire, but it actually consists of every single family business that former POTUS Trump has. These include Trump Tower, Mar-a-Lago Palm Beach Estate, Plaza Hotel, Trump Castle and Harrah's at Trump Plaza Casino, Eastern Airlines and Trump Shuttle, Trump University, and Univision. He and his kids, including Tiffany, also have businesses in Russia and around the globe.
Jasmine Jordan | Daughter of Michael Jordan – Charlotte Hornets, 23XI Racing, Jordans x Nike
Net Worth: $2 Million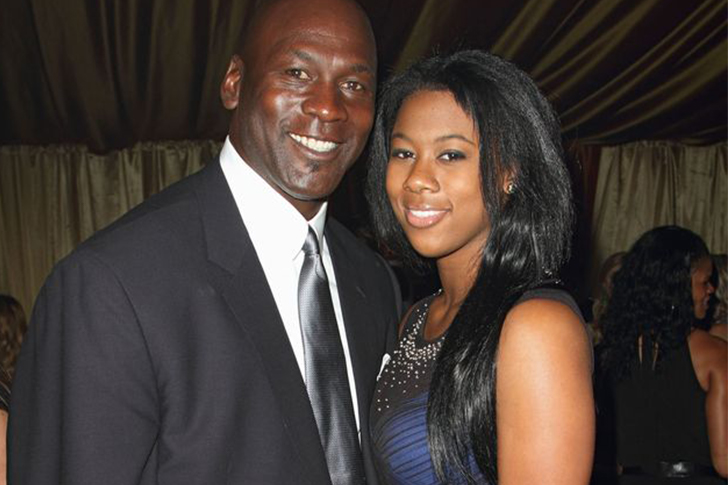 Jasmine Jordan is the daughter of the legendary Michael Jordan. When we think of basketball, the first thing that really comes to mind is MJ. Even when there have been bigger scorers in the world of basketball, there is something about the name Jordan that is iconic in the NBA. MJ owns the Charlotte Hornets and the 23XI Racing organization in the NASCAR Cup Series.
The 28-year-old Jasmine earns most of her wealth from designing shoes. She takes after her father, who designed the popular Jordan sneaker line by Nike, which has been hailed as some of the best sneakers in world history. MJ contributed to the success of Nike. His collaboration with the brand gets some credit for making Nike the number one athletic brand in the market today. Jasmine also works with the Charlotte Hornets with her father. Businesswoman Jasmine has an estimated net worth of $2 million.
David Ellison | Son of Larry Ellison – Oracle Corporation
Net Worth: $200 Million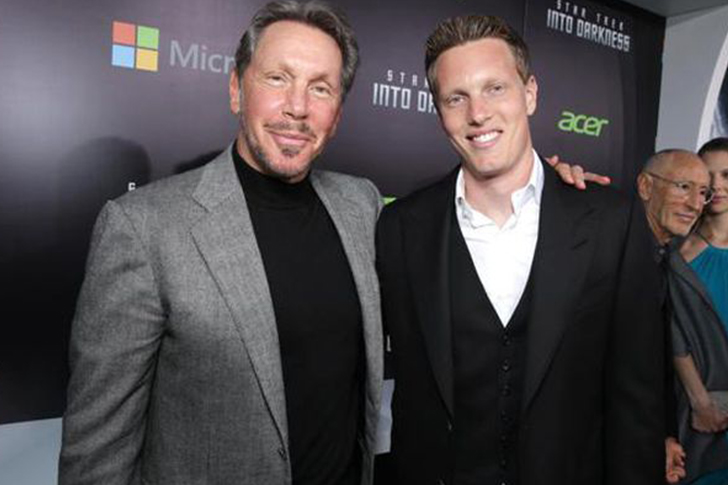 David Ellison is the son of Larry Ellison of the Oracle Corporation. David's success and fortune cannot be entirely attributed to his dad's business since this 38-year-old is also an actor and producer with respectable credits to his name. Clearly, he knows how to find his way into the industry of capitals and entrepreneurship. He knows just how to maneuver his way into the market today. That is something he clearly got from his dad.
He has his own business, Skydance Media, resulting to a total of a whopping and impressive $200 million net worth. His company has made impressive accomplishments like working on iconic films like True Grit and several Mission: Impossible movies. Some of the bigger projects David produced was made possible with the help of Skydance. Other than being the son of the man who holds the Oracle, he is also the man who holds Skydance.  He is often mistaken as the English actor with the same name, David Ellison.
Hamdan bin Mohammed Al Maktoum | Sheikh Mohammed bin Rashid Al Maktoum – Emirate of Dubai
Net Worth: $400 Million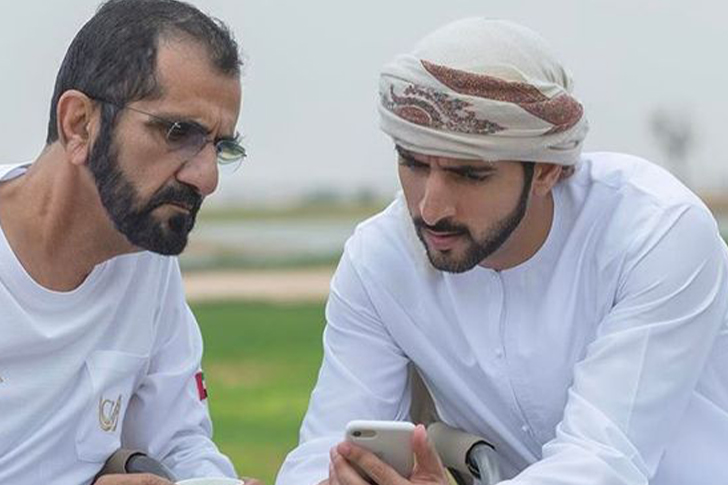 Sheikh Hamdan bin Mohammed bin Rashid Al Maktoum is the Crown Prince of Dubai, United Arab Emirates. He is popularly known as "Fazza", since it is the pen name he uses to publish some of his poetry. Credits to his intelligence, he is not just successful because of his looks, title, power, and fortune. He is also known for being passionate about writing. He writes mostly in Arabic, but a lot of books and online blogs have translated his poems into English for the rest of the world to understand.
He is the son of Sheikh Mohammed bin Rashid Al Maktoum of the United Arab Emirates. The Sheikh is also the country's prime minster and vice president. The crown prince is happily married at 38 years old. He has a net worth of $400 million. This year, he marks his 13th year of being the crown prince of UAE.
Sofia Abramovich | Roman Arkadyevich Abramovich – Millhouse LLC & Chelsea Football Club
Net Worth: $4 Million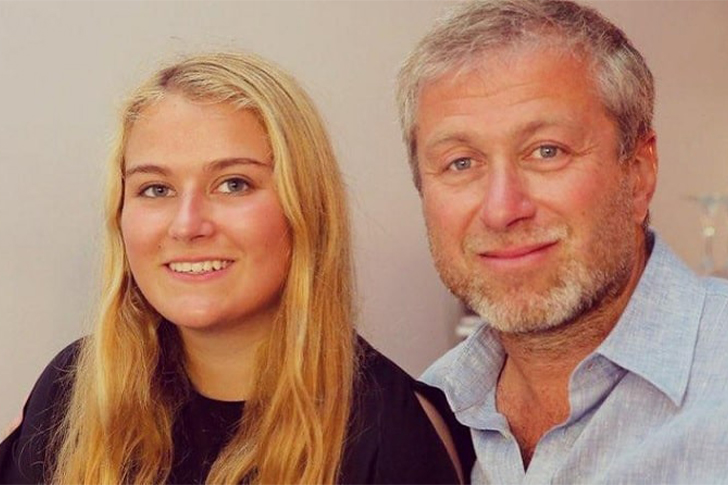 Sofia Abramovich is the daughter and the heiress of her dad's business and fortune. Her father is Russian-Israeli billionaire businessman and politician Roman Arkadyevich Abramovich. The billionaire owns Millhouse LLC. Other than that, he also owns the Chelsea F.C., a Premier League football club. Sofia recently became the talk of the town as she was engaged earlier this year. The 26-year-old blond bombshell holds a jaw dropping net worth of $4 million.
Sofia knows just what good investments in life are. She doesn't only invest in businesses; she invests in her personal life as well by taking a huge step and marrying the love of her life. This is the start of something great for she now has someone to stick by her side forever as she takes on her father's legacy. We are sure she would make a good owner and leader someday, just like her dad, in whatever her desired profession would be.
Lydia Hearst | Daughter of Patty Hearst – Hearst Communications
Net Worth: $100 Million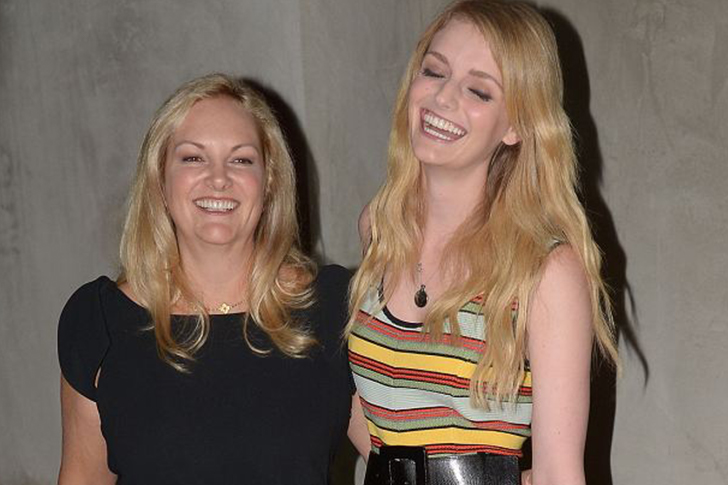 Lydia Hearst is a fashion model, actress, columnist, socialite, and lifestyle blogger. The 36-year-old is married to the actor and comedian Chris Hardwick. Credits to her loving husband, Lydia is happily married. They have no kids yet, which means there is no one to inherit the Hearst legacy, but we're sure she and her husband are planning to have one soon. She is worth a whopping $100 million!
Lydia comes from a long line of Hearsts. Her mom, Patty Hearst, is the daughter of Randolph Apperson Hearst, who is the son of William Randolph Hearst. Now, William was the man behind every legacy and phenomenon that the Hearst Communications have now. He was worth $3.11 billion decades ago, which is equivalent to $30.6 billion today. He created the largest newspaper chain and media company, Hearst Communications. Lydia is his great granddaughter.
Travis Knight | Son of Phil Knight – Nike Incorporated
Net Worth: $5 Million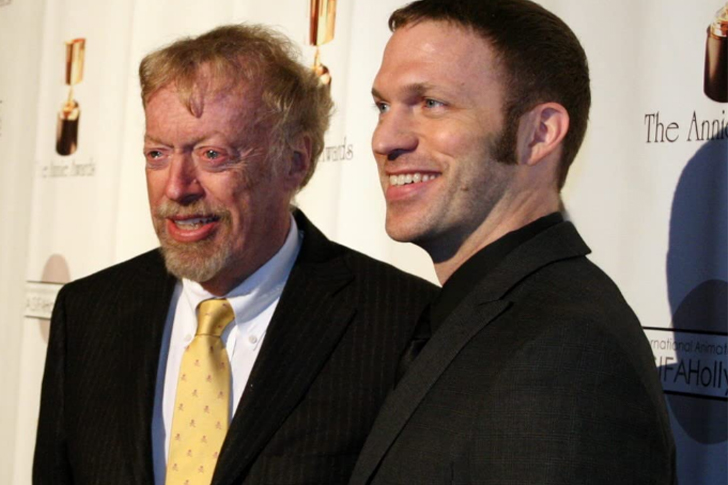 The 47-year-old animator, producer, director, and former rapper Travis Knight is the son of the legendary Phil Knight. He also made some good investments in his personal life along the way, now just that of his dad's, which is why he is now a happily married man. Now, for his career, sources concluded that his total amount of net worth should be around $1-5 million, but as his income grows over the years, it is estimated to be $5 million currently.
His dad is the founder and owner of Nike – the number one shoe brand in the world! The brand has got collaborations by artists and athletes all over the world. Travis is quite aware of what an icon his family is, but he has also carved out a name for himself in a different industry. He is a successful animator who has worked on Coraline and Kubo and the Two Strings, which he directed and produced. He is usually mistaken as the basketball player who goes by the same name.
Ann Walton Kroenke | Daughter of Bud Walton – Walmart
Net Worth: $8.7 Billion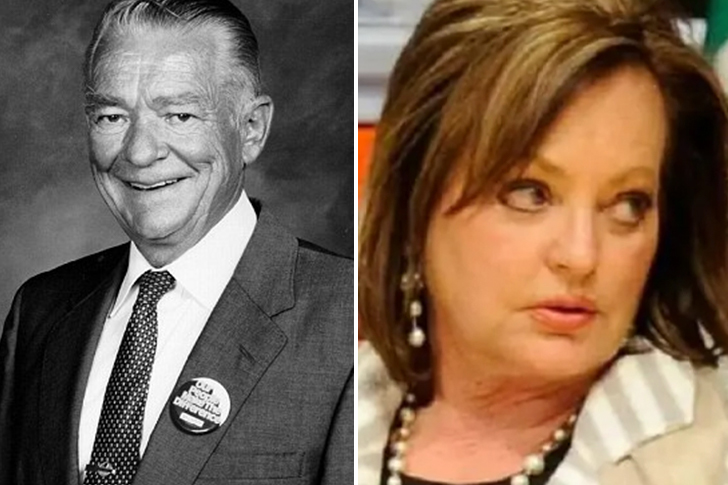 Ann Walton Kroenke is considered one of the richest women in America. She belongs to the Walton family, who own Wal-Mart Stores, Inc and is responsible for the retail store giant Walmart. Ann is the daughter of late James "Bud" Walton, the co-founder of Walmart. She earned her billionaire status when she inherited half of her father's stake when he passed away in 1995. After earning her degree at Lincoln University, Ann became a registered nurse.
She married business mogul and billionaire Stan Kroenke in 1974. He made his fortune in real estate and on the Kroenke Sports and Entertainment. Through Stan, Ann acquired the ownership of NBA's Denver Nuggets and NHL Colorado Avalanche. The couple has two children – Josh and Whitney Ann. Ann and her husband might not be flashy, but they are fond of rewarding themselves with luxuries. In the past years, they have bought an estimated $30 million house and the superyacht Aquila.
Lynsi Snyder | Granddaughter of Harry and Ether Snyder – In-N-Out Burger
Net Worth: $3 Billion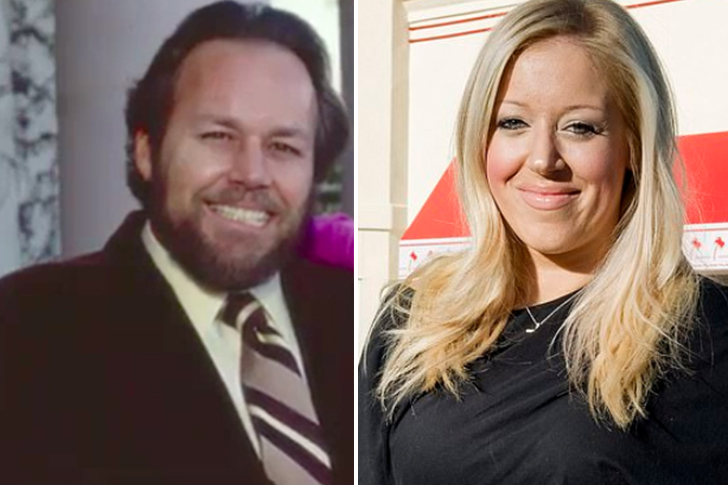 At the age of 38, Lynsi Snyder is the sole owner and president of one of the most iconic food joints in the United States, In-N-Out. The burger chain was established by Harry and Esther Snyder in 1948. Lynsi became the sole heir to the business after her father and uncle passed away. She is said to have made several changes to In-N-Out.
Lynsi is also a fan of cars and drag racing like her late father. Despite her busy schedule, she makes time for her hobby and competes in races. Lynsi is married to Sean Ellingson, who is her fourth husband and a former In-N-Out employee. After seeking her attorney's counsel three times, we're glad she has finally found the one. Though her marriage reflects how turbulent her life must be, she was able to raise her children well.
Victoria B. Mars | Daughter of Forrest Mars Jr – Mars, Incorporated
Net Worth: $7.2 Billion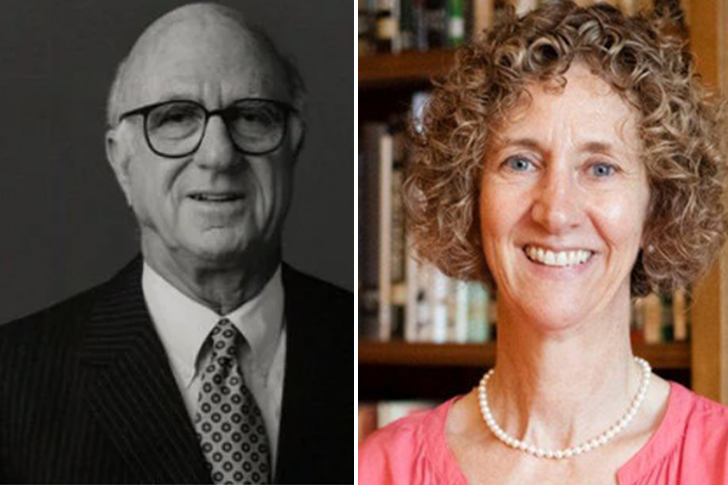 Victoria Mars might be one of the heiresses of the famous candy brand Mars Incorporated, but she is a competent and established woman in her own right. As a fourth-generation member of the Mars family, she must have known she should get ready to take over the business one day. Victoria earned her bachelor's degree at Yale University and got an MBA in Finance at the Wharton School of Business. As soon as she finished her studies, she joined the family business and climbed her way up the ladder.
In 2016, Victoria inherited an 8% stake of Mars, Incorporated. The valuation of her stake amounted to $5.9 billion in 2018, thus making her a billionaire. Victoria is fond of giving back through her charity works. She has made contributions to the Charles Darwin Foundation, Mystic Seaport, and Galapagos Conservancy. She was married twice and now has four children to inherit her wealth.
Dylan Lauren | Daughter of Ralph Lauren – Ralph Lauren Corporation
Net Worth: $50 Million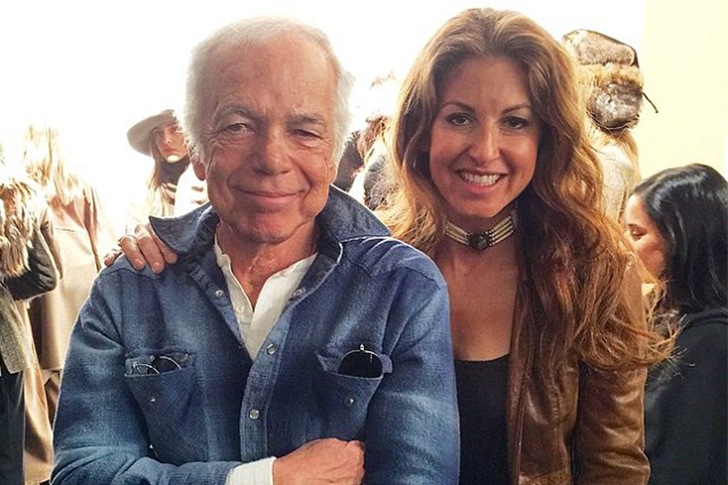 Dylan is the youngest among the three children of Ralph Lauren. Ralph Lauren Corporation is a fashion company owned and established by the American fashion designer Ralph Lauren in 1967. Though she is born to be a billionaire through her father's company, she established her own company and legacy after graduating from Duke University.
Aside from being named one of the most fashionable and stylish personalities in New York, Dylan established Dylan's Candy Bar, a candy store situated in New York City that claims to be "the largest candy store in the world". Her inspiration for the said business investment was the 1971 film Willy Wonka & the Chocolate Factory. The said business venture gave her a net worth of $50 million. She is now married to Paul Arrouet, a hedge fund manager. The couple welcomed fraternal twins via surrogacy in 2015.
Jane Lauder | Granddaughter of Estee Lauder – Estee Lauder
Net Worth: $6 Billion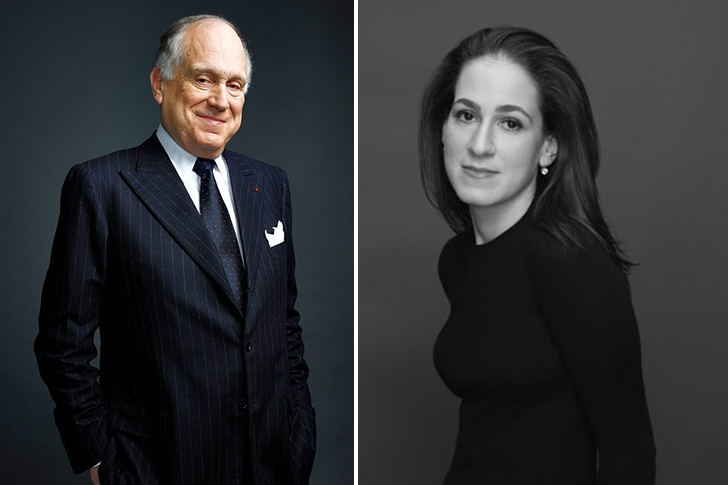 Estee Lauder has claimed its spot among the most loved and trusted beauty brands throughout history. The woman behind the famous brand is the New Yorker Josephine "Estee" Lauder. She co-founded the company back in 1946 with her husband, Joseph Lauder. Originally, the brand only had about four products for sale before it grew into a complete makeup and skincare line. Continuing its success is the third generation of Lauders – William, Aerin, and Jane Lauder.
Jane Lauder is the youngest among the Lauders and holds 20 million shares in the company. She was appointed to the new position, Executive Vice President, Enterprise Marketing, and Chief Data Officer of The Estee Lauder Companies. Jane received her college degree from Stanford University and has served the family business since 1996. She married the then-governor of the US Federal Reserve System, Kevin Warsh, in 2002.
James Murdoch | Son of Rupert Murdoch – News Corp.
Net Worth: $2 Billion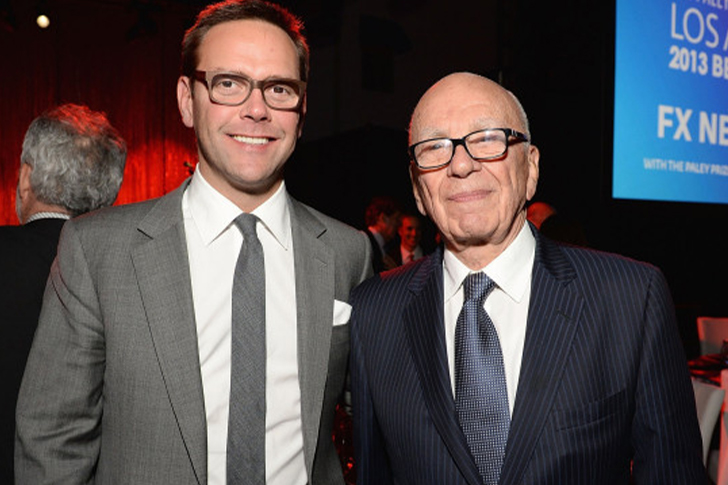 James Murdoch is the youngest son and heir of the entertainment business mogul, Rupert Murdoch. James earned his billionaire status upon acquisition of The Walt Disney Company of 21st Century Fox in 2019. At present, James has stepped down as a board member of News Corp. James was born in London in 1972 and attended Harvard University until he dropped out in 1995. James' first business investment was Rawkus Records in 1995, which was later purchased by the News Corporation.
Since then, James' involvement in the family business became imminent, particularly at News Corporation. He also serves other business ventures of his family, and recently, he entered Tesla as an independent director of the board. Though James has stepped down from his position at News Corp., he is still a rightful heir to News Corp. James married Kathryn Hufschmid, in 2000, with whom he has three children.
EJ JOHNSON | SON OF MAGIC JOHNSON – LOS ANGELES LAKERS
NET WORTH: $5 MILLION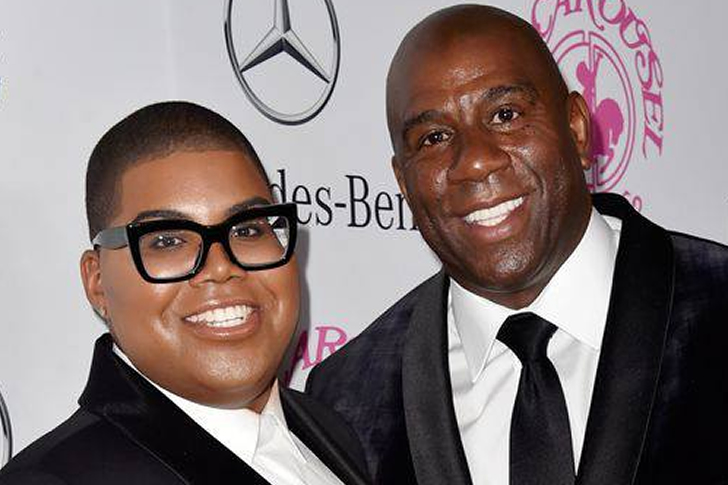 Being the son of Magic Johnson means many have big expectations from EJ Johnson. When he was younger, people would have asked whether he would follow in his father's footsteps and become a basketball star, but as it appears, the younger Johnson has a different career path. When he attended New York University, he pursued a degree in hospitality, focusing on event planning and design.
Later on, EJ came out and was provided support by his family. He had to leave the church he belonged to at the time and joined the reality TV series Rich Kids of Beverly Hills, becoming a main cast member for three seasons. When the show got canceled, he created and starred in his own show, EJNYC. EJ is a close friend to fellow socialites Tiffany Trump, Ezra J. William, and Kyra Kennedy, so they mostly enjoy costly parties together.
NICK CANNON | SON OF JAMES CANNON – TV PERSONALITY
NET WORTH: $20 MILLION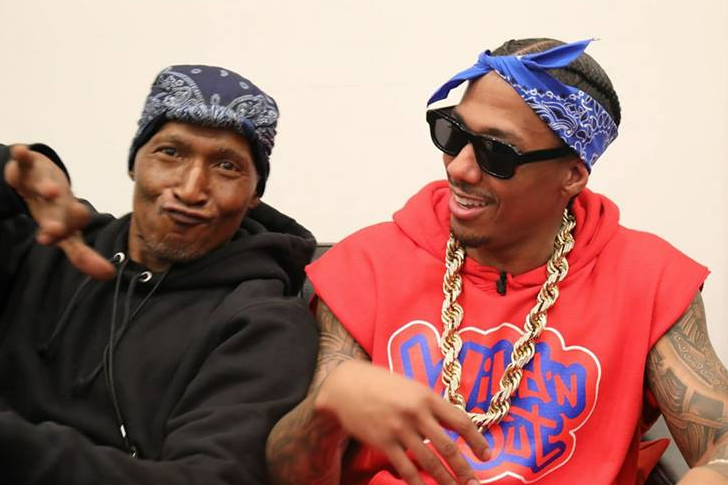 It is quite unfair for Nick Cannon to be under his father's shadow because, in reality, he has successfully made a name for himself. The younger Cannon always gives credit to his old man. Whenever he gives interviews, he says he owes everything he knows to his father. As a parent, James could not be prouder seeing his son succeed.
The TV host, rapper, actor, and comedian has worked on a lot of projects. He started working when he was only a teenager on All That. Later on, he hosted The Nick Cannon Show, America's Got Talent, and The Masked Singer. He also appeared as an actor in Roll Bounce and Drumline, to name a few. Nick has his own radio show on Power 106, titled Nick Cannon Mornings. He lives quite a lavish lifestyle and is known to collect a range of high-end cars.
SURI CRUISE | DAUGHTER OF TOM CRUISE – ACTOR
NET WORTH:  $500,000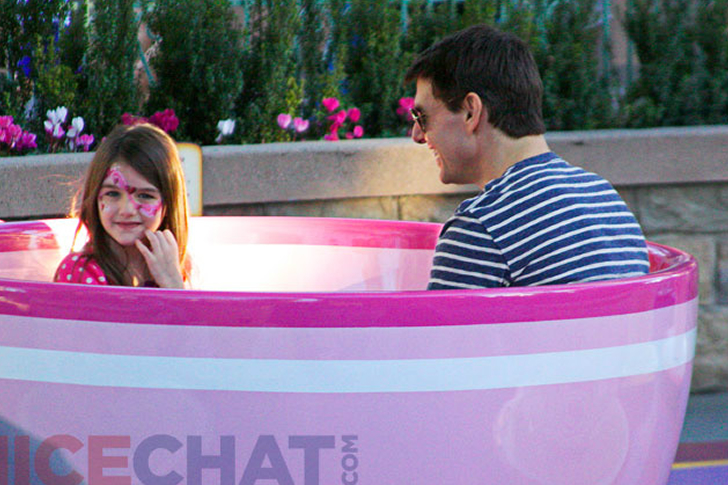 Suri Cruise carries the genes of both Tom Cruise and Katie Holmes, making her the product of two beautiful people. She lives in New York with her mom and has been the subject of media attention since the world knew about her. With that said, they surely have an expensive home security system that keeps everything private and peaceful. If there is one thing that the journalists are usually curious about her, it is how Suri dealt with the fact that her parents are equally both famous.
Despite Tom and Holmes' separation, rumors have it the actor can now see his daughter as the last photograph of them together was taken years ago—in 2012, when they visited Disneyland. According to court documents, Tom has the right to see Suri 10 days a month.
PETRA ECCLESTONE – DAUGHTER OF BERNIE ECCLESTONE – FORMULA ONE
NET WORTH: $400 MILLION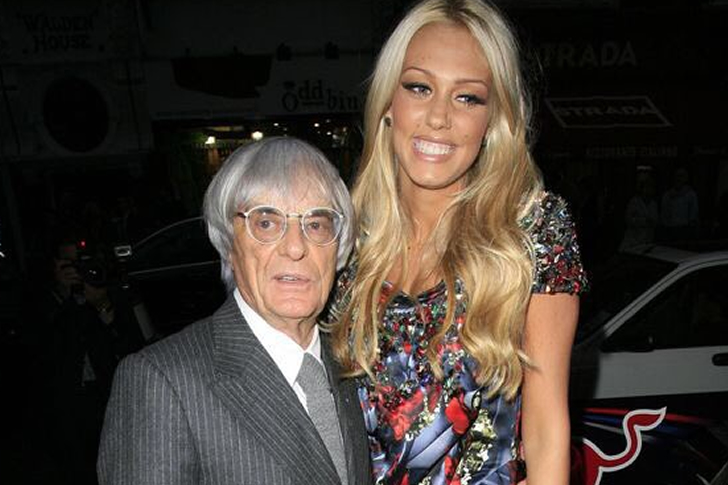 British heiress Petra Ecclestone is the daughter of a financial power couple, Slavica Radić and Bernie Ecclestone. A powerful financial advisor could be behind Petra's parents, knowing they are a former Armani model and English Formula One billionaire. The younger Ecclestone is not an only child, though. She has an older sister, Tamara and a half-sister, Deborah. When she was still younger, she attended several schools, including Benenden School, one of the most expensive boarding schools in Kent, England.
Growing up, Petra wanted to be a fashion designer. However, instead of focusing on women's fashion, she decided to put her attention on men's wear, believing it to be a better niche. She then founded her own line, FORM, which sold clothes to retailers such as Harrods. The budding entrepreneur also signed a deal with Siscia, a Croatian clothing manufacturer. Petra is extremely wealthy, and she own several residences. One of them is a 5,300-square-meter mansion called The Manor, located in Lost Angeles.
Megan Ellison | Daughter of Larry Ellison – Oracle Corporation
Net Worth: $200 Million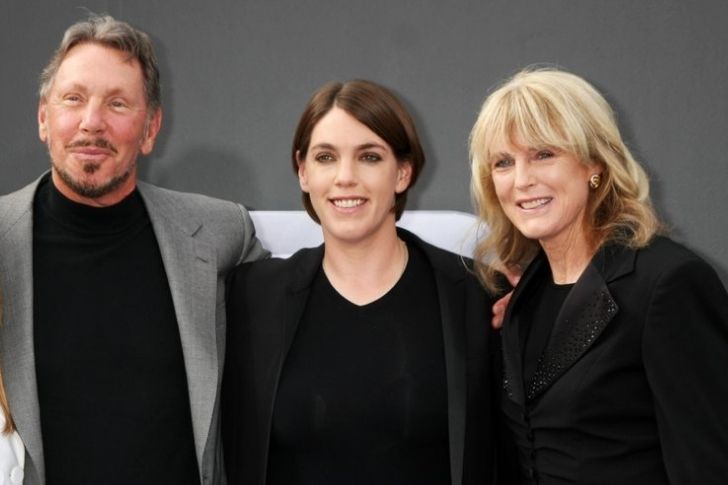 Megan Ellison, 35, is a successful film producer and founder of Annapurna Pictures. Among her accomplishments as a film producer are the highly-acclaimed movies Phantom Thread, American Hustle, and Zero Dark Thirty. It is believed that Megan's interest in film production is influenced by her brother, David Ellison – film producer and owner of Skydance Media.
As Megan has her feet established in the entertainment business, she will always have a fallback due to her association with the Oracle Corporation's chairman, Larry Ellison. Her father is said to back her up with her multi-million film productions that eventually create a sound revenue based on financial reports. At present, Megan is doing well and is gaining prominence in the industry through her production company Annapurna Pictures. In 2014, she was among The Advocate's 40 under 40. To date, Megan has a $200 million net worth.
Abigail Johnson | Daughter of Edward C. Johnson III – Fidelity Investments
Net Worth: $15 Billion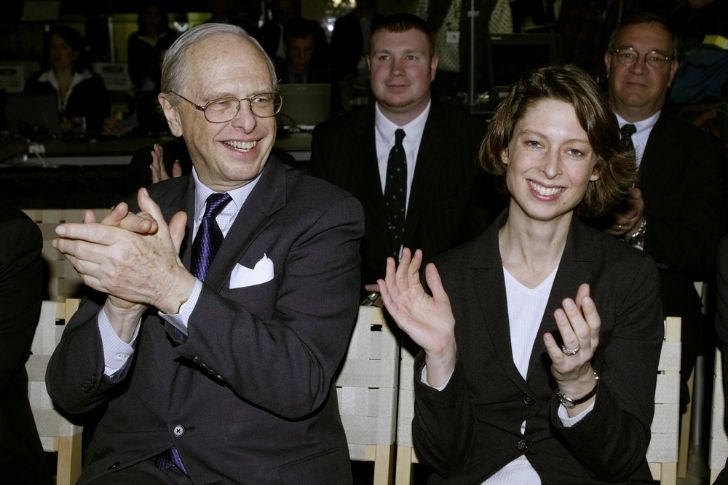 Abigail Johnson is now among the most powerful woman in the world, especially in the world of finance. Abby is the CEO and Chairman of Fidelity Investments – a multinational financial servicing firm established by Edward II in 1946. As the company holds an $8.3 trillion market asset value, it is no doubt that Abby is one of the richest women in the world.
Abby earned her degree in art history at William and Smith College and later received her MBA at Harvard University. She then joined the family business as a portfolio manager and analyst in 1988. She was able to climb the ladder and become CEO in 2014. Among her accomplishments in Fidelity Investments is introducing cryptocurrency in their round of business. It makes the company competitive and up to date with trends. Abby has two kids and has been married to Christopher McKown since 1988.
Ariana Rockefeller | Daughter of David Rockefeller Jr. – Standard Oil
Net Worth: $2.8 Million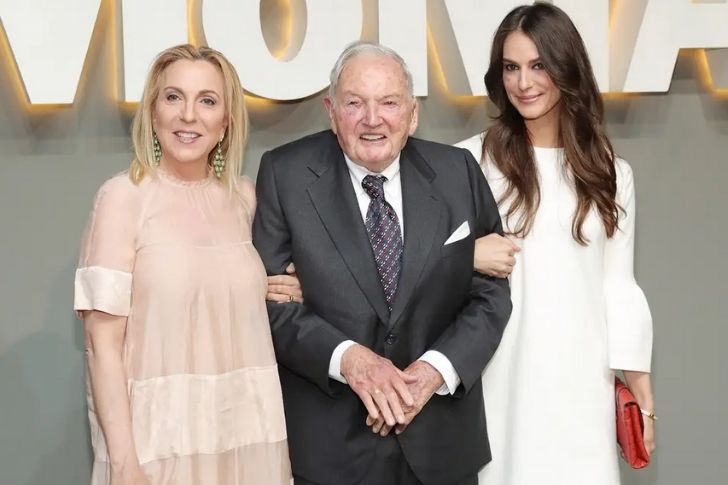 The Rockefellers are one of the most prominent old-money families in the United States. They are known for Standard Oil Company, which was built by their ancestor, John Rockefeller, in 1870. They were the first and the largest oil company in the world back then. Due to the infamous legality issues of the company, John later subdivided their wealth into smaller companies.
Among Standard Oil's heir is Ariana Rockefeller. The 38-years-old stunning New Yorker is the daughter of David Rockefeller Jr. Her grandfather, David Rockefeller Sr., was the former chairman of Chase Manhattan Bank. She attended Columbia University, where she earned a degree in political science. As her family's money can support all her needs, Ariana pursued a career in fashion and sports. Since she was young, she showed great interest in horse riding. She was once married to Matthew Bucklin until their marriage got dissolved in 2019.
Peter Brant II | Son of Peter Brant Sr. – White Birch Paper
Net Worth: $2 Million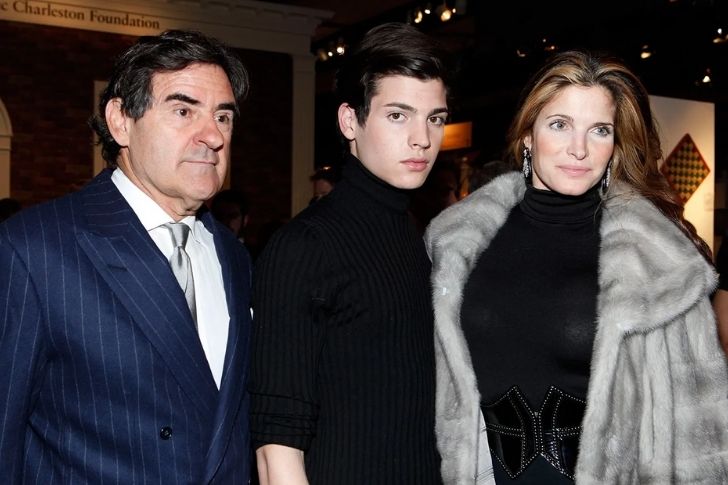 One of White Birch Paper's heir is Peter Brant II, son of the business mogul Peter Brant Sr. and model-actress Stephanie Seymour. Peter II was born in December 1993 in New York City. Growing up, he witnessed and lived the life of the It crowd through his model mom. The New York socialite now works as a model. The 27-year-old is a graduate of Bard College. He lived a pretty interesting life since he grew up surrounded by arts, fashion, and fame.
In 2010, the Brant family experienced a financial crisis as their paper production company filed for bankruptcy. Thankfully, the company recovered. Peter II has managed to grow his wealth through fashion and beauty collaborations. He and his late brother, Harry, partnered with MAC Cosmetics to release a unisex makeup line in 2016. Recently, the Brant family mourned the sudden passing of Harry, who Peter II was close to.
Ally Hilfiger | Daughter of Tommy Hilfilger – Tommy Hillfilger
Net Worth: $400 Million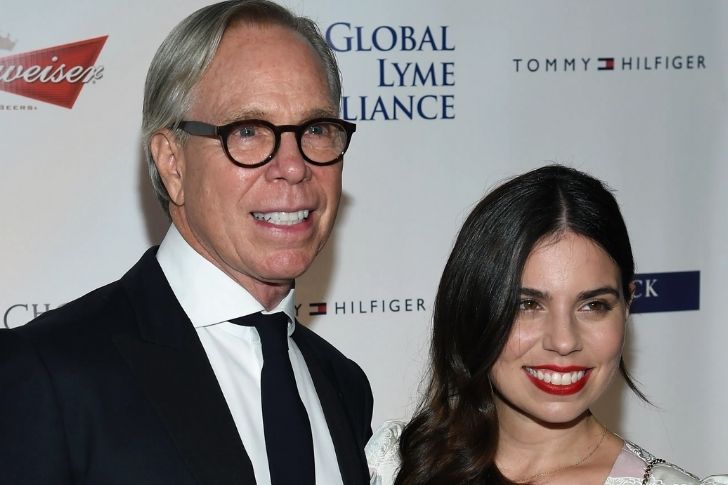 Ally Hilfiger might have lost her chance to run the cult-favorite fashion brand, Tommy Hilfiger, but we are sure that she will be making her own statement in the fashion and retail industry soon. As a matter of fact, Ally established a clothing line called NAHM in early 2011. Though the said business investment shut down with just a year of operation, it did give Ally a taste of the fashion and design world.
However, Ally is more focused and interested in visual arts. She was introduced and made waves when she starred in a reality TV show that she produced called Rich Girls in 2001. Adding to her resume is being an author and activist. Ally recently released a book based on her experiences with her illness, which she has thankfully recovered from. She also participates in several nonprofit institutions that mobilize awareness of the said illness.
Preston Bezos | Son of Jeff Bezos – Amazon & Blue Origin
Net Worth: Est. $35 Million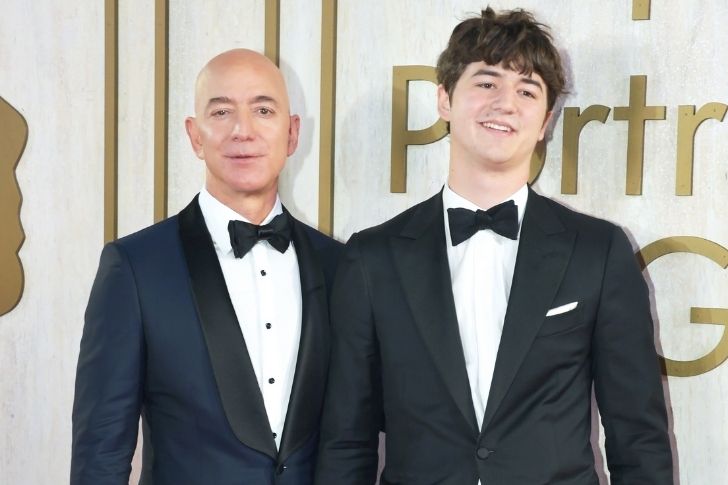 Jeff Bezos is one of the richest men on the planet. He has now a centi-billion net worth due to his skyrocketing success in e-commerce. After working on Wall Street for several years, he founded his company, Amazon, which is now one of the most influential businesses in the world. Upon succeeding and reigning the internet-based retail market, the billionaire then expanded to other investments such as Blue Origin. In the previous year, Bezos and his ex-wife, Mackenzie, announced their separation after 25 years of marriage.
The Bezos family has maintained their privacy amidst Jeff's popularity and their wealth. Though little is known about his children and his family life, some facts are readily available. The former couple has four children,  one of whom is adopted. Their eldest son, Preston Bezos, is now 20 years old and attending his father's alma mater, Princeton University.
Rory Gates | Son of Bill Gates – Microsoft
Net Worth: $20 Million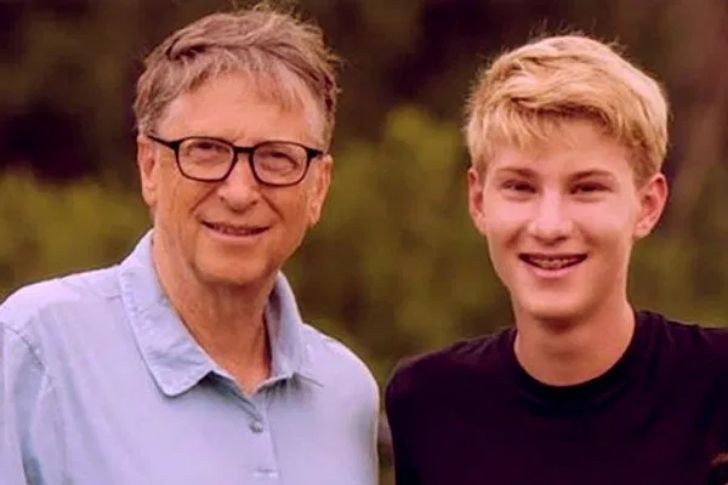 Bill Gates might be one of the richest men on earth, but his parenting style is no less than ordinary. As such, the Microsoft founder has said that the majority of his wealth will be given to his charities, with only a small portion going to his children. Many might think it is crazy, but for Bill, he wants his children to be independent and self-made. This is the very reason why his son, Rory Gates, has worked hard to get a double degree to help him through his life.
Born in 1999, the Gates heir is the only son of Bill and Melinda Gates. Like his philanthropic parents, Rory is already participating in charity works. He is fond of cars and is said to be single. A fun fact about Rory is that he can speak multiple languages like German, Spanish, and Irish.
Phoebe Gates | Daughter of Bill Gates – Microsoft
Net Worth: $10 Million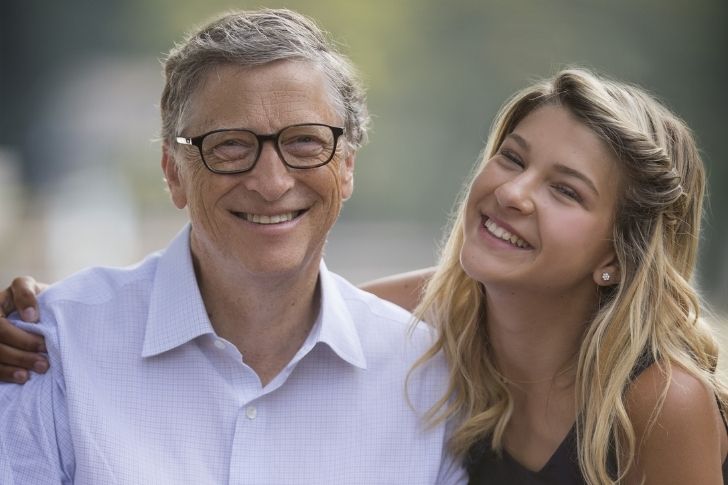 Born in September 2002, Phoebe Adele Gates is the youngest among the three children of Bill and Melinda Gates. The 18-year-old is currently studying at Professional Children's School. Just like her other siblings, Phoebe is not fond of being cozy with the media. She prefers to maintain her privacy. Since she is not into social media and is rarely seen in social gatherings, there are only a few things known about her.
For one, it seems like the youngest Gates is into arts and entertainment. She was known for taking ballet lessons at the Juilliard School and the New York School of American Ballet. Likewise, Phoebe is said to inherit less of the total fortune of her father's investment, but it is still to be confirmed further. Since she is still young, she has a variety of options to pursue a career. Phoebe can even be an actress since she is stunningly beautiful and graceful, or a businesswoman just like her father.
Alexandre Arnault | Son of Bernard Arnault – LVMH
Net Worth: $500 Milion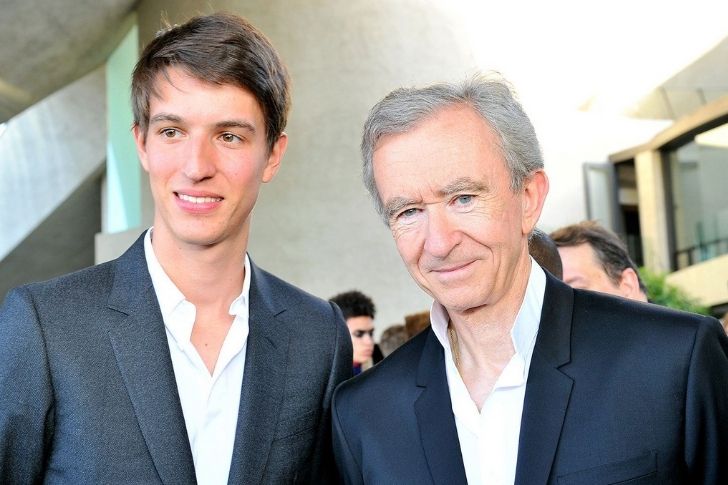 Bernard Arnault holds the second position among the richest men in the world. The French billionaire owns the luxury brand Louis Vuitton, alongside other high-end brands like Christian Dior, Fendi, Guerlain, and Marc Jacobs. He also has other business ventures in financial and web-based companies. He has four children that worked under his wings, one of which is Alexandre. Born in May 1992, Alexandre now heads the Rimowa brand and worked as a board of directors of Carrefour.
He was just 25 when he started taking his father's company into flight. He holds the record as the youngest chief executive officer in the fashion and design business. Alexandre finished his degree at Telecom Paris and his master's in Ecole Polytechnique. His education came in handy in creating their company's e-commerce platform and digital presence. His most impressive work includes his idea of making collaborations with other high-end brands such as Fendi, Supreme, and Off-White to refine the branding of their newly owned bag brand Rimowa. The young bachelor has been engaged to Geraldine Guyot since 2020.
Frederic Arnault | Son of Bernard Arnault – LVMH
Net Worth: Unknown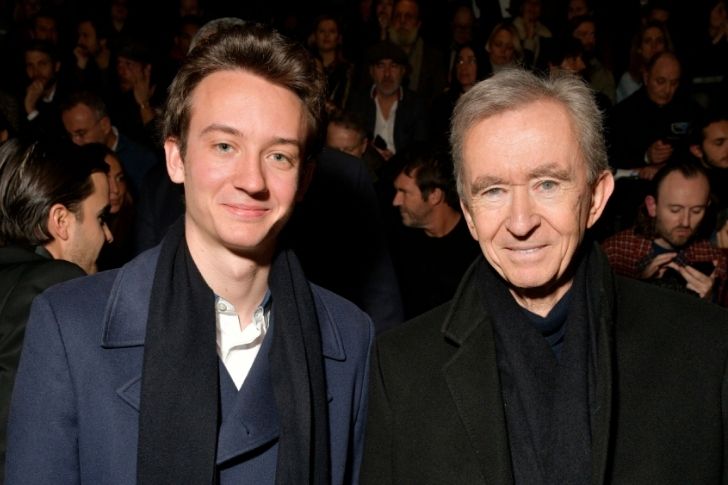 It was just recently when Frederic Arnault took over the position of chief executive officer of the luxury watch brand, TAG Heuer. As the youngest Arnault at 25 years old, he has taken the extra-challenge in heading the said brand as he started leading the group. Like his older brother Alexandre, he also has a knack for digital technology. That makes him suitable for the position as the brand TAG Heuer plans to join the smartwatch bandwagon.
It seems like Bernard's idea of bringing his young mind to the big table is playing an exquisite role in keeping his luxurious company afloat. The demand for digitalization was proven by the quick transitions of marketing trends over the past years. Being tech-savvy and having an online presence makes Frederic fit for the position. Though little is still known about the youngest Arnault, he will surely grow his father's investments.
Jean Arnault | Son of Bernard Arnault – LVHM
Net Worth: Undisclosed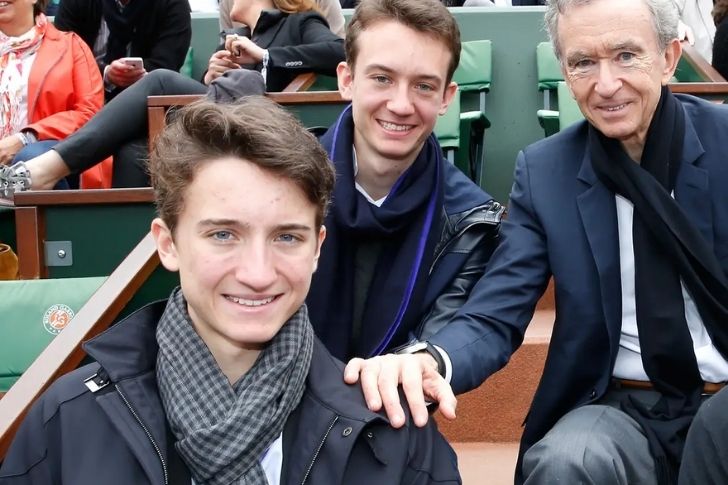 Jean Arnault is the youngest among Bernard Arnault's five children. He is just 21 years and has yet to break into his father's industry. Jean's father is one of the world's wealthiest people. He now has over 70 brands, including Louis Vuitton and Sephora. In November 2019, Bernard struck a deal to purchase Tiffany & Co., which he was successful in. Bernard started with a small amount in construction to put up a business and then bought Christian Dior.
Among his kids, Jean is the only one not involved in the business yet. His mother is Hélène Mercier, a renowned pianist who also guides the kids very well. With their family's fortune, they never worry about anything or get any student loans for their education. Jean is a lucky child to be a member of the Arnault family. We are excited to hear about his future involvement in the family business.
Marta Ortega | Daughter of Amancio Ortega – Inditex
Net Worth: Undisclosed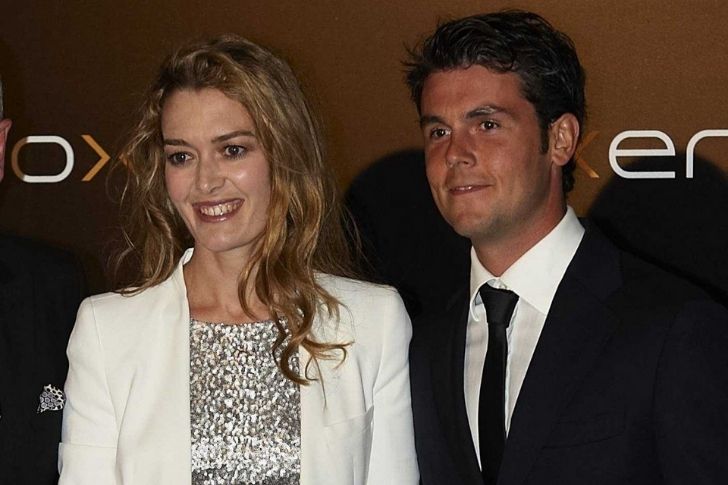 Among the wealthiest businessmen across the world is Amancio Ortega. His 35-year-old daughter, Marta Ortega, is said to be the next Zara heiress. Currently, she is acting as the senior creative consultant on all collections of Zara Woman. All new clothes that get into the stores are hand-picked by her personally. She sure loves to live a luxurious life, including a high-profile wedding that got featured in many Spanish magazines.
Marta's father, Amancio, is a Spanish billionaire and founder of Inditex fashion group. He has a net worth of $68.3 billion, and we are sure that he has quite a lot of credit cards to pay for his expenses. For some time, he became the wealthiest man, surpassing Bill Gates. Marta takes after her father's expensive tastes, having been photographed looking glamorous on a night out. She seemed to be the next Amancio for her phenomenal lifestyle.
Emma Bloomberg | Daughter of Michael Bloomberg | Bloomberg L.P.
Net Worth: $10 Million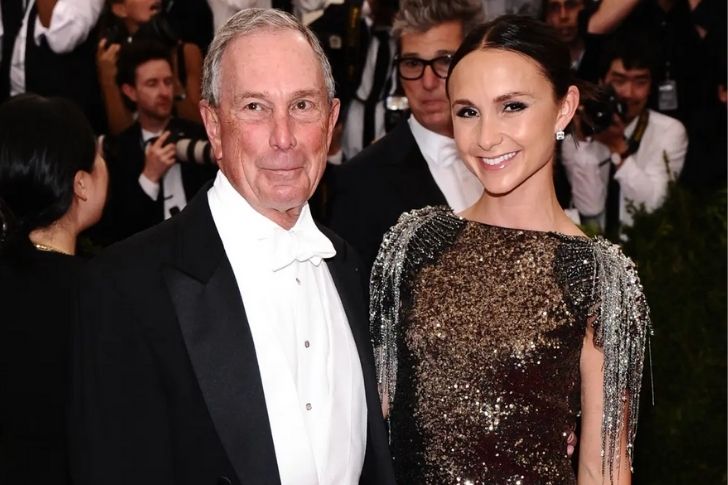 Emma Bloomberg is a well-known businesswoman and the daughter of Michael Bloomberg. She is currently the founder and CEO of a world-class company, Murmuration. She was also the chief of staff and senior planning officer for the Robin Hood Organization. Like her billionaire father, the businesswoman loves to spend her money on charitable and social work. While she has not yet received any awards from the business world, she dedicates herself to charities. The degree of her love for doing these things is admirable.
Emma thanked her dad for the hard work and talents of being a businessman that he passed down to her. Bloomberg L.P is a financial software, information, and media firm well-known for the Bloomberg Terminal. The company helped his father become one of the wealthiest people on Earth by Forbes Magazine. Emma and her sister were once featured in Born Rich for their wealth.
Anant Ambani | Son of Mukesh Ambani | Reliance Industries
Net Worth: Undisclosed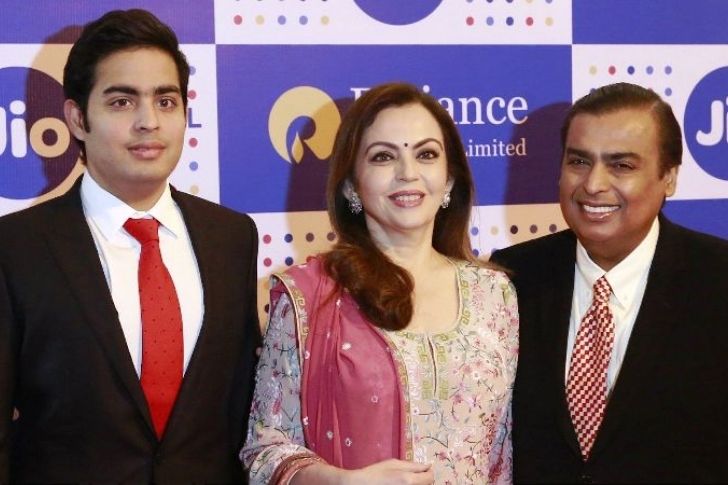 The youngest son of Mukesh Ambani and Nita Ambani, Anant Ambani, has secured a right to be an heir of the Reliance Empire. He has now begun to take part in his father's company and event meetings. Anant profoundly cares about animals and spends serious money on exotic pets. He keeps his pets in Navi Mumbai. The heir has several dogs, one of which is an Alaskan malamute breed.
Anant started attending Dhirubhai Ambani International School in Mumbai, an institution named after his grandparents. He then proceeded to study in a reputable school in United States, Brown University, to finish his degree. His father, Mukesh, is an Indian business tycoon who, in 2020, became the first Asian to be included in the top 10 wealthiest persons in the world. The family lives in a skyscraper in Mumbai, which cost $1 billion to build. It may sound extravagant, but with their wealth, it seems they can afford anything.
Isha Ambani | Daughter of Mukesh Ambani | Reliance Industries
Net Worth: $100 Million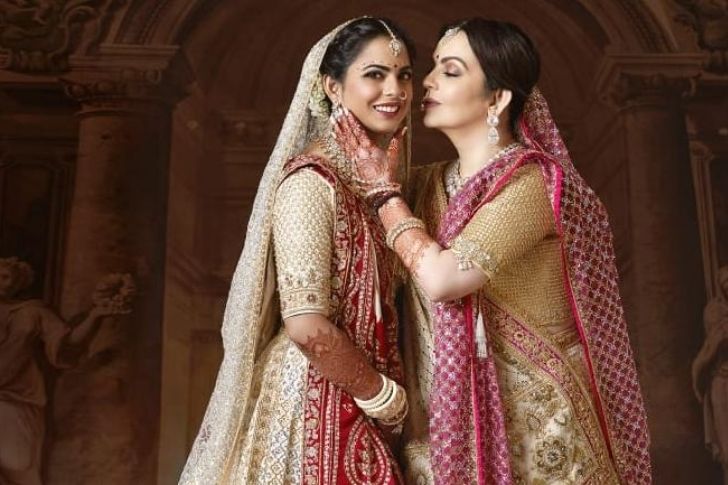 Isha Ambani, the only daughter of India's richest person, Mukesh Ambani, possesses a net worth of $100 million. At just 16 years old, she already achieved great attainment as the world's youngest billionaire heiress. She earned her degree in psychology and South Asian studies from Yale University. Isha is a versatile billionaire who has interests in arts, sports, world issues, and business. Moreover, the businesswoman loves a lavish life.
She enjoys partying, and her wedding was said to be the party of the year. It seems that the heiress is fond of luxurious brands; she's even been spotted with Christian Louboutin. Despite her high-end lifestyle, she doesn't mind being caught wearing the same thing twice. Isha looks up to her father a lot and thanks him for the things he has done for them. She is definitely a daddy's girl!
Akash Ambani | Son of Mukesh Ambani | Reliance Industries
Net Worth: $40.1 Billion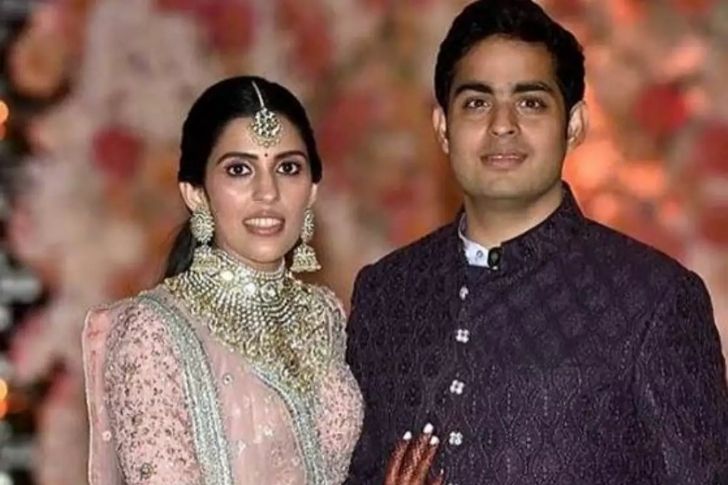 The eldest son of Mukesh Ambani carved his way as one of the successful business tycoons today. Akash lives in a high-end and expensive house that costs $1 billion. The billionaire's wedding was nearly as extravagant. He loves to spend his money on cars and has a great collection of them. The entrepreneur also ventures out in sports and is the co-owner of an IPL team, Mumbai Indians. His twin sister Isha also has a flourishing career. All of their family members do.
With their father's fortune, they never had to worry about student loans and have the privilege to study abroad in prestigious universities. Right after college, Akash immediately started working at their company. Besides their father's business, he has established his own along with his twin sister. Mukesh is indeed proud of his kids as they follow in his footsteps and keep his legacy alive.
Benji Wojin | Son of Sergey Brin | Google
Net Worth: $5 Billion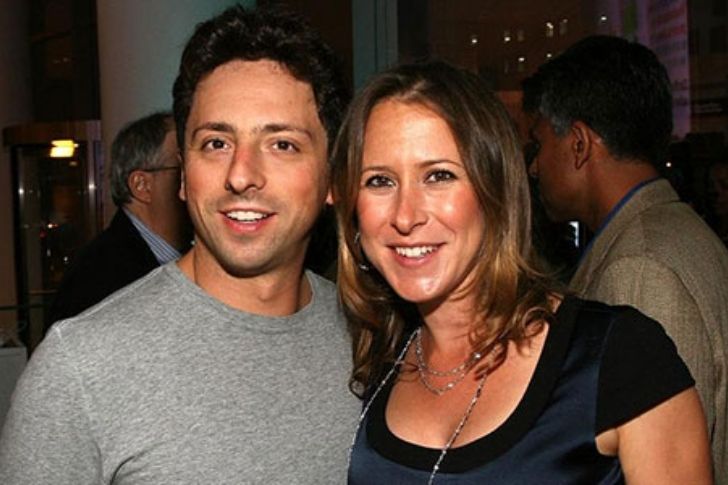 Benji Wojin is the son of Google's co-founder Sergey Brin. He was born in 2008 and is only 12 years old. However, he is sure to inherit a great fortune from his dad Sergey and mom Anne Wojcicki. As a kid, it seems that he still spends his fortune on toys and things in school. While he will be the heir of his billionaire father, he still gets to enjoy his childhood for now.
His dad is a renowned internet businessman and computer scientist. Together with Larry Page, they founded Google, and Sergey became the president of Alphabet Inc, Google's parent company. As of January 2021, he is the 9th wealthiest person in the globe, with an amassed net worth of $75 billion. Sergey got his bachelor's degree at the University of Maryland and proceed with his Ph.D. in computer science at Stanford University.
Chloe Wojin | Daughter of Sergey Brin | Google
Net Worth: $1 Billion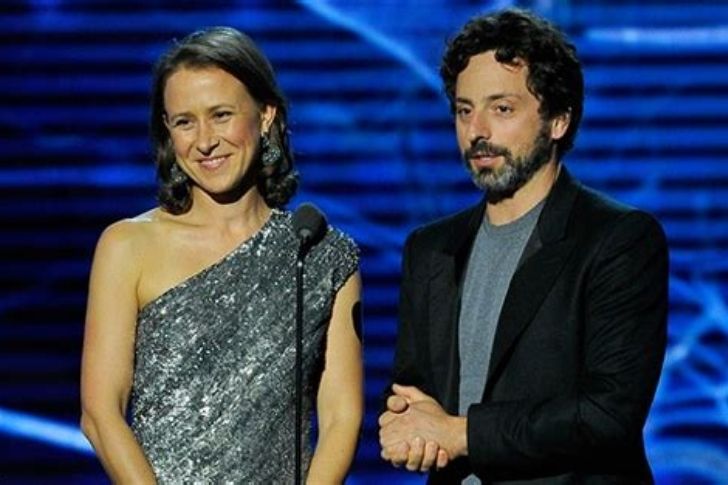 Sergey Brin and Anne Wojcicki's second child is Chloe Wojin. The 10-year-old likes to spend her father's fortune on toys, but we know for sure that she will be a responsible woman when she grows up. Her father is the co-founder of Google and among the richest people in the world. When her father, Sergey, was around her age, he struggled a lot with his education. However, he persevered and eventually hit it big with his investments.
He never worries about money anymore and continues to work on more projects other than Google. Even though Chloe's parents are not together anymore, they still continue to support their foundation, The Brin Wojcicki Foundation. The Google co-founder has also made significant donations to various causes. Throughout his career, Sergey received different awards such as the Golden Plate Award along with his business partner, Larry Page.
Sam Ballmer | Son of Steve Balmer | CEO of Microsoft
Net Worth: $3.5 Billion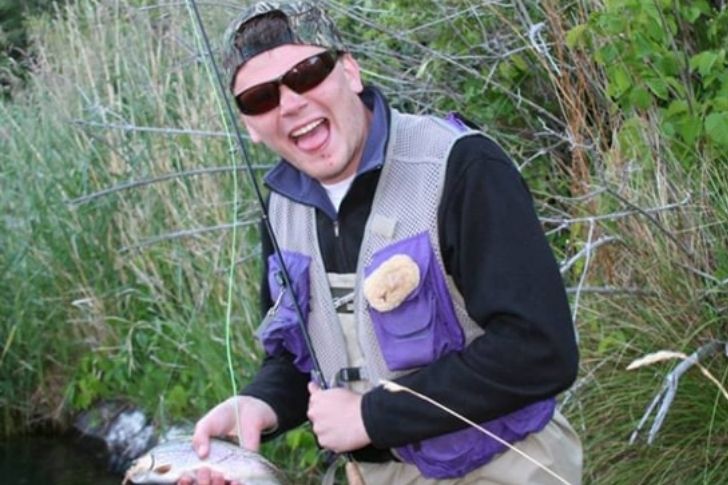 The ever-loyal chief executive officer of Microsoft, Steve Ballmer, has three kids. One of his kids is Sam Ballmer, who studied cognitive science at the University of California. Sam is the former digital marketing manager of Motif Investing and later on became their financial advisor. Currently, he is working at New Story, a non-profit organization that provides homes to people who need it. His father is the NBA's Los Angeles Clippers' current owner and is included as one of the world's wealthiest persons.
Steve was a college dropout, but with his dedication, he is now a billionaire. He humbly entered Microsoft and helped other employees there. With his guidance, Microsoft reached the top and competed well in the market. He has an influential and energetic personality that drives his partners and employees the same. He remained with the company for 34 years.
Aaron Ballmer| Son of Steve Balmer | CEO of Microsoft
Net Worth: $2 Billion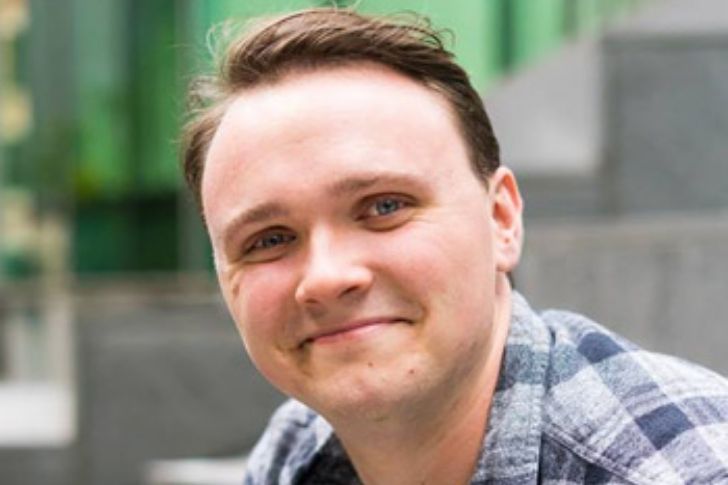 Steve Ballmer is a proud dad of three sons. His youngest son, Aaron Ballmer, is coddled by the family. With two older brothers that are eager to help him, he never had a problem growing up. Just like his brothers, he also went to the same school, Lakeside School. However, he was more into sports than business and earned a degree in Sports Studies Human Motor Development at St. Bonaventure University. Among his brothers, Aaron is the only one interested in sports and pursued that passion.
While he is very private about his personal life, he sometimes shares glimpses of his life on his social media accounts. Aaron's love for sports made his father Steve buy the franchise of Los Angeles Clippers in the NBA. He was even named the best owner in basketball last year. The Ballmer patriarch also worked as the director of Accenture Ltd for several years.
Peter Ballmer
Net Worth: $2.5 Billion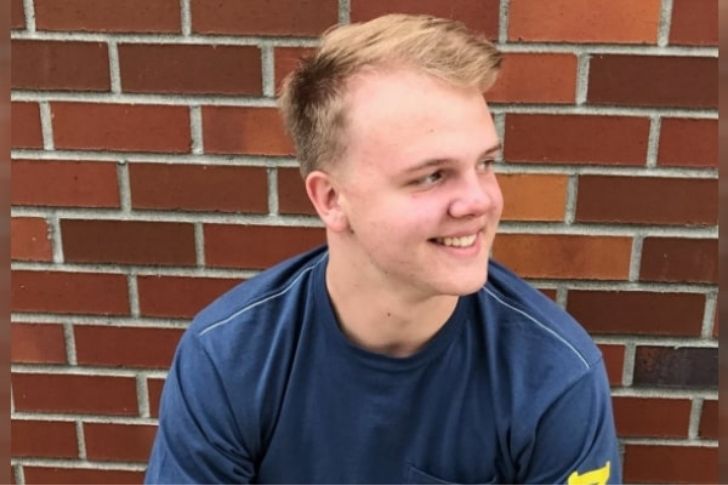 All of Steve Ballmer's sons are educated. His son Peter earned a computer science degree from the prestigious Stanford University. As of now, he focuses on being a social game developer for Zynga, which is responsible for popular online games such as Words with Friends and the FarmVille series. He sometimes uses his own money to make his own game under his name. Unlike his other siblings, Peter is active on social media and frequently posts updates about his life.
While in college, he developed skillsets from working as an intern at three different organizations: Expedia. Inc, HTC, and Travelnuts, Inc. His father, Steve, is proud of what he has achieved in life. While everything is provided for all of the brothers, they have proved their worth and showed what they are capable of. Peter also loves philanthropic works like his father.
Zachary Dell | Son of Michael Dell | Dell Technologies
Net Worth: Undisclosed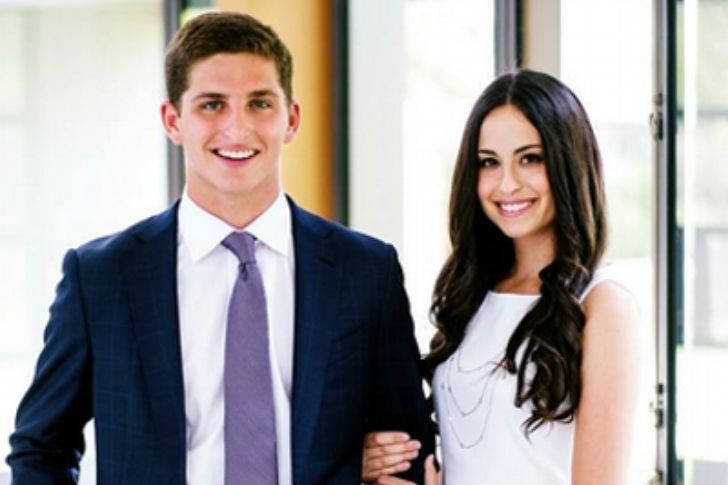 At a young age, Zachary Dell became interested in his father's business and industry. He was just 12 years old when he has dreamed of following his dad's pathway. At the age of 17, he already established an online dating service for college students, Thread. The app is dedicated to college students who are finding their matches. It's impressive that Zachary's interest at that age was already innovating businesses and spending his fortune making more.
His father and mother have always been supportive of what he does. As a junior entrepreneur, Zachary already established his name and popularity in the industry, not only having his father's surname. He has a great future ahead and gives his parents credit for the unending support. Zachary's dad, Michael, is the founder of Dell Technologies and listed as the 27th richest man in the world.
Juliette Dell | Daughter of Michael Dell | Dell Technologies
Net Worth: Undisclosed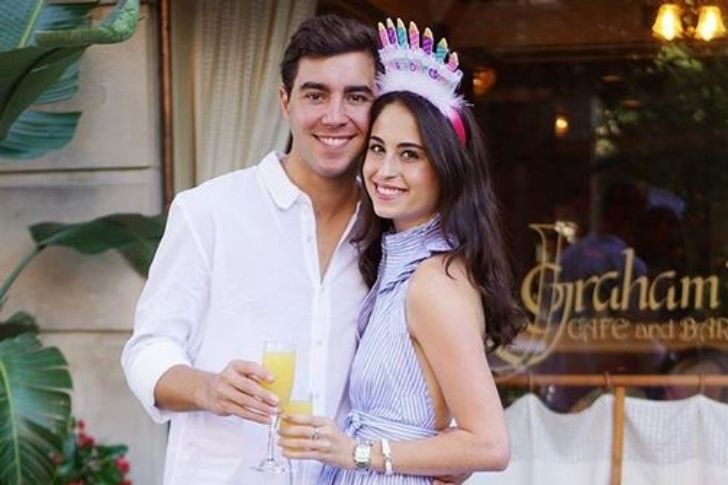 Juliette Dell has loved horses ever since she was a child. It became her hobby and lifelong commitment until now. This amazing lady is the daughter of a billionaire, Michael Dell, and Susan Liberman. While everything was always there for Juliette, she chose to spend the money she has on horses. Of course, her mother and father will always be there to support her. Michael is the CEO of Dell Technologies, a massive technology infrastructure company.
While Juliette's family is fond of businesses and creating apps, she is more focused on horses. It eventually became her career, and she earned huge fame for being a horse rider. We are sure that her salary is massive given her father's legacy. She graduated with a business degree, so we might see what she has prepared for their company in the near future.
Kira Dell | Daughter of Michael Dell | Dell Technologies
Net Worth: Undisclosed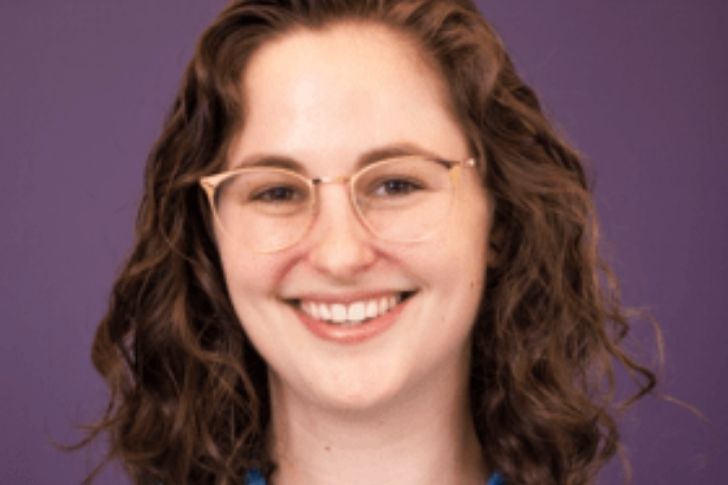 Another beautiful heiress of Michael Dell is Kira. She is a businesswoman at Endeavor. Kira is just like her father, a great entrepreneur. Her father is the mind behind the world's massive technology infrastructure, Dell Technologies. Although she remains private about her life, she is another face of Dell's empire so she cannot totally avoid public attention. She finished her International Studies degree at Vassar College, but she didn't stop there. Kira has attended various schools and taken up many subjects.
The businesswoman was restless and hungry for knowledge. She even speaks as much as four languages! Her parents must be very proud, for she has thrived completely on her own. Kira is a great businesswoman in her own right and continues to build her empire outside of her father's company. Nonetheless, Michael will always be there to support his kids all the way.
Thyra Nicole Thomson | Daughter of David Thomson | Thomson Reuters
Net Worth: Undisclosed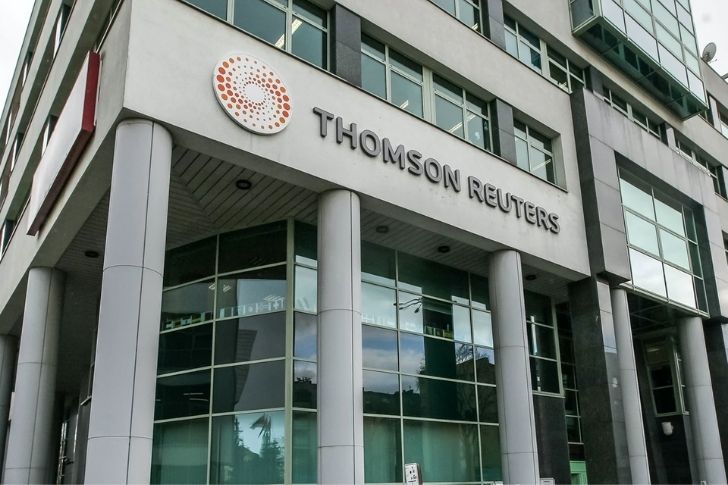 Thyra Nicole Thomson is the eldest daughter of David Thomson. Their family owns a publishing and media company which started from their grandfather, Roy Thomson. The family has held over 320 million shares of Thomson Reuters, and David is the chairman. David is the richest man in Canada and one of the billionaires in the world. Thyra must have lived a life with luxurious things and never worried about small business loans.
While there is not much to know about Thyra, her father graduated from Selwyn College, where he took a history course. David began his business career as a junior associate at McLeod Young Weir. However, when the right time came to enter the family business, he left the firm. He worked at several positions in the company until becoming its chairman. Now, their company helped him and his family became Canada's wealthiest empire.
Braelin Thomson | Daughter of David Thomson – Thomson Corp.
Net Worth: $42.2 billion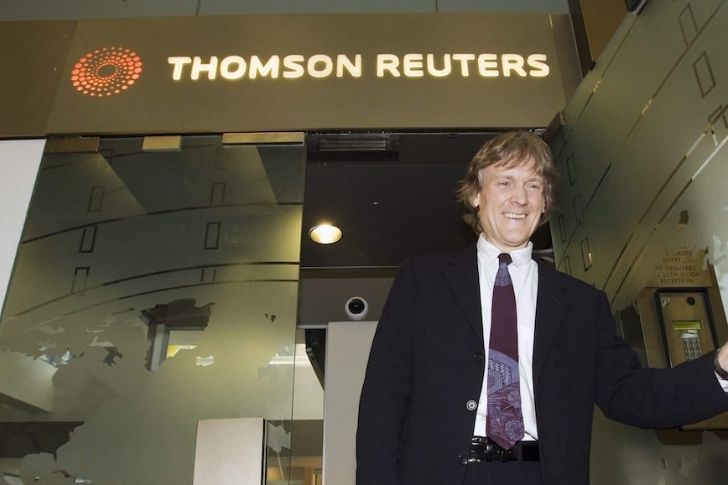 Canadian Actress Kelly Rowan may have played a rich wife in the T.V. drama series The O.C., but her role was nothing compared to the life she once lived. She had a brief relationship with Canadian billionaire David Thomson, head of the world's 10th wealthiest family. David, the 3rd Baron Thomson of Fleet, is the Thomson Corp Chairman, and his family hailed as Canada's most affluent. His business investments specialize in various sectors, including science and technology and financial services.
The Canadian Mogul and Kelly share a daughter, Braelin Thomson. Her parents called off their engagement after her birth, and Braelin is under her mom's custody. Kelly preferred to keep her now 12-year old daughter away from the public eye, but if there is one thing that we are sure of, she has a bright future ahead of her.
Tessa Lys Thomson | Daughter of David Thomson – Thomson Corp.
Net Worth: $42.2 billion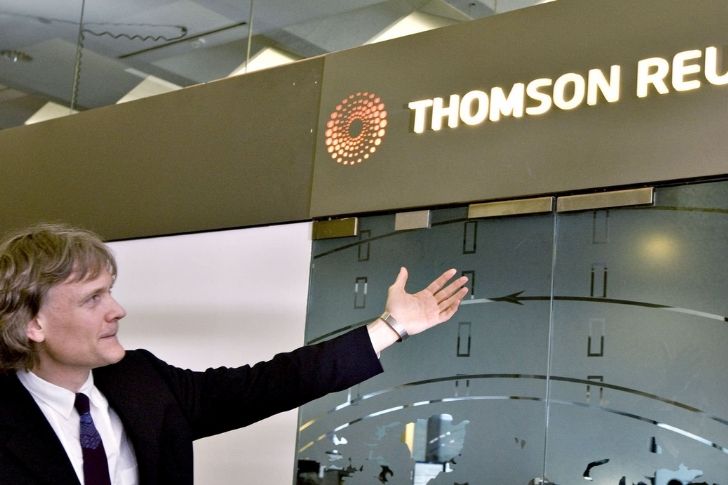 The Thomson family is just as much a part of Canada's iconography and has influenced our understanding of how Canadian money behaves. Aside from the great degree of fortune accompanied by his last name, Canadian Tycoon David Thomson has a tale of love interests and romance. He was married to Mary Lou La Prairie, a woman she met at the now-defunct department store Simpsons. However, once referred to as "instantaneous" and a "fairy-tale romance," David's love did not last.
Their daughter, Tessa Lys Thomson, now belongs to the wealthy and elite children on Instagram. She is currently studying at the University of Miami in South Beach and has approximately 3,000 Instagram followers. From luxurious lifestyles to travels, browsing her public accounts is like peering into a sort of life through a mansion keyhole that most of us know nothing about but always dreamed of having.
Wang Sicong | Son of Wang Jianlin – Dalian Wanda Group
Net worth: $46 billion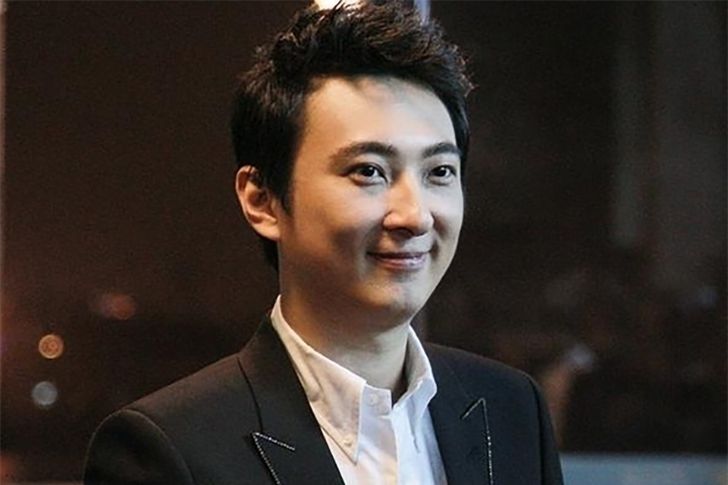 Chinese Tycoon Wang Sicong belongs to the crazy rich Asians and is one of the four young masters of Jingcheng. He is the son of the once-wealthiest man in China, Wang Jianlin, the chairman of the Dalian Wanda Group, and has an estimated net worth of 14 billion dollars. Their investments include real estate, cinemas, and film production. They are also shareholders in AMC, the multinational cinema chain.
Being the only son of the Chinese magnate, he is known for his business acumens like Banana Culture and Invictus Gaming(IG). The younger Wang is famous for his vast wealth and love for luxury cars. Indeed, he owns several Rolls-Royces, Aston Martins, Bentleys, a Porsche 918 Spyder, and a cool $3 million Pagani Huayra. Wang is also considered a significant figure in China's burgeoning e-Sports scene. He embraces his lifestyle by hosting parties, sharing photos that flaunt his money, and talking to celebrities.
Shari Arison | Daughter of Ted Arison – Carnival Cruises
Net Worth : $4.4 billion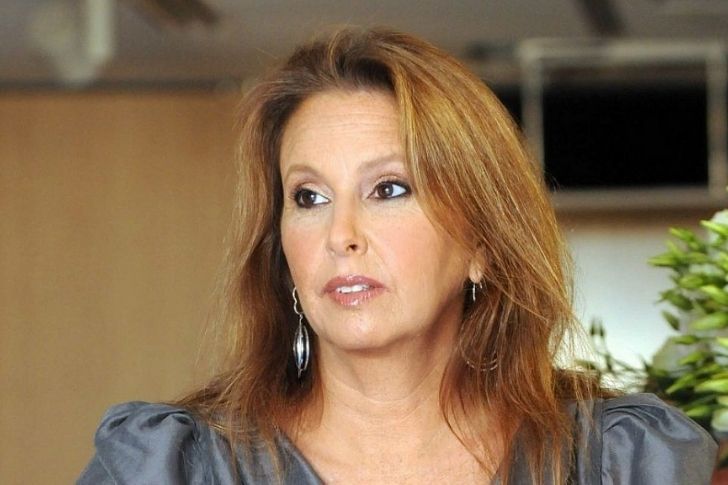 An Israeli-American businesswoman and billionaire, Shari Arison is best known as Carnival Cruise Lines and Hapoalim Bank of Israel. She is the billionaire heiress of Ted Arison, a well-known Israeli magnate, and several international cruise lines. He diversified his investments to casinos, hotels, and banks while dividing his time and money between Israel's philanthropic foundations. Shari's late father bequeathed her the bulk of Arison's wealth.
Shari is now one of the world's wealthiest billionaires and most influential women in the world. She took over her father's business ventures and devoted her time to donation and charity works. She established Good Deeds Day in Israel to encourage the citizens to give back to the community. Whether Good Deeds Day will have an even more lasting global impact, the good deed of Arison herself is to spread the message.
Daniel Ofer | Son of Eyal Ofer – Ofer Global and Zodiac Global
Net Worth : $9.5 billion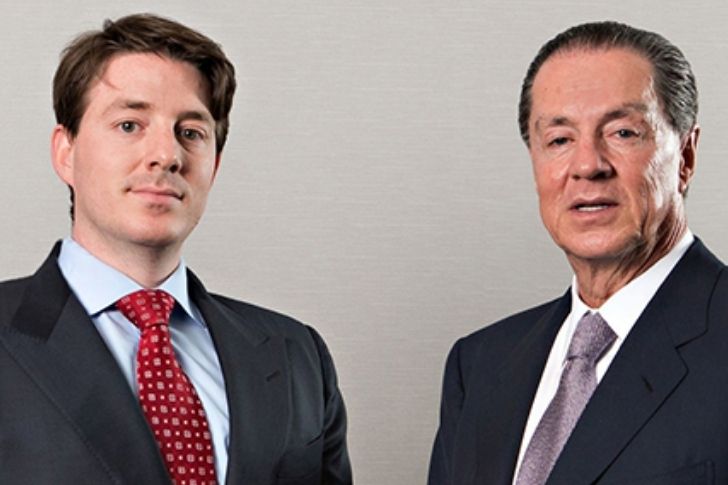 Shipping magnate Daniel Ofer is the third-generation heir of the prominent Ofer family. He is the son of the Israeli mogul Eyal Ofer to his wife, Marilyn. Their family assets are varied to real estate investments, bank shares, and a stake in Israel's largest chemical company, which explains their massive net worth. Daniel now belongs to the list of the wealthiest businessmen in Israel as the CEO of Zodiac Maritime, an international shipping company operating a diversified fleet of over 160 commercial vessels worldwide.
He handles the company's large container vessels, dry cargo vessels, and automotive carriers. Aside from inheriting his family's fortune and business ventures, Daniel also continued their legacy. The Ofers are notable for their charitable works and foundations that offer scholarships and support. Despite his stature, he preferred to stay away from the public eye.
David Ofer | Son of Eyal Ofer – Ofer Global and Zodiac Global
Net Worth : $9.5 billion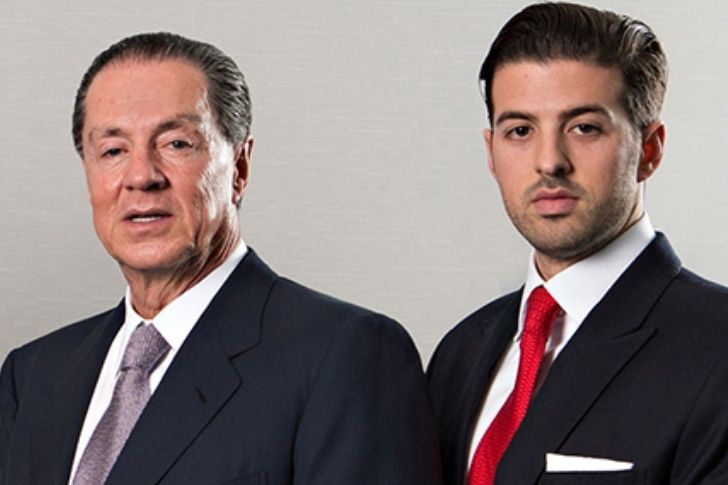 Another Ofer who made it to our list is David Ofer. The Ofer brothers started their careers working on ships and have built a strong reputation at Zodiac Maritime based on an ethos of hard work, discipline, and dedication. David is the second son of the shipping magnate Eyal Ofer and Marilyn Ofer. Just like his brother, he also tops the list of the wealthiest tycoons in Israel. Currently, he is the CEO of Zodiac Tankers and manages the Ofer Global Group's technical division.
Their clan is prominent for a complete range of management and finance services to innovation and technology investments. Just like you, we are eager to know how this business tycoon spends his money. Well, coming from a family known for their philanthropic works and advocacies, they invest their money through their foundation and spend most of it supporting their scholars.
Eitan Wertheimer | Son of Stef Wertheimer – ISCAR
Net Worth : $6.2 billion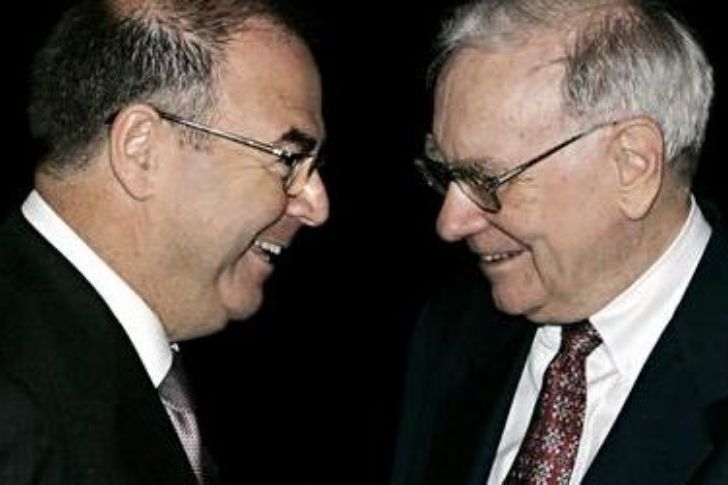 Hailed as one of Israel's wealthiest families, the Wertheimers are known for industrial parks in Israel and other neighboring countries. Most of their fortune came from the small metal tool cutting factory called ISCAR that Stef Wertheimer began in his backyard in 1952. ISCAR quickly became a success and attracted investors such as Discount Investments, which eventually became a minority shareholder.
His legacy, succeeded by one of his heirs, Eitan Wertheimer. Eitan now serves as the President of Iscar Ltd and is Chairman of Iscar Metals Incorporated. Unlike other magnates who spend their wealth on luxury cars and mansions, Eitan and his family hands out their billions to help people. They create opportunities and training programs for blue-collar jobs around the fringes of Israel. He also continues to help young people from underprivileged Israeli communities into higher education through his charity Atidim.
Ruth Wertheimer | Daughter of Stef Wertheimer – ISCAR
Net Worth : $6.2 billion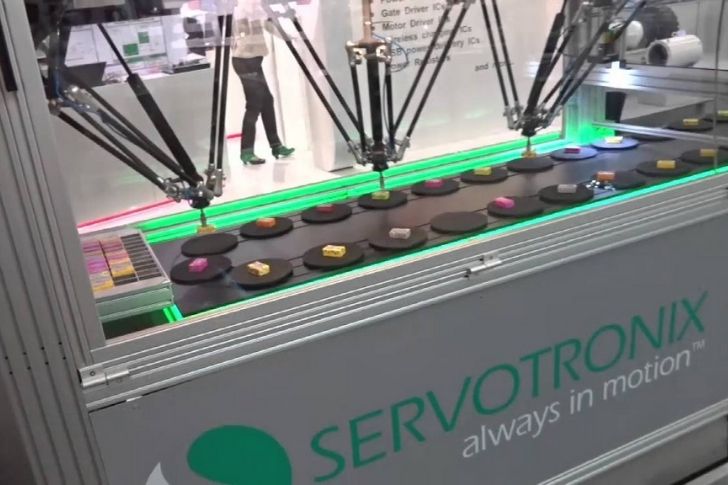 Another Wertheimer who tops our list is Ruth Wertheimer, the daughter of industrialist Stef Wertheimer. Following the selling of its industrial investments, the Wertheimer family became one of the wealthiest in Israel. It has been one of the world's leading companies in the manufacture of hard metal cutting equipment over the years. The family's wealth is currently worth billions by placing it in 303rd place among global billionaires.
Coming from a family of businessmen, we won't be surprised that she acquired her father's genes and controlled some investments. She once had shares in Israel's Servotronix Motion but sold them to Chinese electronics giant Midea. Just like his brother, Ruth belongs to a family known for constructing industrial parks in impoverished and mainly Arab regions of Israel and has invested over $100 million to create six Arab workplaces across the region.
Crown Prince Frederik | Son of Queen Margrethe II- Danish Throne
Net worth : $40 million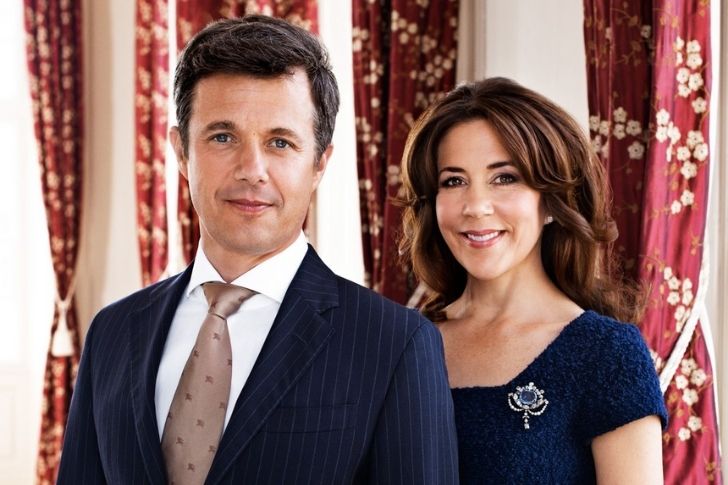 Heir to Denmark's throne, Prince Frederik is the elder son of Queen Margrethe II and Prince Consort Henrik. Margrethe II is the first reigning queen in a country to rule by the same family for 49 generations. She is prominent for being the most intellectual monarch of Europe. Her husband Henrik came from an old French family Laborde de Monpezats and served the army during the Algerian War.
The subsequent accession of his mother to the throne meant he assumed the title of the crown prince. He has been voted "Dane of the Year" on several occasions, and the handsome prince has already successfully created a degree for himself and won over his countrymen. Privately, the prince has a passion for cars and is an avid actor and sportsman in Copenhagen. He's also an enthusiastic football player and sailor.
Crown Princess Victoria | Daughter of King Carl XVI Gustaf- Swedish Throne
Net Worth: $10 million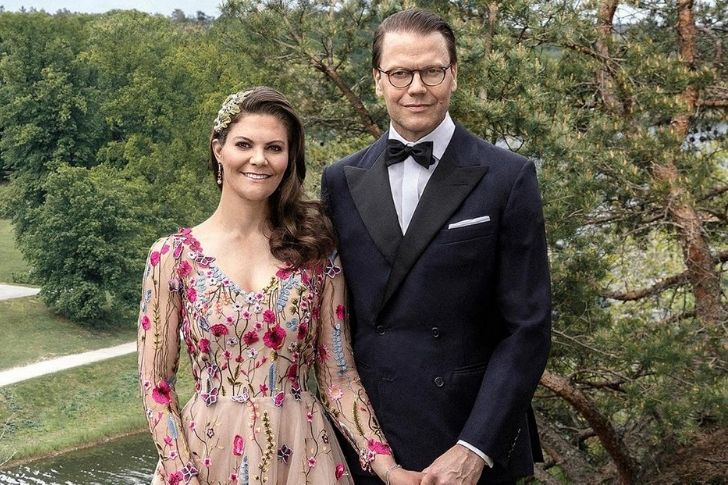 Crown Princess Victoria of Sweden, blessed with royal fortune, enviable investments and currently holds the heir's title apparent to the Swedish throne. The Swedish princess is the oldest child of King Carl XVI Gustaf and Queen Silvia Queen. Her father is the seventh ruler of the House of Bernadotte and was married to Silvia Somerlath since 1976. Since then, Queen Silvia has modernized the queen's role in a way that is in line with the times.
Unlike any royal heiress, the crown princess chose to marry someone outside the royal palace. She wedded Daniel Westling, a former gym owner, and personal trainer. The princess travels internationally and has made state visits to Australia, Brazil, Japan, and Turkey in recent years. She is also a member of the International Paralympic Committee's Honorary Board. She was ranked as the most famous member of the royal family of Sweden and regarded as one of the most popular royals in all the monarchies of Europe.
Prince Alois | Son of Hans Adam II – Liechtenstein Throne
Net Worth: $7 billion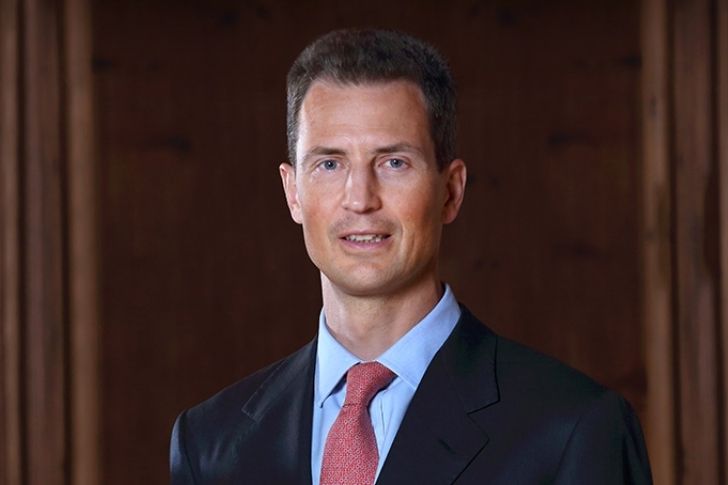 Liechtenstein's royal family, headed by the reigning Prince Hans-Adam II, has the rare distinction of having a nation named after it. Thanks to the ownership of a private bank, vast investments, and land holdings, it has more money than any other royal family in Europe. Born a hereditary prince, Hans-Adam II is considered one of the state's wealthiest leads and Europe's wealthiest royalty. He is married to Countess Marie Aglaë Bonaventura and has four children.
Prince Alois is the third-generation successor of the Liechtenstein monarchy. He assumed royal governance's day-to-day duties, though his father officially remained head of state. Along with their wealth, they are also among Austria's largest private landowners, with some 20,000 hectares of land used for timber production, grain production, a nature reserve for hunting and fishing grounds. The prince lives life together with his wife, Duchess Sophie in Bavarian, and their four kids.
Crown Prince Haakon Magnus | Son of King Harald V – Norway Throne
Net Worth : $1 Million to $5 million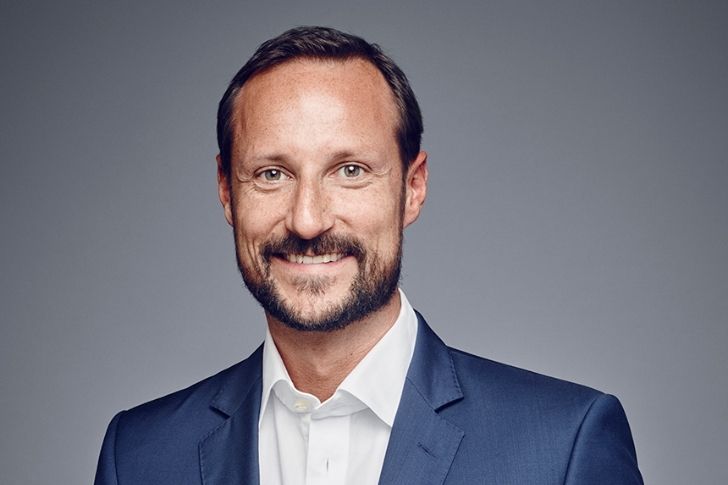 Prince Haakon is the sole heir of the Norway throne. Being the only son of King Harald V, he held the Crown Prince of Norway and Prince of Denmark. King Harald V is the reigning king of Norway and is married to a commoner, Sonja Haraldsen. Upon his grandfather Olav's death in January 1991, Prince Haakon became Crown Prince before starting a four-year naval degree. Haakon married Mette-Marit Tjessem Høiby and has two children. Though his marriage sparked controversies and raised eyebrows, he continued to serve his purpose to the country.
Well, given their family's wealth and fortune, you might be wondering how they spend their money. Like most of Europe's princes, Haakon is athletic with a passion for sailing, skiing, surfing, cycling, and paragliding. The prince also likes cinema, music, and literature and a theater lover with a penchant for Ibsen plays.
Prince Guillaume | Son of Grand Duke Henri – Luxembourg Throne
Net Worth: $1million to $5million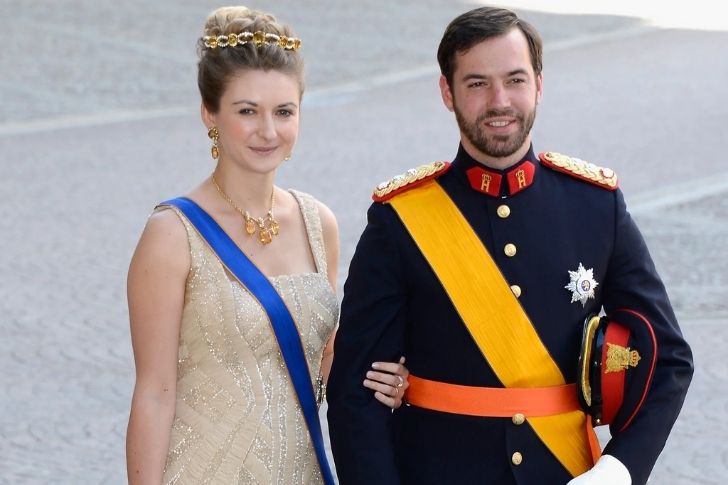 Prince Guillaume has been the apparent successor to the Crown of Luxembourg since his father's accession in 2000. If the Grand Ducal throne succeeds, he will reign as Guillaume V. He is Grand Duke Henri's son to wife Grand Duchess, Maria Teresa. The Prince is the hereditary patron of wealth and investments, including Luxembourg Cycling Sports Federation and Youth Hostels Central. He took part in a reforestation project and other actions to help the less-favored communities.
The Hereditary Grand Duke has joined the World Scout Foundation's board of directors to promote scouting around the world. The Prince is currently married to Belgian Countess Stéphanie de Lannoy, and they have a son together. Just like other royalties, the Prince loves music and sports. He plays the piano and loves football, swimming, and volleyball. Guillaume is also a polyglot and speaks Luxembourgish, Spanish, English, French, and German.
Princess Catharina-Amalia, Princess of Orange | Daughter of King Willem Alexander | Netherlands Throne
Net Worth: $1million to $5million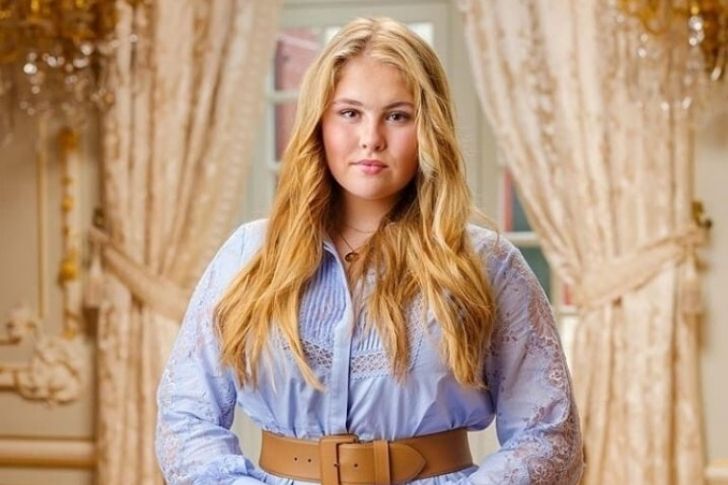 The Princess of Orange, Catharina-Amalia, is popular for her degree as a princess and being the heir to the Netherlands' Kingdom. As the eldest daughter of Willem-Alexander of the Netherlands and Queen Maxima, she became the apparent claimant to her father's throne. King Willem was a member of the Dutch army and served on the International Olympic Committee. Queen Maxima worked in finance long before she got married to King Willem. At the age of 18, Princess Catharina-Amalia will take her seat in the Advisory Division of the Council of State of the Netherlands.
Like every other Dutch girl, the Princess goes to a regular school. She speaks Dutch at home, although they learn some Spanish from their mother. There are many hobbies and favorite activities for the Princess as well. She is sports-minded and musically inclined and is fond of basketball, judo, ballet, horse riding, and playing the violin.
Princess Elisabeth, Duchess of Brabant | Daughter of King Philippe- Belgian Throne
Net Worth: $1million to $5million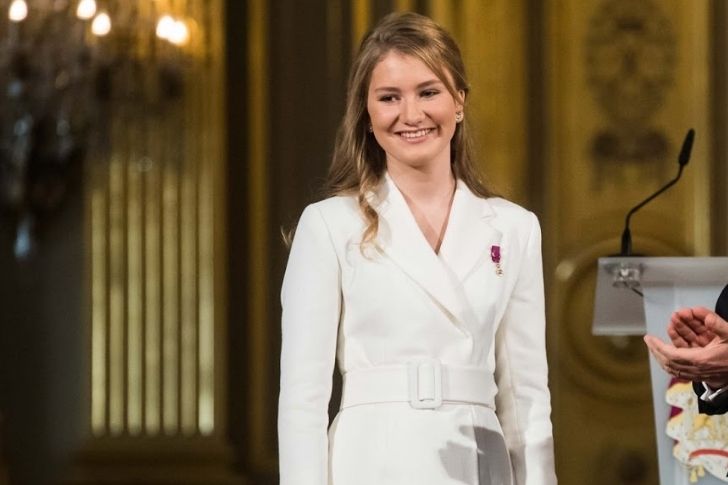 She is the first child of Belgium's King Philippe and Queen Mathilde and the first apparent heiress in Belgian history. If she succeeds to the throne, she will be the first ruling queen of Belgium. King Philippe is the seventh King of the Belgians and has been married to Mathilde d'Udekem d'Acoz since 1999. King Philippe and Queen Mathilde blend ceremonial and official roles with their family life. They were able to juggle their monarchy roles and the education of their four children, Elisabeth, Gabriel, Emmanuel, and Eléonore.
Elisabeth got her degree from the International Baccalaureate Diploma Programme from UWC Atlantic College in Wales. Just like most girls her age, the Duchess is fond of drawing and reading. She also loves to play tennis, piano and has taken ballet since she was a kid. Aside from these, she likewise enjoys cycling, swimming, skiing, and sailing.
Princess Leonor, Princess of Asturias | Daughter of Felipe VI, King of Spain – Spain
Net worth: undisclosed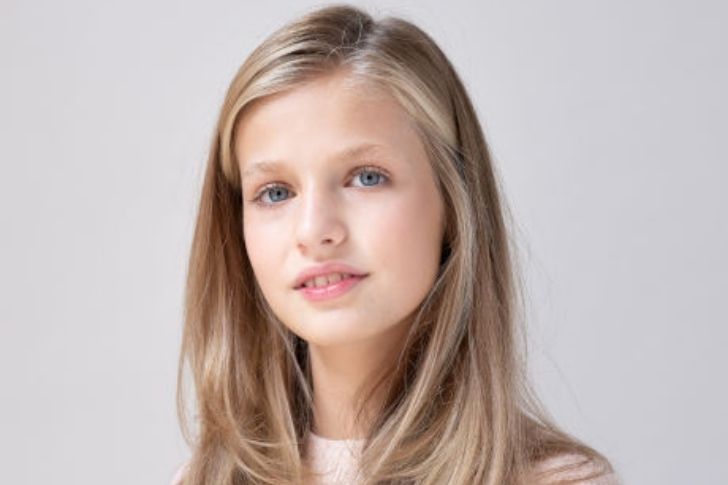 Princess Leonor was born on October 31, 2005, to King Felipe VI, the heir to the throne of Spain. A member of the House of Bourbon, she became heir presumptive after her father ascended to the throne following Juan Carlos's abdication in June 2014. As heir presumptive, she gained the titles Princess of Asturias, Princess of Girona, Princess of Viana, Duchess of Montblanc, Lady of Balaguer, and Countess of Cervera. She got baptized in the Zarzuela Palace in 2006. She has a younger sister, Sofia, born in 2007.
She had her primary schooling in a private school in Aravaca, outside of Madrid. Her father was an alumnus of the school, and her younger sister was enrolled in the same school as well. She had her First Communion on May 20, 2015. A day before her 10th birthday, her father bestowed upon her the Order of the Golden Fleece. In 2018 she was given the collar of the Golden Fleece. Currently, she is attending the United World College of the Atlantic, a boarding school in Wales with a $95,000 tuition fee. She also nominally leads the Princess of Asturias Foundation, which grants prizes to exemplary individuals, and the Princess of Girona Foundation. Her father, King Felipe VI, has a net worth of $10 million, mostly in royal estate investments.
Prince Jacques, Marquis of Baux | Son of Albert II, Prince of Monaco – Monaco
Net worth: undisclosed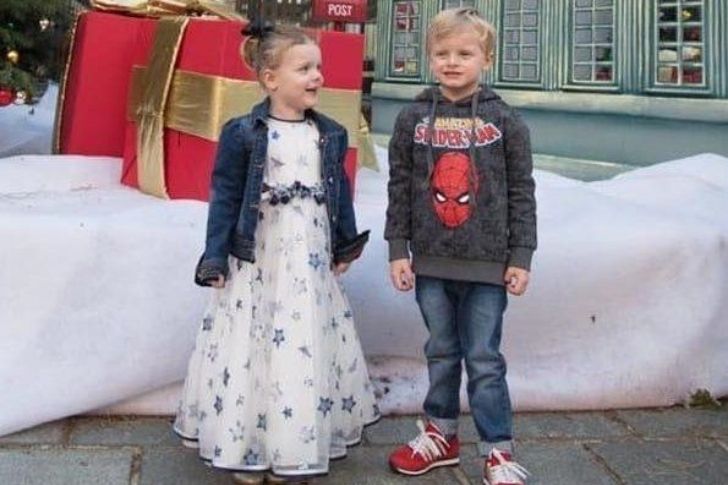 Before the birth of Prince Jacques, the House of Grimaldi was at risk of having no heir to the throne, especially when Prince Rainier III passed away in 2005 and succeeded by Albert II, who had no legitimate heir, with two children he fathered out of wedlock. However, such concerns were put to rest when Princess Charlene Grimaldi became pregnant. The twins, Prince Jacques and Princess Gabriella were born on December 10, 2014. Jacques, full name Jacque Honoré Rainier Grimaldi, followed two minutes after his sister Gabriella was born.
Prince Jacques was given the title Marquis of Baux by his father and awarded the Grand Cross of the Order of Grimaldi. The prince, along with his twin sister, received the Grand Cross during their baptism in 2015. As the only legitimate son of Prince Albert, he is the heir to the throne of Monaco. Prince Jacques is to inherit some of his father's wealth, among the richest of the world's royalties. Prince Albert's wealth comes from his assets, holdings, and investments within and outside of Monaco.
Chase Koch | Son of Charles Koch – Koch Industries
Net worth : $60 billion
Son of Liz Koch and the billionaire Charles Koch, Chase Koch was born in 1977 in Wichita, Kansas. Chase became involved in the management and philanthropy of Koch Industries and the Koch family. He graduated from Texas A&M University with a degree in marketing. He acquired high-level positions in Koch's subsidiaries and eventually becoming president of Koch Disruptive Technologies, a venture capital subsidiary of Koch, in 2018. He is also a board member of Koch Industries. He has chosen to work in the company's Wichita headquarters instead of its Washington office to avoid politics.
Outside of Koch Industries, Chase has taken the helm of the Koch family's philanthropic activities. Unlike the other Koch sibling's support for conservative causes, Chase has slowly moved away from it, focusing instead on libertarian causes such as prison reform, the free-market economy, and personal freedom. He is married to Annie Breitenbach and has three children. They live on a 70-acre property in Wichita purchased for $3 million in 2010. As heir to Koch Industries, he will inherit his father's wealth of $44.9 billion as of 2021.
Elizabeth Koch | Daughter of Charles Koch – Koch Industries
Net worth: $60 billion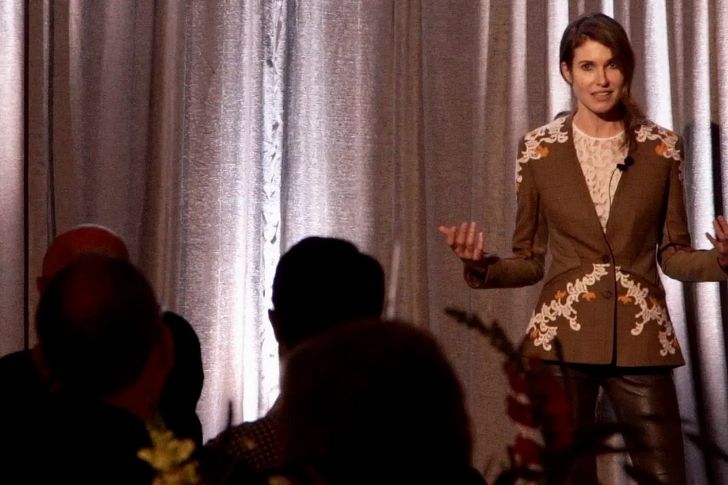 Daughter of Charles Koch, one of the Koch siblings, Elizabeth was born and raised in Wichita, Kansas. She has a B.A. in English Literature from Princeton University and an M.F.A. in fiction from Syracuse University. Unlike her brother, Elizabeth followed a different path in her career. She is a publisher and writer who founded Black Balloon Publishing, New Balloon, and Catapult, a publishing company.
Elizabeth is also the co-creator of the reading series Literary Death Match.She has also made investments in neurological research through the Tiny Blue Dot Foundation, of which she is co-founder and president. Her spouse, Jason Kakoyiannis, is an attorney and investor for biotechnology companies. He also works for the Koch family through the management firm 1888 Management LLC. Her brother, Chase Koch, is more active in the family business. Being Charles Koch's daughter, she is heir to Koch's fortunes, worth $60.4 billion.
Pierre-Alexis Dumas | Son of Jean-Louis Dumas – Hermès
Net worth:over $30 billion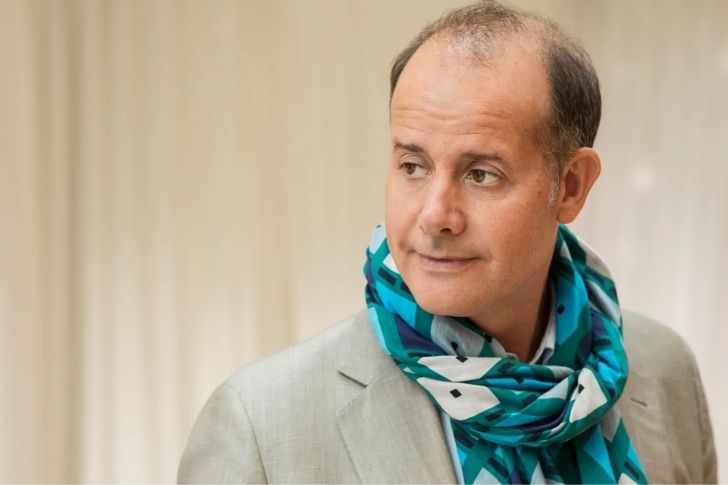 Pierre-Alexis Dumas was born on June 4, 1966, to Jean-Louis Dumas, former CEO of the luxury brand Hermès, and Rena Gregoriadès, a notable architect. He graduated from Brown University with a degree in visual arts. Pierre started his career in 1991 by working in a silk factory in Italy. The next year, he worked for luxury brand Hermès, founded by his ancestor Thierry in 1837. He eventually became artistic director, and under his tenure, Hermès had some of its massive profits, with at least $3.9 billion in sales.
He is related to current CEO Axel Dumas, who is his cousin. He is married to Sophie Bouilhet of the Christofle family, known for their silver manufacturing. They have three children. He has made investments for an endowment fund responsible for preserving the works of lithographer Charles Alphonse du Fresnoy. Combining the net worth of all family members, the Hermès-Dumas family is worth above $30 billion.
Axel Dumas | Son of Olivier Dumas – Hermès
Net worth: over $30 billion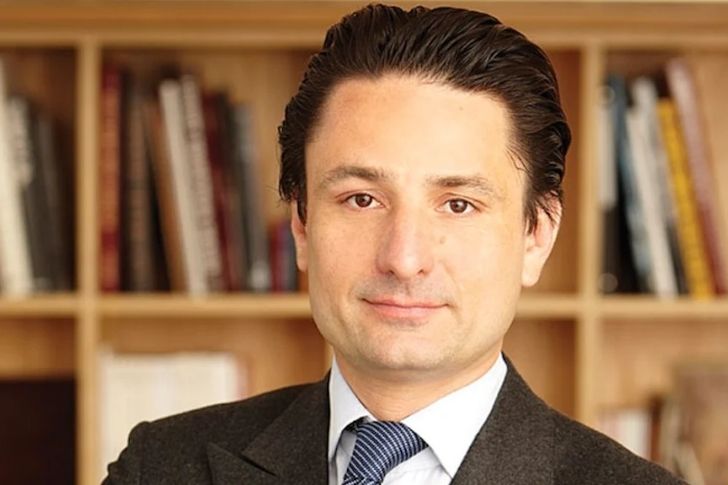 Known as the CEO of luxury brand Hermès, Axel Dumas was born on July 3, 1970. He graduated from Paris-Sorbonne University with a degree in philosophy and a master of laws from Sciences Po. He also attended Harvard Business School for an executive program. Alex became an investment banker for the French banking company Paribas from 1995 to 2003. He then worked for Hermès in 2003 as an auditor. He eventually gained high-level positions within the company, becoming CEO after his uncle passed away in 2014. Under his tenure, the brand recorded its massive profits, with at least $3.9 billion in sales.
He is married to Elisabeth Franck, a journalist for the French newspaper Libération. He is related to Hermès's founder, Thierry, and is a nephew to the former CEO, Jean-Louis. He is also cousins with Hermès's artistic director, Pierre-Alexis, known for helping him bringing record profits to the family brand. Combining the net worth of all family members, the Hermès-Dumas family is worth above $30 billion and has a 70% stake in the company.
Hubertus von Baumbach | Son of Erich von Baumbach – Boehringer Ingelheim
Net worth: $42.2 billion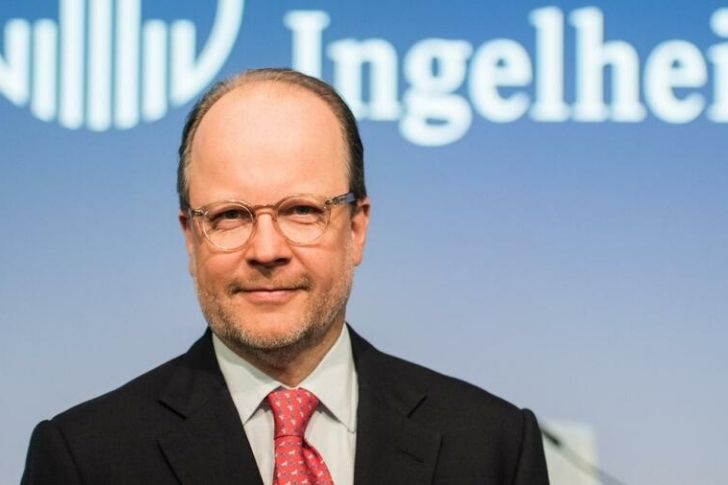 Hubertus von Baumbach was born in 1966 to Erich von Baumbach and Ulrike Boehringer. Through his mother, he is a great-grandson of Albert Boehringer, founder of the German pharmaceutical giant Boehringer Ingelheim in 1885. He graduated from MIT with a degree in law and a master of business administration. In 2001, he worked in Boehringer Ingelheim and became CEO of the company in 2016. Under his tenure, the company made a massive asset swap deal with French pharmaceutical company Sanofi worth more than $20 billion. It made Boehringer Ingelheim a big player in animal healthcare. He also oversaw record profits for the company, with an estimated $23 billion in profits in 2019.
Outside of Boehringer Ingelheim, Hubertus is also a member of advisory boards in several banks, most notably Deutsche Bank. He is also the head of several foundations, including the Federation of German Industries between 2018 and 2019 and Stiftung Tausendgut, a foundation focused on helping disabled people. He is also a patron of the arts and a member of the Städel Museum's Board of Trustees. The net worth of von Baumbach and his family estimates at $42.2 billion as of 2019.
Peter Max Heister | Son of Beate Heister – Aldi
Net worth: $39.4 billion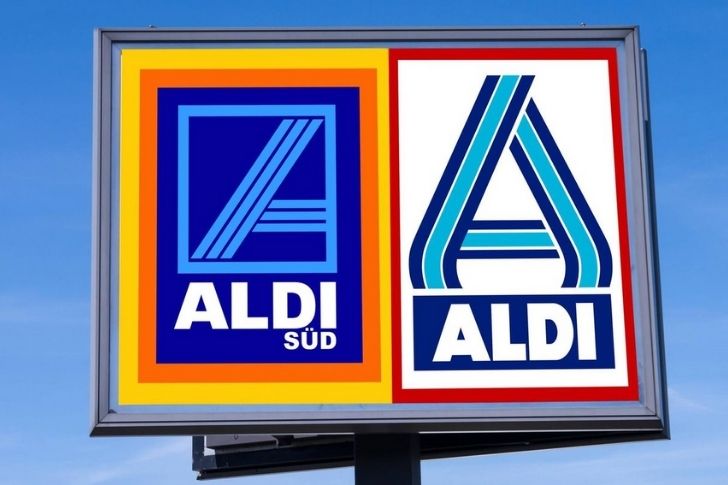 Son of Beate Heister, Peter Max Heister has assumed a seat in the advisory board of Aldi. The two German family-owned supermarkets, Aldi Süd and Aldi Nord are Germany's largest supermarket chain. Aldi Süd, in particular, has revenues of $91.9 billion, with recent investments in the U.S. market.
Peter is a grandson of Karl and Theo Albrecht, who founded Aldi in 1946. Peter has been active as a member of the company's advisory board. While Peter's actual net worth is unknown, what is certain is that the children of Karl Albrecht have a combined net worth of $39.4 billion, of which Peter is to inherit a share of the wealth. Information about the Heister and Albrecht family is minimal due to their decision to stay away from the limelight.
Crown Prince Mohammed bin Salman | Son of King Salman – Kingdom of Saudi Arabia
Net worth: $5 billion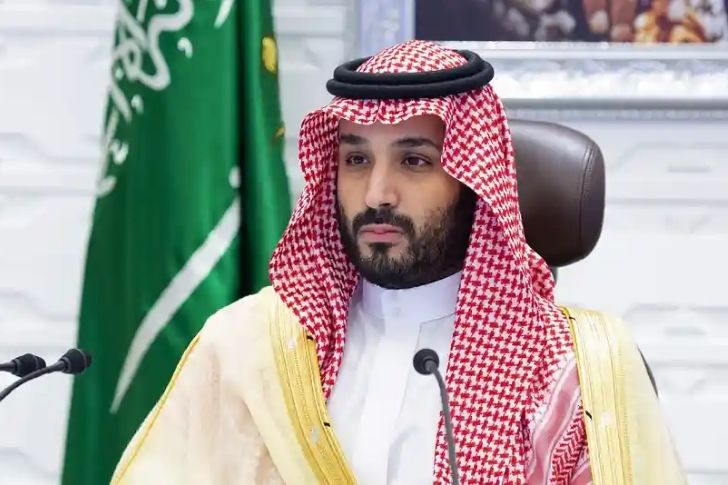 Crown Prince Mohammed bin Salman bin Abdulaziz Al Saud is the successor of the Kingdom of Saudi Arabia. He holds the second most important position in the country. He was appointed as Crown Prince in June of 2017 after his father, King Salman bin Abdulaziz Al Saud, removed the existing heir, Muhammad bin Nayef from his throne. The Saudi Arabian ruling royal family has an estimated whopping net worth of $1.4 trillion. The Crown Prince himself has a running net worth of a staggering $5 billion from family fortunes and the oil company Saudi Aramco.
With this much money on his arsenal, the Crown Prince can choose whatever investments he wants to make. In 2017, an anonymous bidder paid a record-breaking $450.3 million for a Leonardo da Vinci painting named Salvator Mundi. It was later found out that the buyer was the Crown Prince himself via a proxy bidder.
Nora Bint Mohammed Bin Salman Al Saud | Daughter of Mohammed bin Abdullah – Royal Family
Net worth: $100 billion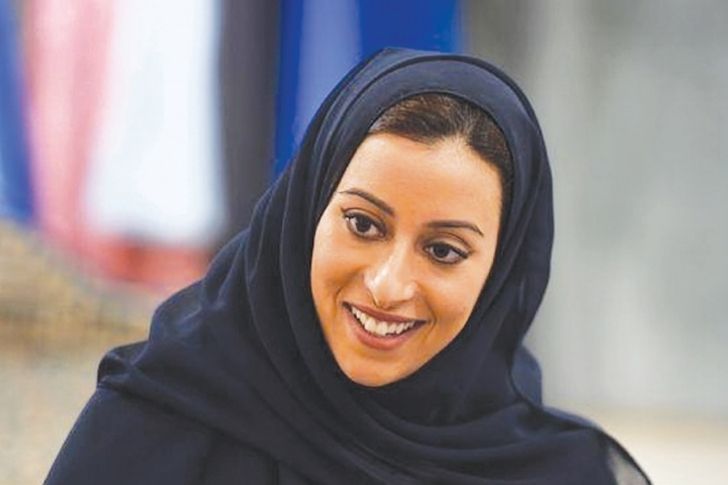 Noura bint Mohammed Al Saud is among the revolutionary women of the Kingdom of Saudi Arabia. Not only is she a member of Saudi Arabia's royal family, House of Saud, but she is a successful businesswoman as well. In 2016, after completing her apprenticeship at Place Vendôme workshop, she poured investments on launching her own brand Nuun Jewels, a jewelry company located in Paris. Before founding her own company, Noura has designed several high-class jewelry for private clients.
Her royal blood comes from both parents. Her father, Mohammed bin Abdullah Al Saud was the former chairman of Al Faisaliah Group. On the other hand, her mother is the daughter of the fourth King of Saudi Arabia, King Khalid Abdulaziz Al Saud. Noura has a Bachelor's degree in English literature from King Saud University. She is married to architectural engineer Faisal Al Shawaf.
Beatrice Oeri | Daughter of Vera Hoffman – Roche Holding AG
Net worth: $1.3 billion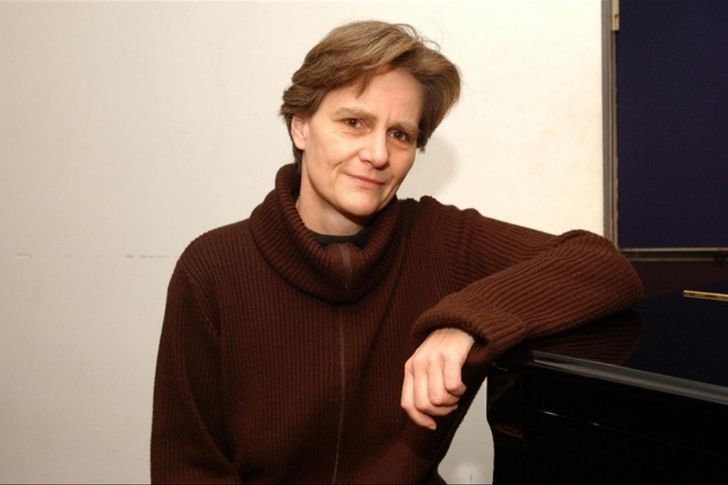 Beatrice Oeri is among the fourth generation of Switzerland's wealthiest family, the Hoffmann-Oeri family. Their estimated net worth altogether is at a staggering $25.1 billion. The family's source of fortune is Roche Holding AG. It is a pharmaceutical manufacturing company that was established in 1896 by its founder, Fritz Hoffman-La Roche. The company has a running market value of $297.4 billion, according to Forbes.
Despite the tremendous wealth and high status that her family name bears, Beatrice has chosen to live a life of modesty away from the public eye like the rest of her family. In 2009, Beatrice decided to sell her stake to the shareholder pool. She now reportedly manages a jazz bar in Basel City, Switzerland, called The Bird's Eye Jazz Club. She showed her support for the music industry by helping in the construction of a jazz campus in Kleinbasel.
Alexandre Mulliez |Grandson of Gérard Mulliez – Auchan
Net worth: $37.5 billion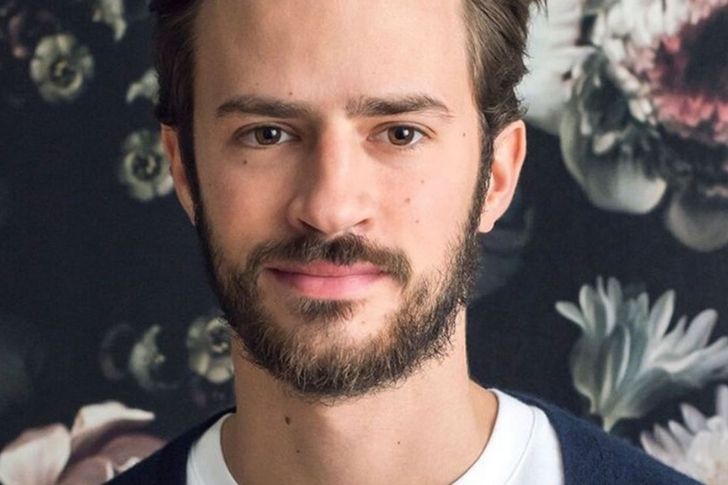 Alexandre Mulliez is the eldest grandson of the French businessman, Gérard Mulliez. He was born and raised to take the reins of the family business. The senior Mulliez established his first Auchan department store in the year 1961, and from there, you can say that the rest is history. From a single store in France, Auchan went on to conquer various corners of the world and put-up operations in countries such as Italy, Spain, Poland, Hungary, and China, to name a few. Alexandre has been an active member of the family company since 2006.
Alexandre founded an advertising agency named Ores, located in New York and Shanghai. He later took over the Innovation and Marketing Director position of Auchan to take operational tasks in the company. By 2021, he acquired the position of Vice President of Auchan in France.
Hugo Mulliez | Grandson of Gérard Mulliez – Auchan
Net worth: $37.5 billion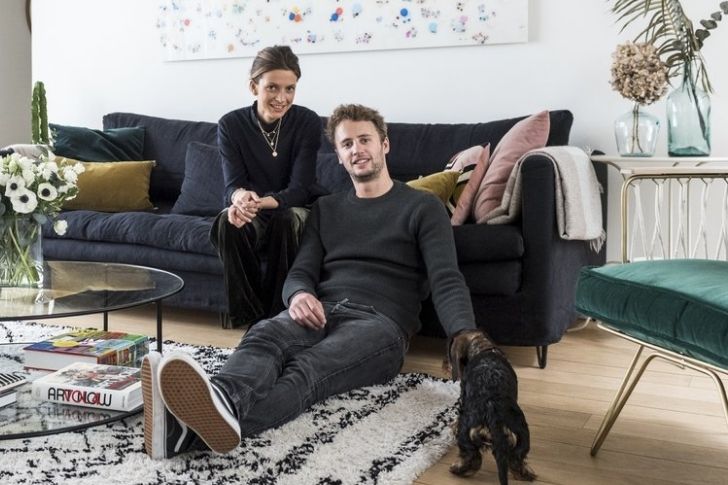 Hugo Mulliez comes from a wealthy French family. His grandfather, Gérard Mulliez, allocated investments and founded the supermarket Auchan in 1961. For those of you who are not familiar with the name, Auchan is the counterpart of America's Walmart in France. It has franchises all over the world, including countries like Hungary, Italy, and Spain, among others. It is one of Europe's biggest supermarket chains. Hugo is the son of Anne-Sophie Watine and Arnaud Mulliez, the former Chief Executive of Auchan France.
Hugo was born in northern France in the city of Lille together with his siblings Alexandre and Margaux. The Auchan heir met his now-wife Jessica in middle school. They grew up together and ended up studying business together as well. They have been together since 2010 and tied the knot in 2016. Hugo founded Artsper, an online platform for contemporary art sales.
Margaux Mulliez | Granddaughter of Gérard Mulliez – Auchan
Net worth: $37.5 billion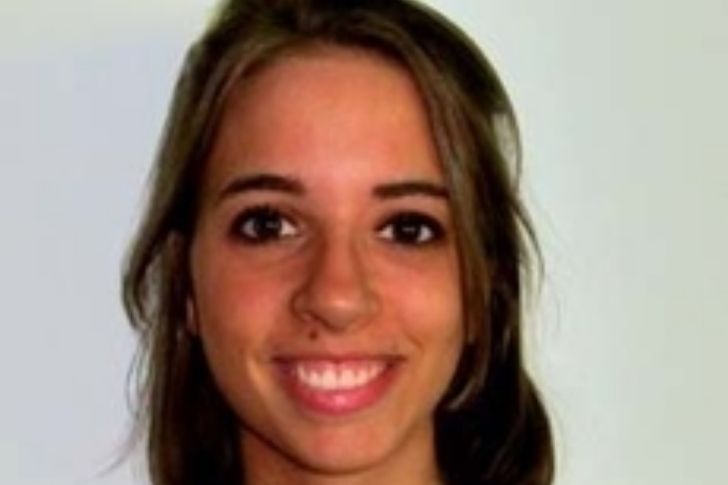 Margaux Mulliez is among the three children of former Auchan France Chief Executive Arnaud Mulliez and his wife, Anne-Sophie Watine. She has two older brothers named Alexandre and Hugo. Alexandre took a huge role in the family company when he became Vice President of Auchan in France. Margaux comes from a long line of the business-minded family. Her grandfather Gérard Mulliez poured investments on his supermarket Auchan in the year 1961.
It turned out to be one of Europe's biggest supermarket chains to date. The supermarket chain has franchises all over the world, including countries like China, Spain, Italy, and Poland, to name a few. Not much is known about Margaux's personal life as she seems to be keeping it on the down-low. But her family name definitely screams of wealth and fortune.
ames Cargill II | Great-Grandson of William Wallace Cargill – Cargill
Net worth: $49 billion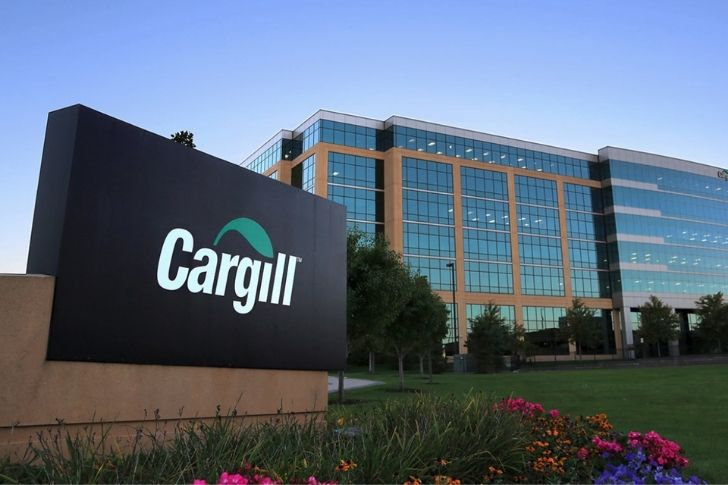 James Cargill II comes from a wealthy line of family in America. His great-grandfather, William Wallace Cargill, founded the multi-industry company of Cargill back in the year 1865. The family company is the United States of America's largest privately held corporation. Their major focus of business is purchasing, trading, and distributing agricultural merchandise and supplies. Despite being a conglomerate, the company is still considered a family-owned business.
The heirs of William Cargill own over ninety percent of shares in the company. James is among the nine billionaire heirs to the Cargill fortune along with other relatives. The Cargill heir has two siblings, a brother named Austen and a sister, Marianne. He is married and has two children. As of 2021, James has an estimated net worth of a whopping $3 billion. One can only imagine the investments and insurance policies that he can afford to pay.
Austen Cargill II | Great-Grandson of William Wallace Cargill – Cargill
Net worth: $49 billion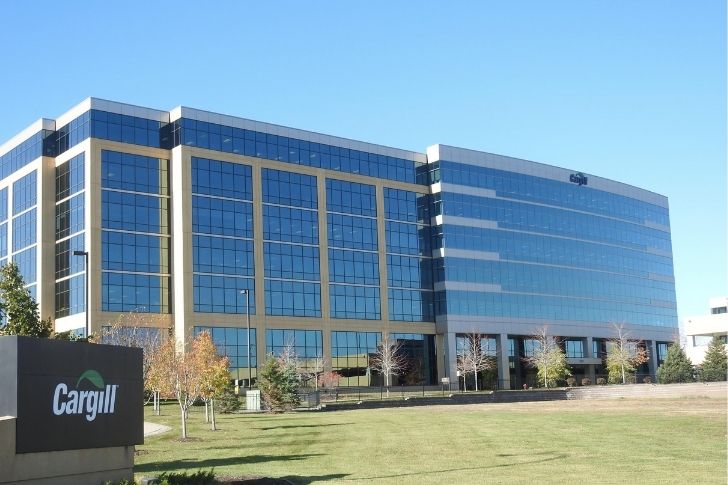 One of the nine billionaire heirs to Cargill, Austen Cargill II, who has a net worth of $2.8 billion, served as a vice president of the family business, Cargill Inc. until he retired in 2001. Cargill Inc. was founded by his great-grandfather, William W. Cargill, as a single grain warehouse in Conover, Iowa, in 1865. Cargill Inc. had revenue of $115 billion in the year to May 2020 and paid $11 billion of dividends to stockholders in the same period. In November 2020, the Minnetonka-based agribusiness announced a significant investment in the Seventure Partners and a $25 million investment in BioGaia, a Swedish company making probiotic ingredients for baby products.
Before he was an executive of the Cargill business, Austen earned his Ph.D. in Oregon State University and worked as a marine biologist for the company. In 2001, he bought the North Ranch in Paradise Valley, Montana, formerly owned by the Church Universal and Triumphant. Austen, divorced and a father of two children, is currently residing in Livingston, Montana, although he does ruffed grouse hunting in South Dakota.
Marianne Liebmann | Great-Granddaughter of William Wallace Cargill – Cargill
Net worth: $49 billion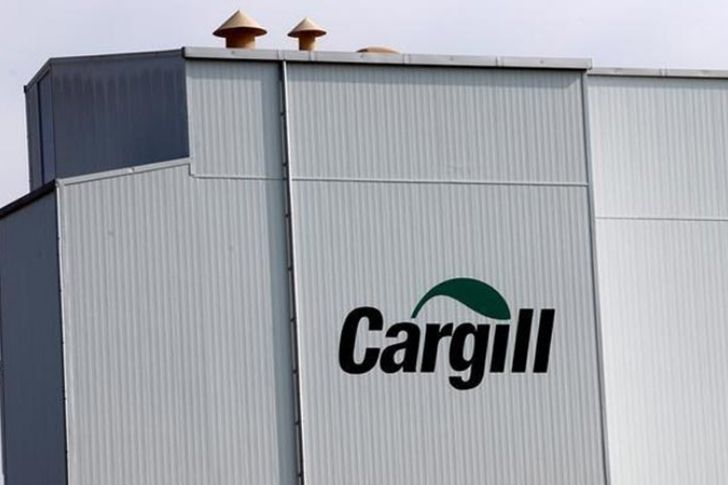 One of the remaining heirs to the Cargill fortune, American florist Marianne Liebmann is the great-granddaughter of William W. Cargill, the founder of Cargill, and the sister of Austen Cargill II and James Cargill II. Cargill, the largest privately owned corporation in the United States, is an American privately held global food corporation based in Minnetonka, Minnesota, with 155,000 professionals in 70 countries. As of January 2020, Cargill's investments in cultured protein include 2017 and 2020 investments in Memphis Meats, and in 2019, the company also invested in Aleph Farms.
Marianne is one of the wealthiest people in Montana, with a net worth of $2.8 billion. She received her bachelor's degree from Montana State University-Bozeman. She is married and has two children. The Cargill-MacMillan family collects an estimated 18 percent of net profits as dividends every year and still owns roughly 90 percent of Cargill. The company reached $114 billion in 2019 sales across agriculture, food, industrial and financial divisions.
Susanne Hanna Ursula Klatten | johanna Quandt
Net worth: $27.2 billion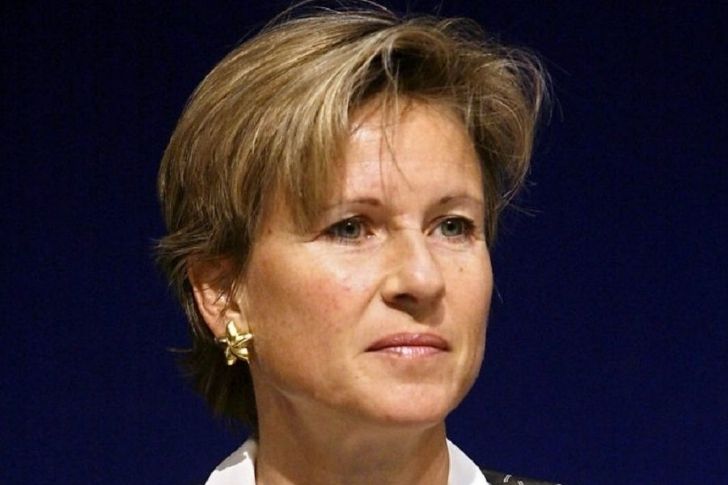 German businesswoman Susanne Hanna Ursula Klatten, who has a net worth of $27.2 billion, is the daughter of Johanna Quandt, the third wife of legendary industrialist Herbert Quandt. Herbert helped Bayerische Motoren Werke (BMW) in becoming one of the world's largest manufacturers of luxury vehicles. Klatten owns 19.2 percent of BMW and is known as the wealthiest woman in Germany and one of the richest people globally. Her brother, Stefan Quandt, owns 23.7 percent. Apart from the BMW, the Quandt family also has different family office investment vehicles, the HQ Trust.
Klatten married Jan Klatten in 1990. She's currently residing in Munich with her husband and children. Klatten, an economist with an M.B.A., helped transform her grandfather's Altana AG into a world-class pharmaceutical/specialty chemical corporation. She is also the deputy chairman and sole owner of Altana, which pulls in more than $2.5 billion in annual sales. Klatten is investing through the SKion GmbH, a company that invests in companies with revenues between €0.3-2.5 billion, mainly in services, renewables, industry, MedTech, optics, and diagnostics companies.
Georg Schaeffler | son of Maria-Elisabeth Schaeffler
Net worth: $14.5 billion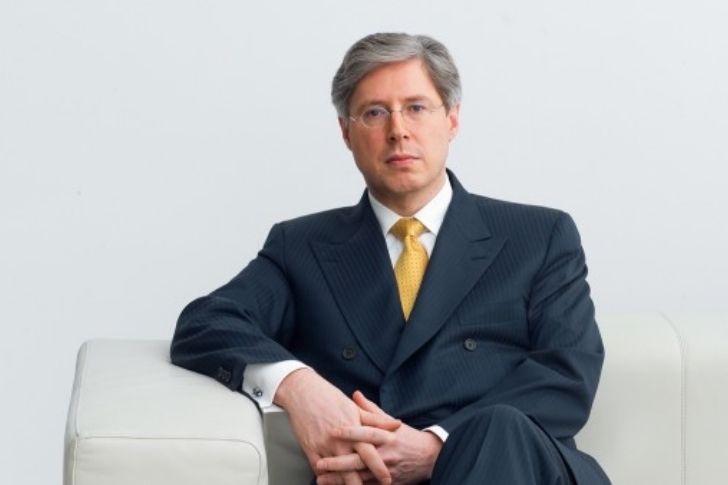 German billionaire businessman Georg Schaeffler, together with his mother, Maria-Elisabeth, owns the Schaeffler Group, a leading global supplier to the automotive and industrial sectors and one of the world's largest producers of ball bearings and machine components. The Schaeffler Group placed investment-grade bonds in the capital markets in March 2020 for the first time. The transaction has a total volume of EUR 2.2 billion. The new investment-grade bonds were issued by Schaeffler Group under its debt issuance program.
In 2009, Georg, who holds a degree from the University of St. Gallen in Switzerland, inherited the fortune of his father, Wilhelm, who died in 1996. Wilhelm founded the Schaeffler Group with his brother in 1946. Georg used to practice business law at Dallas University. He has a net worth of $14.5 billion and had first appeared on the Forbes list in 2003.
Lee Ka-kit and Lee Ka-shing
Net worth: $30.4 billion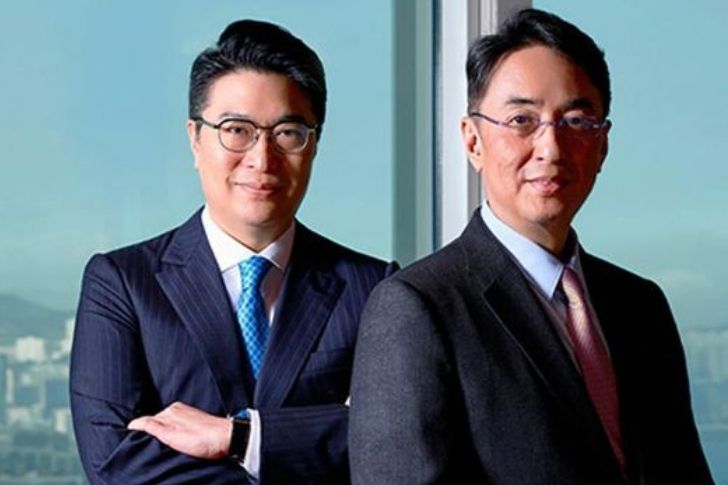 Peter Lee Ka-kit and Martin Lee Ka-shing became the joint chairmen of Henderson Land Development after their father, Lee Shau Kee, announced his retirement in May 2019. Lee Shau Kee co-founded the Sun Hung Kai with Kwok Tak-Seng, the late father of Hong Kong's billionaire Kwok brothers. In 1976, Lee started Henderson Land, the flagship company behind the family's $30.4 billion fortune. Lee, a philanthropist and was once ranked fourth on Forbes' global rich list, also donated more than $400 billion toward education for years. He is also known as Hong Kong's richest man.
Before the succession, Peter worked in Henderson in 1985 while Martin joined in 1993. Both of them became vice-chairmen of the company, Peter in 1993 and Martin in 2005. The Lee family controls five other listed companies that span sectors and has several private investments, and most of them are in mainland China. Henderson Land Development has about 6.4 million square feet of completed investment properties in mainland China, with the bulk in Beijing, Guangzhou, and Shanghai.
Laurent Dassault | son of Serge Dassault
Net worth: $7.7 billion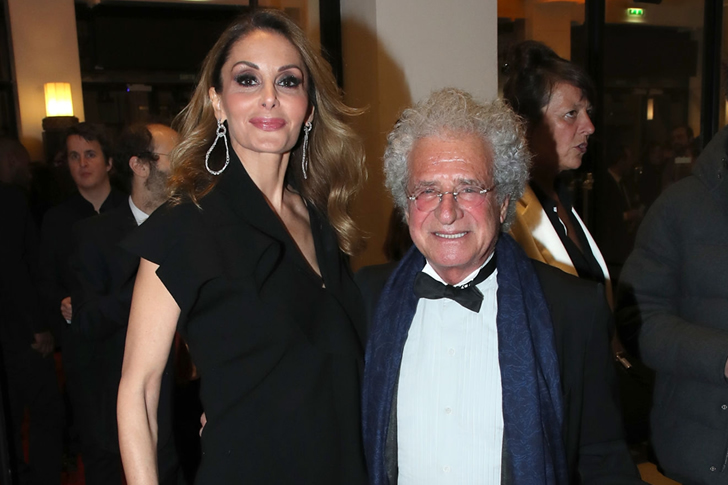 One of Serge Dassault's four children, Laurent Dassault, inherited his father's wealth in May 2018. Laurent holds a business law degree from Paris II-Assas University and trained with the French Air Force after college. In 1991, he joined Dassault Groupe, the family's aerospace and software conglomerate, after 13 years in banking. Laurent, who has a net worth of $7.7 billion, is very involved in charitable and humanitarian organizations and is the president of One Drop France, Guy Laliberté's charity.
His hobbies include creating, building, and innovating as well as collecting art. He has notable investments in Mirakl, Another Brain, Geosatis, and Carré d'Artistes. Laurent's grandfather, Marcel, founded Dassault Aviation, a French aerospace company with proven dual expertise as a manufacturer of both military aircraft and business jets. The Dassault family also owns the daily newspaper Le Figaro as well as a private aeronautic company and vineyards.
Olivia Wilde | Daughter of Andrew and Leslie Cockburn – Journalists
Net Worth: $20 Million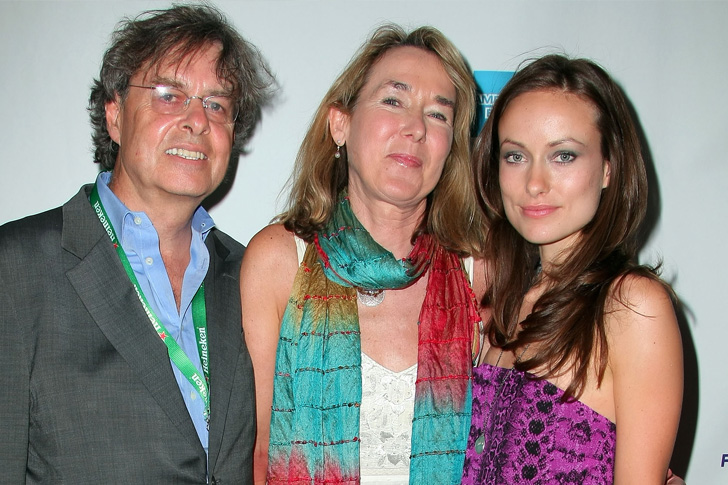 A known television legend, American actress, and filmmaker Olivia Wilde is the heir to her father's fortune and has a net worth of $20 million. Olivia got her degree in acting at Gaiety School of Acting in Ireland. She enjoys listening to music, watching movies, and traveling. Olivia dated actor Jason Sudeikis in November 2011, and they got engaged in January 2013. They are the parents of two children, a son named Otis Alexander and a daughter Daisy Josephine.
Olivia's father, Andrew Cockburn, is a journalist and editor for Harper's Magazine, and her mother, Leslie Cockburn, is an award-winning journalist, author, and filmmaker. Booksmart director Olivia co-founded Conscious Commerce, an e-commerce platform that partners cutting-edge retailers with smaller-scale charities, with Barbara "Babs" Burchfield. Olivia and Barbara work with brands around the world such as Anthropologie, H&M, Global Citizen Festival, Birchbox, True Botanicals, and Lexus.
Dakota Johnson | Daughter of Don Johnson and Melanie Griffith – Actor and Actress
Net Worth: $14 Million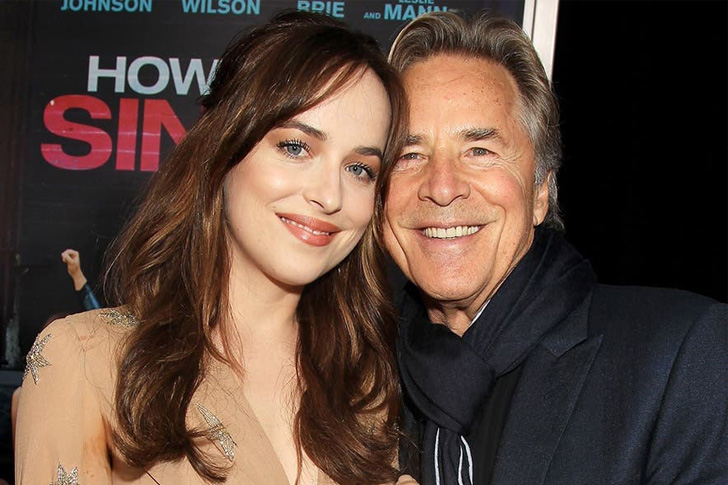 American actress and model Dakota Johnson spent her youth exposed to the acting industry, being the daughter of Hollywood megastars Don Johnson and Melanie Griffith. Dakota made her film debut in 1999's Crazy Alabama together with her mother. She now has a net worth of $14 million. She also appeared in the movies The Social Network, 21 Jump Street, Beastly, Need for Speed, and The Five-Year Engagement.
However, she got more recognition in her famous role as Anastasia Steele in the film adaptation Fifty Shades of Grey, which earned $570 million in the Global Box Office. Dakota, who was listed as one of the Top-Grossing Actors of 2015 in Forbes after she tied up a tidy half a billion dollars at the box office, invested in Maude on November 17, 2020. In fact, this investment is estimated at $2.2 million.
Nicole Richie | Daughter of Lionel Richie – Actor
Net Worth: $10 Million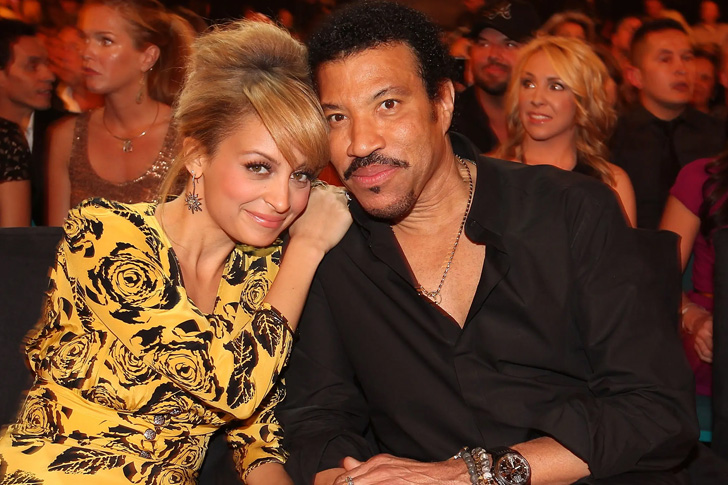 The American television personality, fashion designer, and actress Nicole Richie is no stranger to a luxurious lifestyle. She is the adopted daughter of the popular singer, songwriter, and producer Lionel Richie, who was known for his smooth and soulful love ballads of the 1970s and '80s. Lionel has been honored with several awards and nominations, including four Grammy Awards and an Academy Award.
Nicole was officially adopted by Lionel and his wife Brenda Harvey when she was nine years old. Nicole, who has a net worth of $10 million, rose to fame alongside her best friend and fellow heiress Paris Hilton when they appeared in the reality series The Simple Life, which ran for five seasons. However, her first film credit was in Kids in America," and since then, she has starred in television shows such as Six Feet Under, American Dreams, Eve, and Chuck. She also published her first book in 2005. The Truth About Diamonds is a fiction that also contained elements of her own life. Nicole got married to Joel Madden in December 2020, and they have two children.
85Brooke Shields | Daughter of Frank Shields
Net worth: $25 million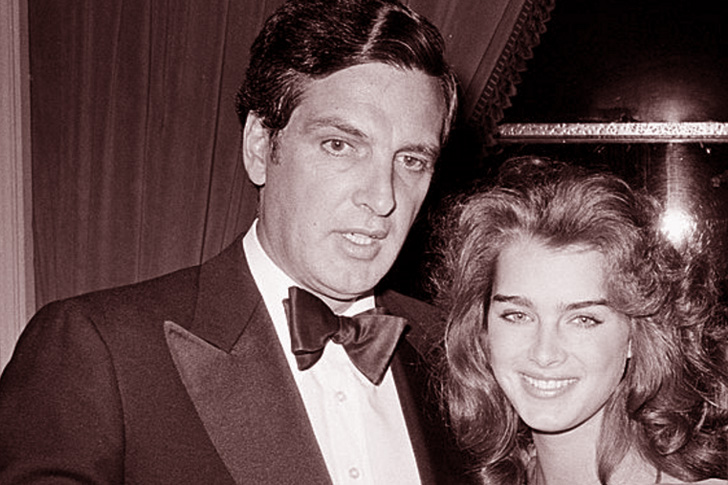 Renowned actress and former childhood model Brooke Shields started her career, performing in an Ivory Soap commercial when she was only 11 months old. She is the daughter of the model and actress Teri Shields and successful businessman, Frank Shields. Brooke, inheriting both her mother's talent and father's large fortune, became a top model and actress during her early teens, working for Calvin Klein and playing roles in feature films such as Louis Malle's Pretty Baby and The Blue Lagoon.
Brooke suspended her career as a model in 1983 to attend Princeton University, where she got her bachelor's degree in Romance Languages. Brooke, who has a net worth of $25 million, returned to acting around 1996. In 2020, she became the spokesperson for Life Happens, a nonprofit dedicated to educating consumers about the importance of life insurance.
Armie Hammer | grandson of Arman Hammer
Net worth: $16 million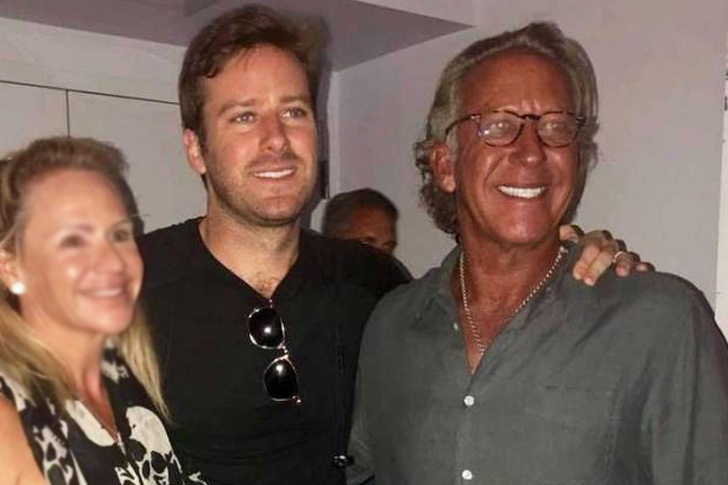 Starred in Oscar-nominated movies such as Call Me By Your Name and The Social Network, Armie Hammer has a net worth of $16 million. However, even before he started his career in Hollywood, Armie's net worth was already multi-millions due to his family's oil business, Occidental Petroleum, founded by his grandfather Armand Hammer. Occidental Petroleum is one of America's largest energy and gas corporations. Armand, whose worth at the time was $800 million, made an investment of $100,000 in Occidental Petroleum when he considered retiring in the 1950s. Armand became a legend in the modern business world due to the success of his oil business.
Armie first became famous after he portrayed the identical twins Tyler and Cameron Winklevoss in David Fincher's movie The Social Network. However, his first acting role was in an episode on the Emmy-winning FOX sitcom Arrested Development as Student #2. Other films he starred in are Billy: The Early Years as televangelist Billy Graham, Mirror Mirror, The Lone Ranger, J. Edgar, and The Man from U.N.C.L.E.
Paris Hilton | Granddaughter of Barron Hilton
Net worth: $300 million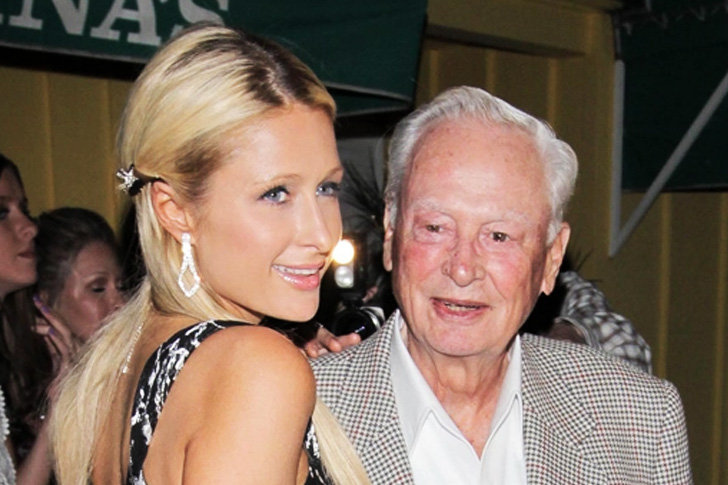 Born into a life of privilege, American socialite, and one of the most world-renowned heiresses, Paris Hilton has a net worth of $300 million. She is the great grand-daughter of Conrad Hilton, the founder of Hilton Hotels. Barron, Paris' grandfather, adjusted the terms of his will to leave 97 percent of his $4.5 billion fortune to charity, but she still inherited millions.
Paris managed to build an empire of her own. She put up retail stores around the world that sell Paris-branded clothing, perfumes, among others. She also has endorsed 17 fragrances that have generated over $2 billion in gross revenue. Paris launched a successful career as a DJ and laid claim to the Azure Paris Hilton Beach Club in the Philippines. In 2019 and 2020, she made investments in Good Catch Foods and The Glam App, respectively.
Anderson Cooper | son of Gloria Vanderbilt
Net worth $200 million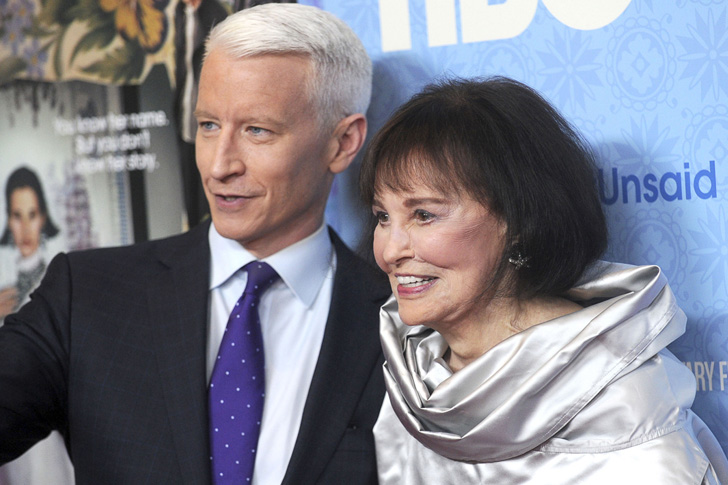 Born into a prominent New York City family, Anderson Cooper, who has a net worth of $200 million, is the son of the heiress Gloria Vanderbilt and writer Wyatt Emory Cooper. He's the heir to one of the largest fortunes in America, that of railroad baron Cornelius Vanderbilt, the great-great-great-grandfather of Gloria. Anderson reportedly inherited an estimated $200 million estate.
Anderson, who got his degree in political science from Yale University, became a reporter in 1994 for American Broadcasting Company (ABC) and shifted to hosting ABC's prime-time reality television show The Mole in 2000. He returned as a reporter for CNN and became the anchor of his program Anderson Cooper 360° in 2003. Anderson won several awards for his coverage of various issues and events. These awards include the Emmy Award in 1997, Peabody Award in 2005, National Headliner Award in 2005, two Emmys in 2011, and GLAAD Media Award in 2013.
Aerin Lauder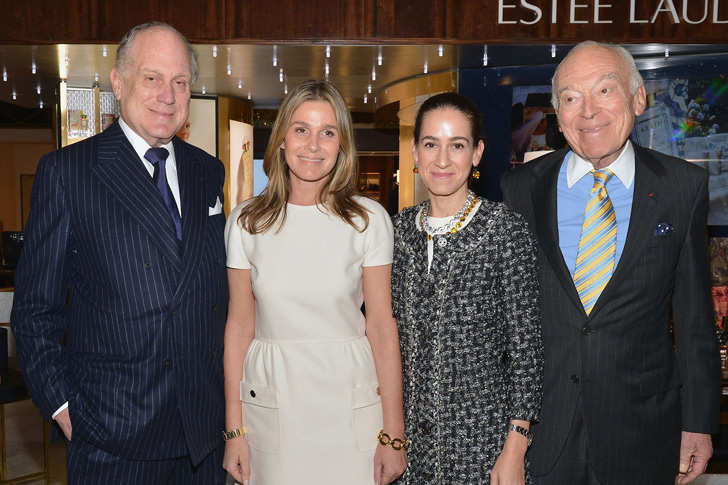 Granddaughter of Joseph and Estée Lauder, co-founders of the famous cosmetics brand Estée Lauder, Aerin Lauder has a net worth of $3.8 billion. She is also the eldest daughter of billionaire Ronald Lauder. Aerin gained a bachelor's degree from the University of Pennsylvania and has worked in the Estée Lauder since 1992. She is the style and image director and board member of the cosmetic firm from 2004 to 2016.
To celebrate her interest in art, travel, fashion, and design, Aerin founded the luxury lifestyle brand AERIN Beauty in 2012, which sells fashion items, beauty accessories, and home decor in 40 countries. She also launched a hotel amenity line in August 2019 that features bath and body products. Aerin is married to an American private equity financier Eric Louis Zinterhofer.
Balthazar Getty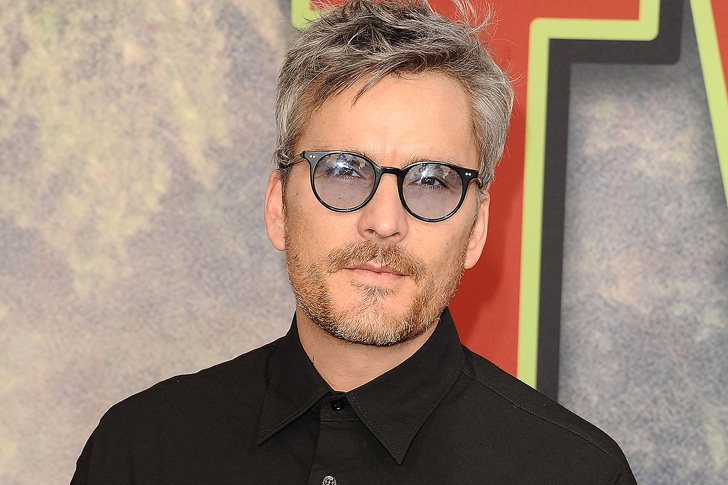 Despite inheriting the fortune of oil tycoon Jean Paul Getty, who was considered the richest man in the world in the 1960s, Balthazar Getty spent most of his life trying to hide his ties to the Getty dynasty, a family famous for their tragedies as well as their wealth. In 2015, Forbes listed the Getty family as the 56th richest family in America. While the family is heavily involved in the petroleum industry, they also have several businesses such as the Getty Investments LLC in London, which was co-founded by Balthazar's uncle, Mark Getty, and Jonathan Kein.
Balthazar made his acting debut when he was 14 years old in 1989 in Showtime's anthology horror television series Nightmare Classics. To this day, he is best known for his role in the series Charmed. The now 46-year-old actor has a net worth of $200 million. Aside from acting, he is also a musician and is a member of the indie rock band Ringside and rap duo The Wow. He also enjoys riding motorcycles. Since 2000, he has been married to Rosetta Millington, with whom he has four children.
Billie Lourd | Daughter of Bryan Lourd and Carrie Fisher – Hollywood Legends
Net Worth: $20 Million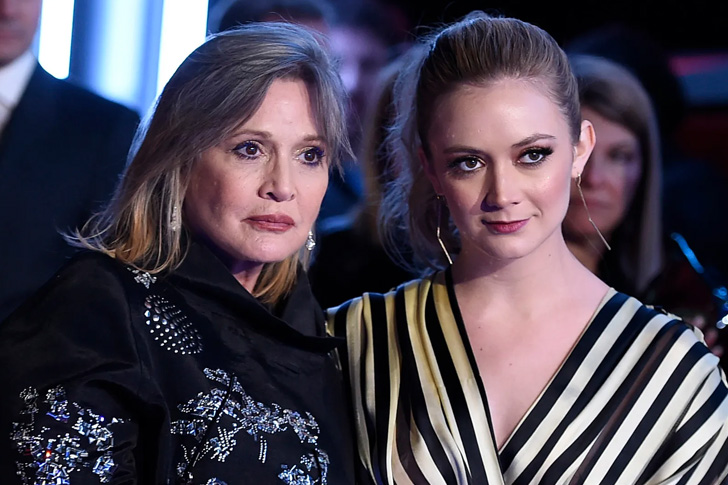 Bryan Lourd is hailed as one of the biggest talent agents in Hollywood. Carrie Fisher, on the other hand, was one of the timeless beauties and talents in the industry. She was also the daughter of another Hollywood legend, Debbie Reynolds. With parents as big as these two, Billie Lourd had her whole life ahead of her in the spotlight. She carried her family's legacy into the entertainment industry as she starred in Scream Queens, Booksmart, and American Horror Story.
On top of this, she was also in the Star Wars trilogy just like her mother, who played Princess Leia. It is not surprising that she followed in the footsteps of her parents. Just like them, she is also incredibly beautiful and talented. It just runs in the blood! As she is also trying to make a name for herself, her money management skills are also developing as she gets older.
Carly Simon | Daughter of Richard L. Simon – Simon & Schuster
Net Worth: $65 Million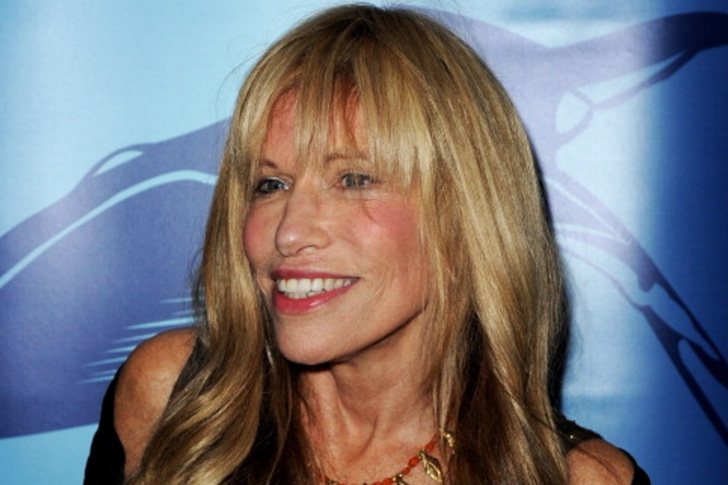 Richard L. Simon is one of the co-founders of the famous publishing company Simon & Schuster. With an entire book company as his investment, he sure secured the future of his daughter. Carly Simon is popularly known as a singer, musician and songwriter. Her most popular song You're So Vain, which was released in 1972, was included in Billboard's Hot 100's All Time Top 100 Songs. She is also a known songwriter as she was recognized as one of the artists in the Songwriters Hall of Fame.
On top of this, she has received multiple nominations at the Grammy Awards. Finally, she also made history by being the first artist to have won a Grammy, a Golden Globe and an Oscar for a single song at the same time. She hasn't fallen too far from her father's industry, though, as she is also a children's book author.
Edward Norton | Grandson of James Rouse – The Rouse Company and Enterprise Community Partners
Net Worth: $80 Million
James Rouse was a huge name back in the 1930s. He was a known urban planner and a real estate developer. He was one of the co-founders of the Enterprise Community Partners and the founder of the Rouse Company. On top of this, he was also a popular philanthropist and activist during his time. His daughter Lydia and her husband, an environmental lawyer, had Edward Norton, who later grew up to be a famous actor and filmmaker.
Edward might have a great resume in the film industry, but even before he landed his first role, he was already rich because of his lineage. As a Hollywood icon, he is known for his performances in Fight Club and American History X. He also won both a Golden Globe and an Academy Award for his performance in his film debut Primal Fear.
Chevy Chase | Son of Cathalene Parker – The Crane Company
Net Worth: $50 Million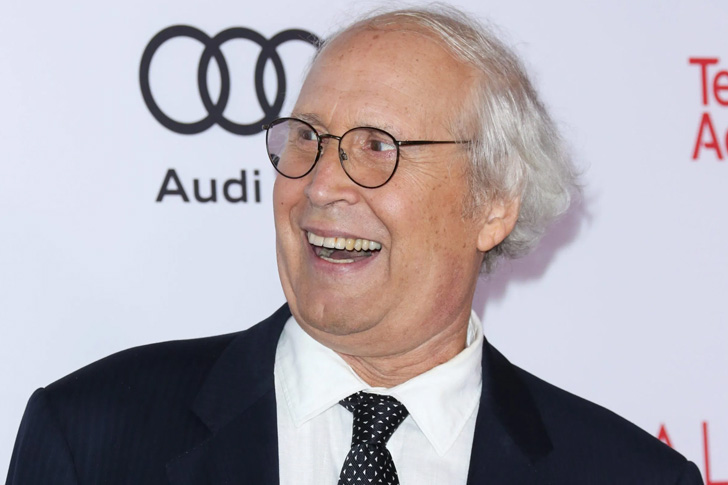 Edward Chase and Cathalene Parker are the parents of the famous comedian, writer, and actor Chevy Chase. Chathalene is the step-daughter of Cornelius Vanderbilt Crane, the heir of the Crane Company. As she was also the heiress to the established industrial conglomerate, her son naturally got some of the wealth as well. Chevy was born Cornelius Crane Chase, after his grandfather. His family was one of the wealthy clans in New York.
Though he was born into a family with a high credit score, he chose to become a star and went down the path to Hollywood. He was indeed successful because he was cast as one of the original members of Saturday Night Live. After he departed Saturday Night Live, he starred in films like Tunnel Vision, Oh! Heavenly Dog, Foul Play, and Caddyshack. He is also famous for his line, "I'm Chevy Chase, and you're not".
Julia Louis-Dreyfus | Daughter of Gerard Louis-Dreyfus – Louis Dreyfus Energy Services
Net Worth: $200 Million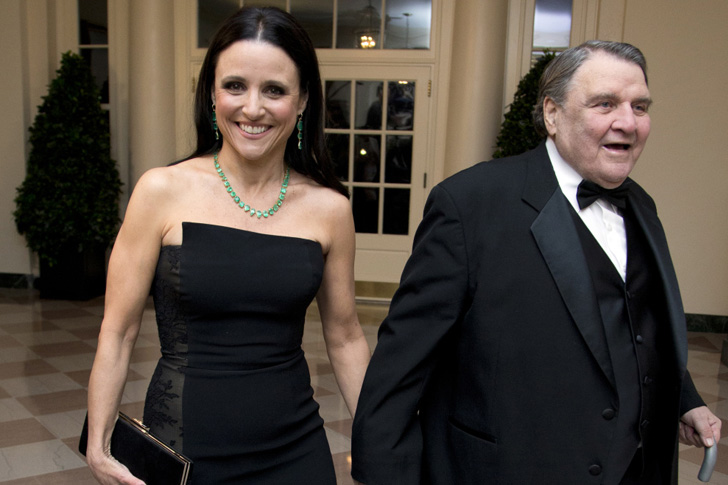 Gerard Louis-Dreyfus was the chairman of Louis Dreyfus Energy Services, a global company. At the time of his passing, he was worth an estimated value of $3.4 billion. His daughter Julia Louis-Dreyfus is a comedian and actress, on top of being his heiress. Apparently, though she was coming from a very well-off family, Julia had other plans for her future. She did quite well for herself in Hollywood. She is most known for her roles on Seinfeld and Veep.
A multi-awarded performer, Julia takes credit for having the most number of awards in the history of TV. She has so many Screen Actors Guild Awards and Primetime Emmy Awards under her belt, which is a testament to her skills. Most of them were for acting but three of her Emmys were for producing. She is surely making her father proud.
Kate Hudson | Daughter of Goldie Hawn – Hollywood Legends
Net Worth: $80 Million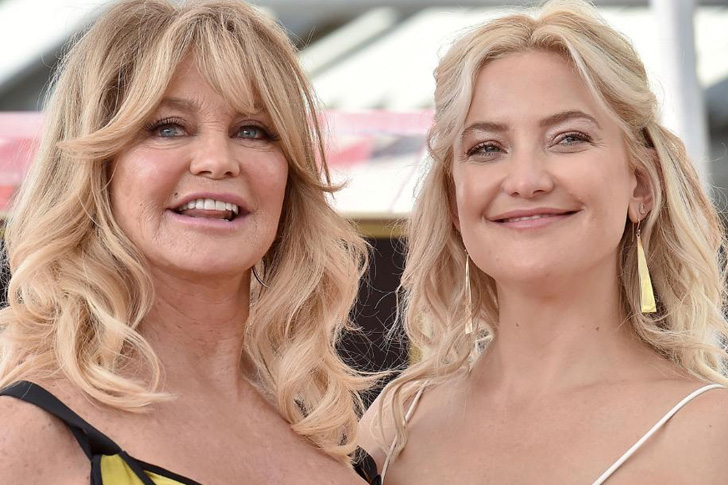 Goldie Hawn has been hailed as one of the biggest names in the industry. She was once married to Bill Hudson, with whom she had her daughter, the multi-awarded actress Kate Hudson. Soon, they broke up and she got into a relationship Kurt Russell. After being raised by certified Hollywood A-listers Goldie and Kurt, Kate unsurprisingly grew up to be a movie star herself. She is most known for her performances in Almost Famous, Fool's Gold, How to Lose a Guy in 10 Days, and Bride Wars.
She may have a legacy ahead of her but she rose up to the challenge and became her own person. Just like her mother, Kate has been nominated in the Oscars and a winner in the Golden Globes. With all her accomplishments, she decided to put investment money on putting up her very own fashion line called Fabletics.
Scarlett Johansson | Daughter of Karsten Olaf Johansson – Architect
Net Worth: $165 Million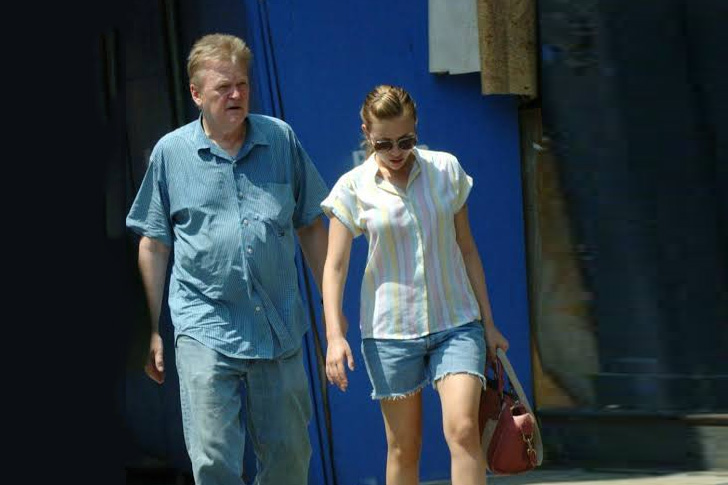 Movie star Scarlett Johansson gets credit for being one of the highest-paid actresses all over the globe according to CNW. As a professional, she really knows just how much she's worth. What most people don't know though, is that before she entered Hollywood, she already had a big fat bank account. Her parents, Danish architect Karsten Olaf Johansson and film producer Melanie Sloan, left her a big sum even before she jumpstarted her career.
In fact, it isn't just the money but also the citizenship. Did you know that Scarlett has dual citizenship? She is both a citizen of the U.S. and of Denmark, where her dad was from. Now, she has an estimated net worth of $165 million, and this isn't just from her family legacy. She also received crazy paychecks from her movies including Marriage Story and the Marvel Cinematic Universe films.
Kyra Sedgwick | Daughter of Henry Dwight Sedgwick V – Sedgwick Associates
Net Worth: $16 Million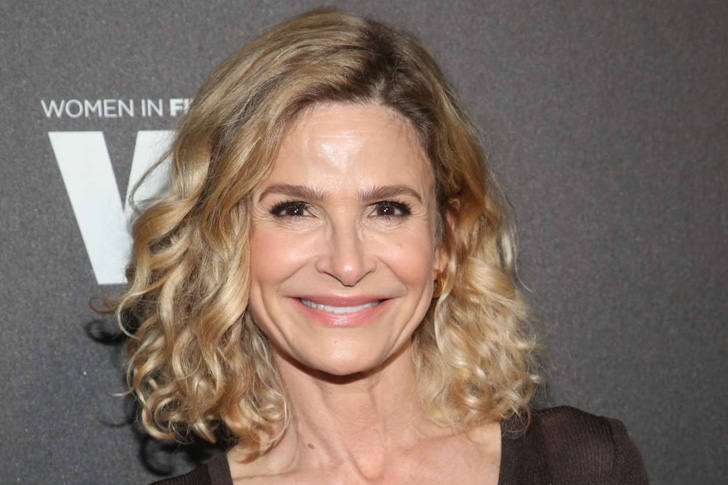 Henry Dwight Sedgwick V is a venture capitalist who made an astounding income back in the day. One of his children and heirs is actress, director, and producer Kyra Sedgwick. She is most known for playing the role of Brenda Leigh, a deputy chief in the TV drams The Closer. Her performance here received nominations at the Golden Globe Awards, the Emmy Awards and the SAG Awards.
She already had quite the fortune to start with thanks to her father's wealth, but when she became a hit in the entertainment industry, her bank account grew all the more. You would think that's about as lucky as she could get, but that's not all. Kyra is married to Hollywood icon Kevin Bacon, who is so famous that college kids made a game called Six Degrees of Kevin Bacon. They have been together for more than three decades and have built their family and their assets together. As a couple, they have a net worth of $45 million.
Jake Gyllenhaal | Son of Stephen Gyllenhaal – Hollywood Director
Net worth: $80 Million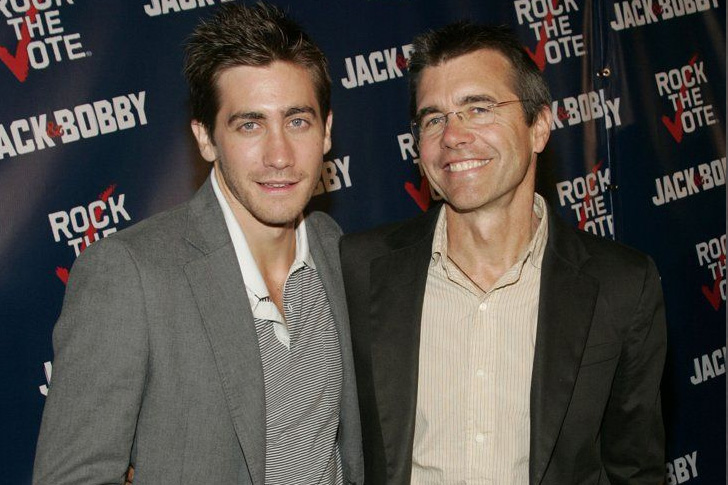 Director Stephen Gyllenhaal has been known for being one of the most prominent directors in Hollywood. He has a reputation that many look up to. It certainly follows that he has a huge fortune in his bank account, and this is passed on to his children with Naomi Foner, an Academy-nominated screenwriter. One of their celebrity kids is Jake Gyllenhaal. A true Hollywood baby, Jake has been following the footsteps of his dad in cinema. He was born in Los Angeles and went to Columbia University, but dropped out before he could finish his degree.
He started acting in 1991 when he was only a little boy. He first appeared in the film City Slickers and soon appeared in his father's movies like Homegrown and A Dangerous Woman. Since then, his career has not slowed down! He still appears in movies even until today and wows audiences with his performance.
Peter Buffett | Son to Warren Buffet – Berkshire Hathaway
Net Worth: $1 Billion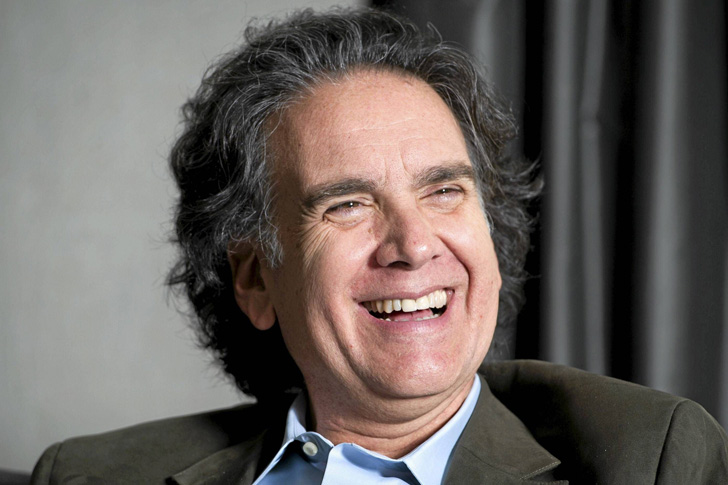 Peter Buffett is an American musician and author who's had a career that spans more than 30 years. His success in the entertainment industry has awarded him an Emmy; he is also a New York Times best-selling author. Apart from his own personal achievements, Peter is the youngest son of the business tycoon, Warren Buffett.
Warren is one of the most fortunate investment bankers in the world, and is the second richest person in the world. He is the Chairman and Chief Executive officer of Berkshire Hathaway, a holding company for a multitude of businesses. Right now, they own more than 60 companies, and Warren has a net worth of $83.1 billion. Peter's wealthy life does not come from his family's fortune but from his own hard work as a writer and a musician. He is truly a remarkable man — just like his dad.
Spike Jonze | Grandson of Joseph Spiegel – APM Management Consultants and Spiegel Catalog
Net Worth: $50 Million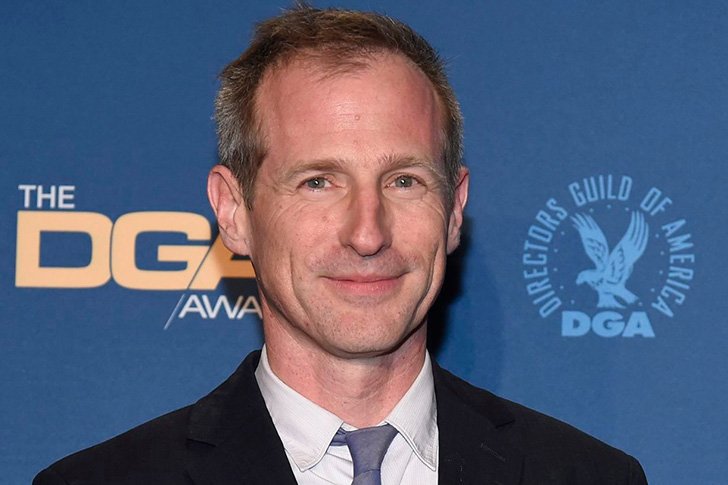 Joseph Spiegel was the founder of the catalog and marketing company called Spiegel back in 1865. His grandson is the award-winning filmmaker Spike Jonze. Born Adam Spiegel, Spike was born into a life of luxury. However, he chose to pursue cinema and directing after getting into photography when he was a teenager. His first break into Hollywood was when he directed music videos for artists such as Daft Punk.
Soon, he started making full-length films and winning awards for them. He directed Being John Malkovich and Her. The latter was given credit as his solo screenwriting debut. It was nominated for five awards and won three of them. His net worth is said to be around $50 million, which already includes the hefty sum that his grandfather left him and the income he has gotten from his prosperous filmmaking career.
Nicky Hilton | Richard Hilton – Hilton Hotels Corporation
Net Worth: $50 Million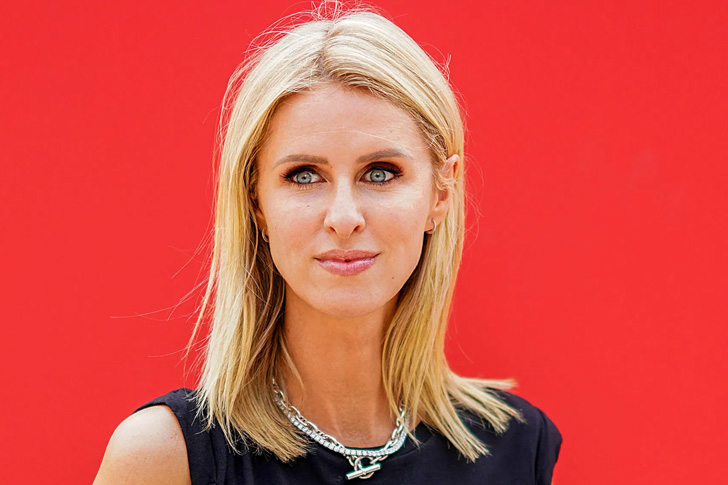 Richard Hilton is the owner and the former president of the Hilton Hotels Corporation. He is the father of socialites Paris and Nicky Hilton, who are also heiresses to the huge empire he created. Just like her famous sister, Nicky has a lot going on in her life other than being in line to get the family wealth. She is a model, a fashion designer and an entrepreneur. She was born in New York City and is now thriving in her own life. Her interests in fashion has really brought her a long way.
On top of this, she is also married to James Rothschild, the heir of the Rothschilds. Together, they must really do a lot of financial planning so their family could not only progress even more but also maintain their fortune. They started seeing each other in 2011 and now have two kids together.
Teresa Heinz Kerry | Wife of John Heinz – H.J. Heinz Company
Net Worth: $750 Million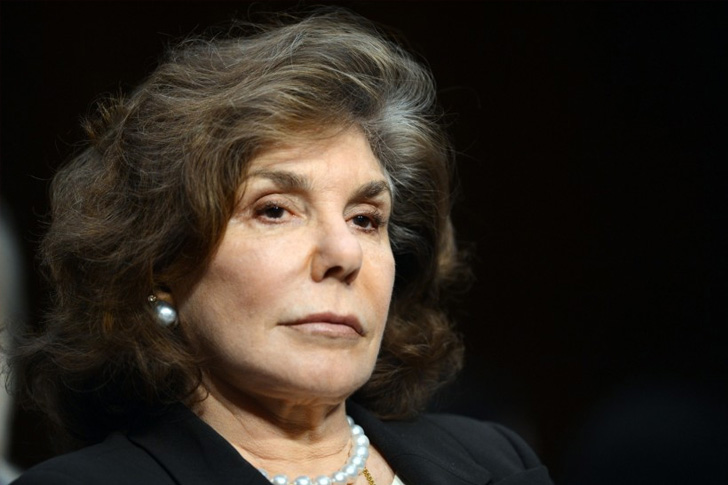 John Heinz was a businessman, politician, and the heir to the H.J. Heinz ketchup company, which he inherited from his grandfather, Henry John Heinz. When he passed away in 1991, his wife, Teresa Heinz Kerry became the heiress to his fortunes. They had three children together during their time together. Soon, their kids will inherit the great family fortunes as well. After John passed on, it became Teresa's responsibility to assume some of his positions.
She became the chair of Heinz Endowments and of The Heinz Family Philanthropies, which was co-founded together with the company Alliance of Healthy Home. Through this, Teresa was able to raise investment money to give to causes like children's health, societal issues, and environmental concerns. This heiress is probably one of the truest inspirations there is. With her whopping net worth of $750 million, she still makes it her lifelong duty to give back to others.
Amanda Hearst | Granddaughter of William Randolph Hearst – Hearst Communications
Net Worth: $100 Million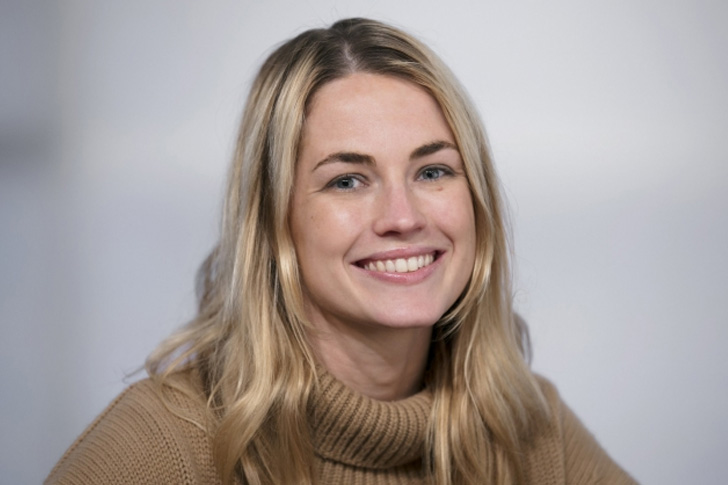 William Randolph Hearst was a very rich entrepreneur and politician who dabbled into the world of media. He has a huge newspaper publishing company and a mass media firm that includes a lot of countries all over the world. He has such a huge bank account that all of his kids and their kids will definitely get a sizable amount for their inheritance.
One of his grandchildren is Amanda Hearst, who is a socialite and a fashion model. Other than her skills in the modeling world, she is also a writer. In fact, she is the associate market editor for Marie Claire. With her money, she didn't just use her credit cards to buy all the clothes she could possibly have. She also put up Friends of Finn, an organization focused on animal rights. They work against the abuse of puppies.
Patty Hearst | Granddaughter of William Randolph Hearst – Hearst Communications
Net Worth: $50 Million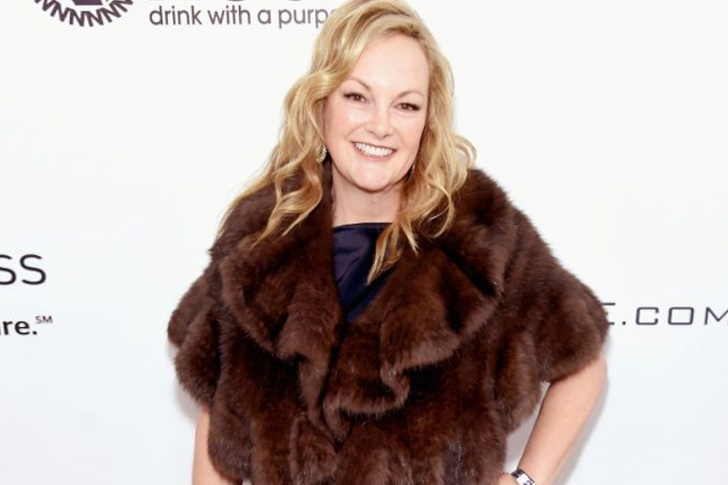 Another one of the heiresses of the huge media businessman, politician, and newspaper and mass media company owner William Randolph Hearst is Patty Hearst. A socialite just like the rest of the Hearsts, Patty is also an actress on top of being one of the inheritors of her grandfather's fortune. Other than being related to William, Patty also happens to be the great-granddaughter of George Hearst, a businessman and the former senator of California.
As such, she was born in California as well. She grew up there and took her degree in art history at the University of California Berkeley. She then chose to go into Hollywood to pursue acting and the entertainment world. She has appeared in several TV shows and films including Veronica Mars, A Dirty Shame, and Cry-Baby. Usually, her roles seem to resemble her family and their legacy.
Ronald Lauder | Son to Estée Lauder – Cosmetics company
Net Worth: $5.4 Billion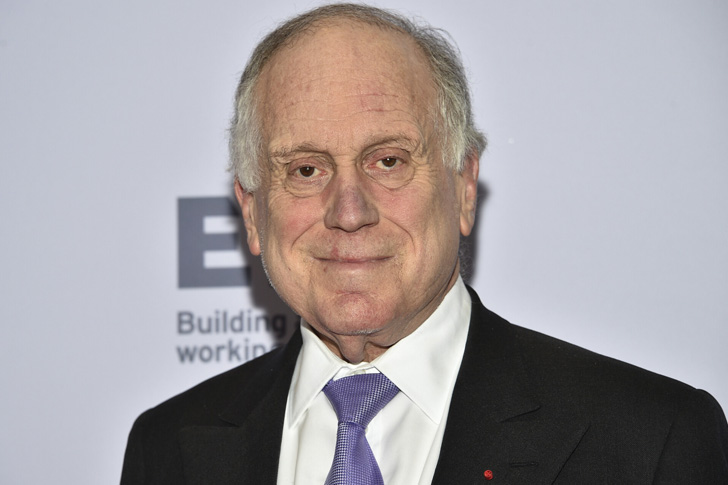 Ronald Steven Lauder is an American businessman who is the heir to the Estée Lauder cosmetics company founded by his own parents, Estée Lauder and Joseph Lauder, in the 40s. His mother, Estée, was one of the most influential business geniuses in the world. Much to his credit, he played a very active role in the family business and has followed in his parents' footsteps. Ronald was appointed Chairman of Clinique Laboratories in 1994 and he has been part of the board of directors for more than 40 years now.
He owes much of his success to his late parents. In fact, one wonders how he might have fared without them. Apart from being a huge success in handling the Lauder family business, he is currently the President of the World Jewish Congress. He is married to Jo Carole Lauder and shares two children with her, Jane and Aerin.
Tinsley Mortimer | Great granddaughter of George Riley Mercer Sr. – Mercer Rug Cleansing
Net Worth: $35 Million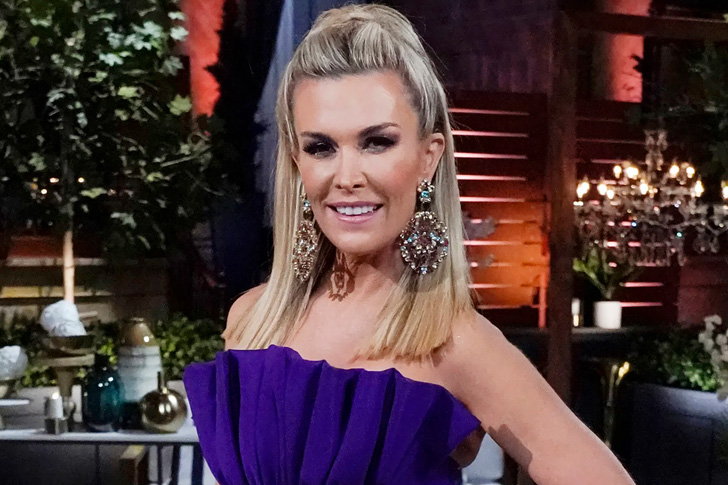 Tinsley Mortimer is famously known for being a part of the cast of Real Housewives of New York City, but she's also an heiress! Her father is George Riley Mercer Jr., who made numerous successful investments in real estate, and her grandfather, George Riley Mercer Jr., founded Mercer Rug Cleansing in 1939. Even if she wasn't an heiress, Mortimer worked to make a name for herself before becoming a television celebrity. She started as a beauty assistant at Vogue and built her career from there.
The heiress ended up having numerous fashion industry ventures, including her own line of handbags and clothing. She did amazing things for her career, from becoming a beauty ambassador for Christian Dior to appearing in several magazines. She also went into acting and appeared on famous shows like Gossip Girl. It's no surprise that the heiress, who has done multiple businesses and career ventures, partnered up with RuMe in 2020 for a Resort 2020 Collection, which consists of various things like travel, fashion, and beauty accessories. As of 2021, her net worth is around $35 million.
Jamie Laing | Great-great-grandson of Alexander Grant – McVitie
Net Worth: $10 Million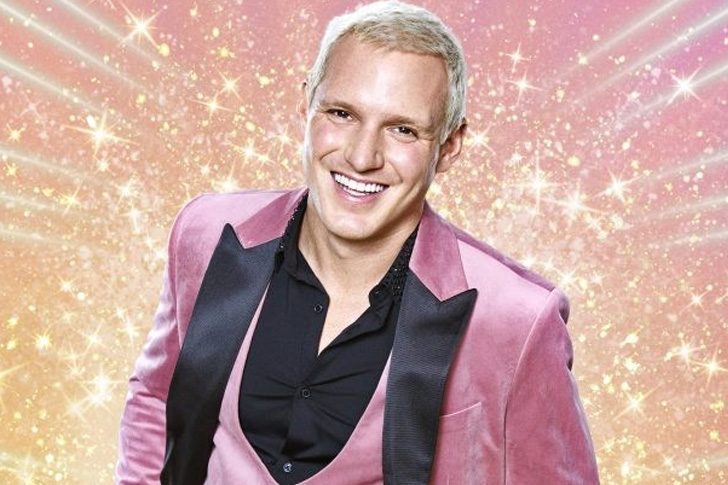 Alexander Grant is known for the Digestive brand of biscuits and the McVitie brand. He invented these rich digestive tea biscuits that are just amazing. Not to mention the mouth-watering jaffa cakes that they sell — they're amazing as well. The heir to the wealth and fortune of McVitie is no other than Jamie Laing. After their company was sold in 2002, he inherited a large sum from his great-great-grandfather.
Back in 2012, he was able to build his very own candy and clothing brand called Candy Kittens, located along Kings Road, Chelsea. His sweet manufacturing company earns a significant amount of money. He even published a Candy Kitten's cookbook with sweet treat recipes in it. With a net worth of $10 million, he is certainly capable of creating his own empire. In fact, we're betting that he'll do just that in the near future, given the degree of dedication he's displayed thus far.
Tori Spelling | Great Granddaughter of William Randolph Heart – Hearst Communications
Net Worth: $500,000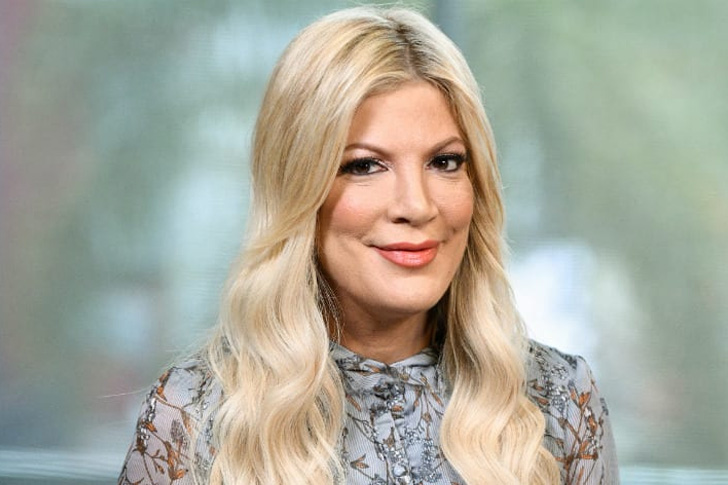 Tori Spelling is best known for playing Donna Martin in the '90s hit television series, Beverly Hills 90210. Her father, Aaron Spelling, produced the show and was the creator of numerous popular shows at the time. After her appearance in the show, Tori continued to build her career through the following years. One of her most remembered appearances on television was when the actress appeared in the VH1 sitcom, So NoTORIous, in 2006. The show was loosely based on her life, and it made fun of both her career and public image to a certain degree. The actress loved investing in fashion brands and it was a big part of her image.
Tori has had many ups and downs in her life but hasn't given up, proving that she has perseverance. As of 2021, the actress' estimated net worth is around $500,000, and she's currently rebuilding her career by appearing in shows like The Masked Singer, where she tells her story in a Unicorn costume.
Maggie Gyllenhaal | Part of the Swedish noble family Gyllenhaal
Net Worth: $25 Million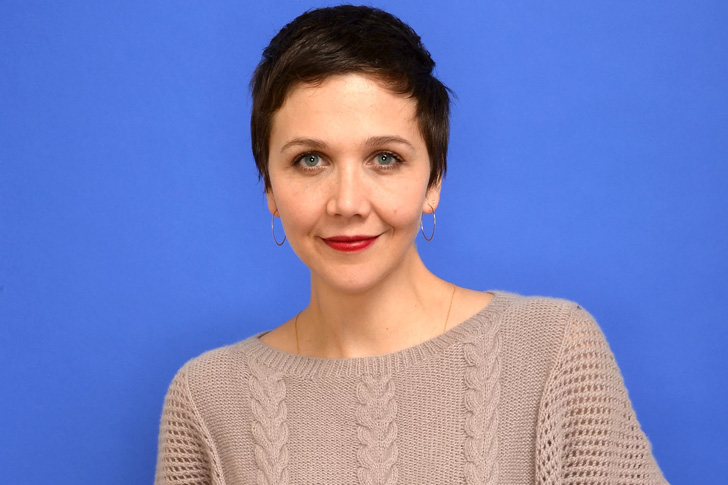 Maggie Gyllenhaal and her family are all in the entertainment industry, and they are all fantastic in what they do. Her father is Stephen Gyllenhaal, a filmmaker, and her brother is Jake Gyllenhaal, another famous actor. As an actress, Maggie found success in her career and has received numerous awards and nominations. Among her notable films are Secretary and Sherrybaby, which are films for which she received a Golden Globe Award nomination. Maggie's star shone brighter after she played Rachel Dawes in the Christopher Nolan film, The Dark Knight.
Maggie has blue blood and is part of a Swedish noble family. As of 2021, she has an estimated net worth of around $25 million. She's also a woman with an eye for making the right investments — in fact, she's made a couple of smart ones, including a Brooklyn townhouse that cost $4.6 million. Maggie is unstoppable as she continues to prove that she's more than just a pretty face. Maggie's career is remarkable, and she is not stopping as she continues to book more film roles, like in the recent HBO television series, The Deuce, where she received a nomination for Best Actress at the Golden Globes.
Ariana Grande | Daughter of Joan Grande & Edward Butera – Hose-McCann Communications& IBI Designs, Inc.
Net Worth: $150 Million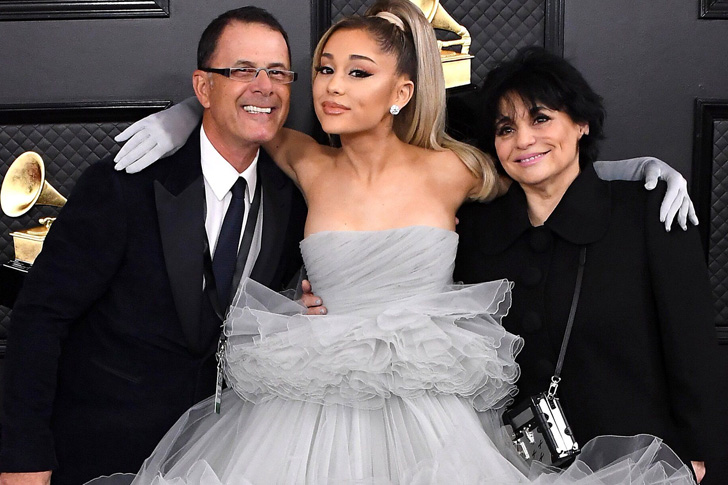 What's your favorite Ariana Grande song? We all know Ariana to be an American singer with jaw-dropping vocals, but have you ever wondered what she'd be doing if she didn't have a singing career? There are a lot of possibilities. Maybe she would have gone to university and studied Theater. I don't know about you but I can surely imagine her hitting those high notes on Broadway! Let me let you in on something though; if that did happen, the singer would probably still not have to worry about student loans.
Ariana is the daughter of Edward Butera and Joan Grande, both the heads of their respective companies. Edward, the founder and owner of IBI Designs, Inc., was born in New Jersey. After graduating, he worked for various design companies in New York City, eventually meeting Joan. He started his own business in 1989 and married Joan in 1992. On the other hand, Joan was born in New York City and is now currently the CEO of Hose-McCann Communications, which was bought by the Grande family in 1964. The two seem to be open to the public about their life. It seems they really wanted their daughter to have the spotlight. If there's anything the pop star's parents are unapologetically showing the world, it's their unending support for Ariana.
Allison Williams | Daughter of Brian Williams & Jane Stoddard-Williams
Net Worth: $5 Million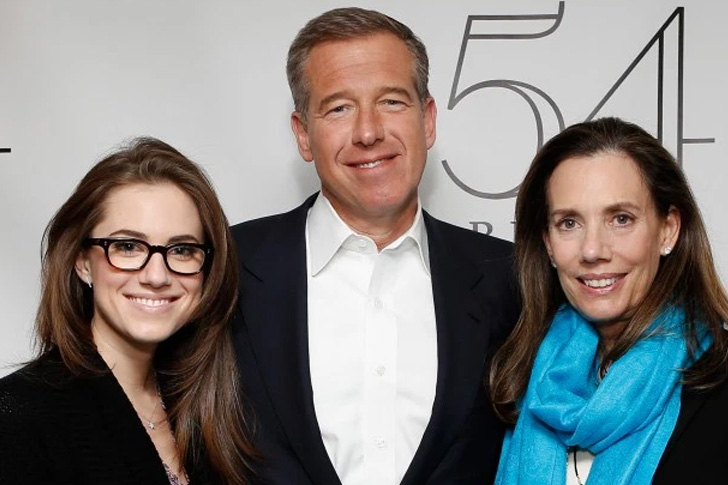 On April 13, 1988, Brian and Jane Williams, two well-known American journalists, welcomed their daughter, Allison Williams, to the world. Brian Williams is a famous TV personality with humble beginnings. He started broadcasting in 1981, and little by little, made a name for himself in the industry. It started with simple admiration from viewers to getting recognition. Later on, he got numerous nominations and awards, until he finally became the chief anchor of MNSBC.
He married Jane Stoddard in 1986. Allison's mother is known as a freelance producer at Panorama. She also takes credit for being a host and executive producer for Bloomberg EDU. Jane has chosen to keep most of her life private and so, other than the parts of her work that can be been seen on screen, very little is known about her. While Allison did not get into journalism like her parents, she ended up on TV as well. The apple truly doesn't fall far from the tree, doesn't it?
Lady Gaga | Daughter of Joe Germanotta and Cynthia Germanotta
Net Worth:$320 Million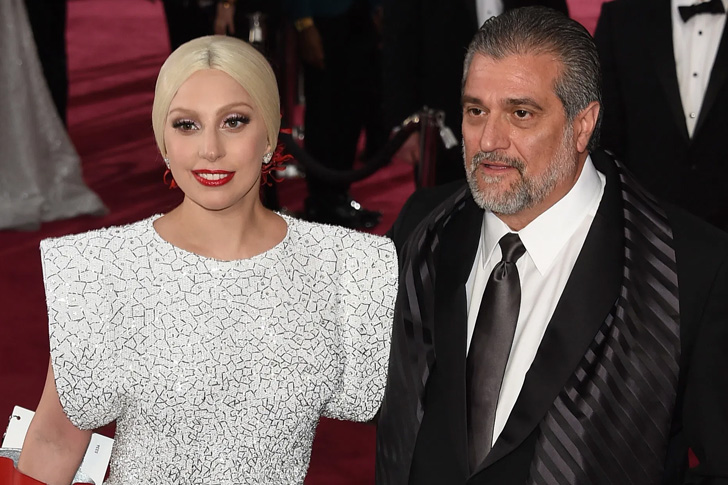 Born This Way might have never been brought into existence if Lady Gaga was never born, so with that, who exactly brought the multi-Grammy awardee into the world? It is Joe Germanotta and Cynthia Germanotta who should receive credit for raising such a talented musician. The two known entrepreneurs have always worked together. For example, they both manage the Joanne Trattoria – a restaurant that was founded in honor of Joe's sister, Joanne Germanotta – as a team.
Other than this, the two are known for their role in the Born This Way Foundation. Cynthia is the president and co-founder of the organization while her husband is a member of the board of directors. The efforts they've expended for the foundation resulted in a number of awards and recognitions. So, really, Gaga's parents deserve credit for having changed the world in more ways than one.
Kristen Stewart | Daughter of John Stewart and Jules Mann
Net Worth: $70 Million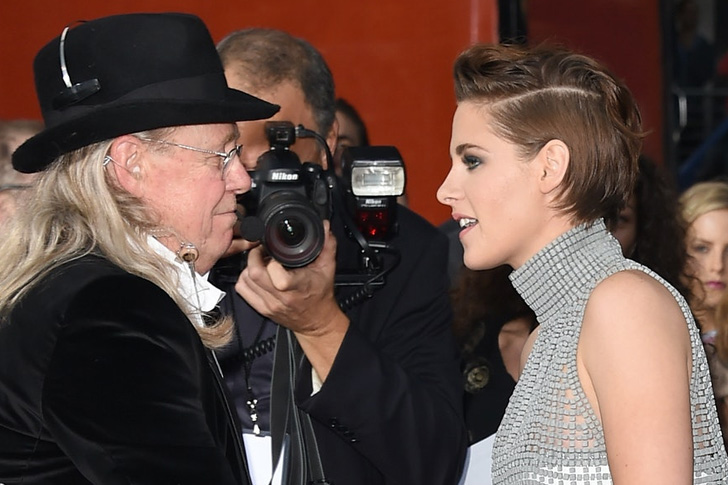 Did you know that Kristen Stewart is practically like a real-life Alice? She grew up in an Alice in Wonderland-themed home. Hypothetically speaking, even if she never made it in Hollywood, she probably still wouldn't have had to worry about home loans, that's for sure! Her parents were loaded, after all. Both the Twilight star's parents are part of the entertainment industry, too. Indeed, her father, John Stewart (also known as Papastew) has been working as a stage manager since 1997. He is also a television producer at the same time.
On the other hand, her mother, Jules Mann, has been working as a script supervisor since 1988. She also took credit as a director and production manager on a few occasions. It's no wonder that the actress chose to join the same industry! While the star started her career by acting, she is now also trying her hand at filmmaking.
Samantha Ronson | Daughter of Ann Dexter-Jones and Laurence Ronson
Net Worth:$6 Million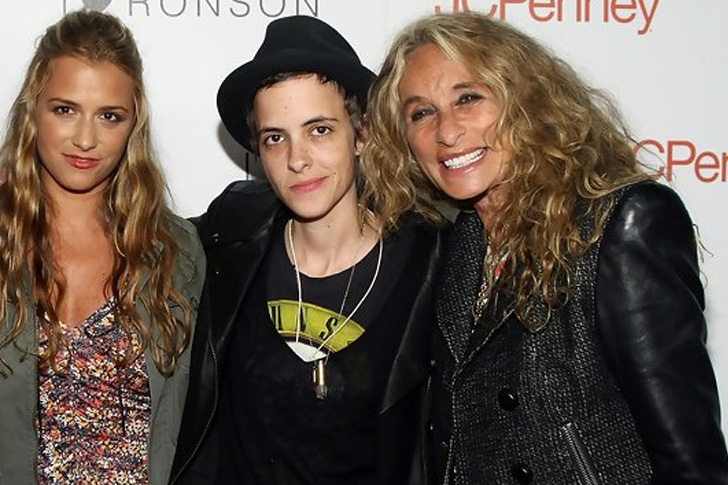 Not everyone is born rich… some were born extremely rich. Let's take Samantha Ronson as an example. The English DJ was born to Ann Dexter-Jones and Laurence Ronson on August 7, 1977. Her mother is a socialite while her father is a music executive and a real estate investor. If that doesn't spell wealth to you, then allow me to introduce to you to her brother, Mark Ronson, a famous producer who has collaborated with the biggest names in the music industry, such as Lady Gaga and Adele.
If that is still not enough, you ought to know that she is also related to Gerald Ronson, one of the most well-known property tycoons. Looking at her family tree, it sure looks like money loans are the last thing the singer-songwriter will be thinking of even if she ever decides to quit. Let's hope not — it would be a shame to lose such talent!
Gwyneth Paltrow | Daughter of Blythe Danner and Bruce Paltrow
Net Worth: $150 Million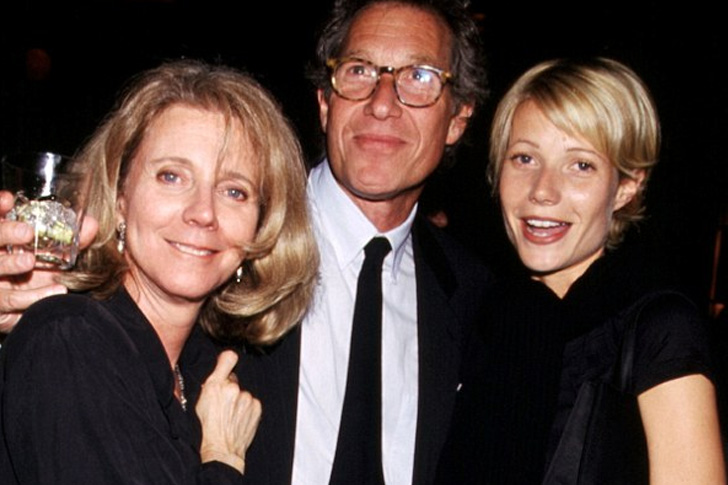 Pepper Potts, the Chief Executive Officer of Stark Industries and the wife of our beloved Iron Man, is a role played by Gwyneth Paltrow. As Pep or as herself, she is both a businesswoman, wealthy, and definitely someone who needn't worry about business loans either way. The business woman's mother is Blythe Danner, a respected and multi-awarded actress. Other than being known for her talent and contribution to the industry, Danner is also known to be an environmental activist who was involved in various movements for decades.
On the other hand, the star's father, Bruce Paltrow, was known director and producer. It was in one of her father's work that she debuted, and so she has him to thank for showing her the ins and outs of Hollywood, even though she could have lived a completely good life without stepping into the industry.
Jennifer Aniston| Daughter of John Aniston and Nancy Dow
Net Worth:$300 Million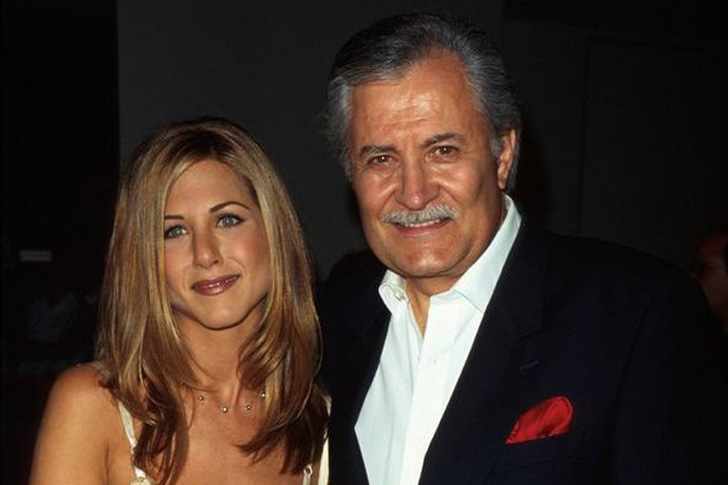 Do you remember Rachel Green, our runaway bride who chose not to rely on her parents' money believing she was going to marry rich? The credit for the role goes to Jennifer Aniston, and actually, she could have done what Rachel did in real life. She neither relied on marrying rich or using her parents fortune to get into Hollywood. The Friends' actress is the daughter of famous actor John Aniston and actress, Nancy Dow.
With two famed personalities as her parents, she could have just basked in their wealth without breaking a sweat. The star, however – just like her character, Rachel – set a path for herself and followed through, and really, we can only be thankful that we were able to see such great talent. I can't really imagine anyone else playing Rachel, to be honest.
Rashida Jones | Daughter of Quincy Jones and Peggy Lipton
Net Worth:$25 Million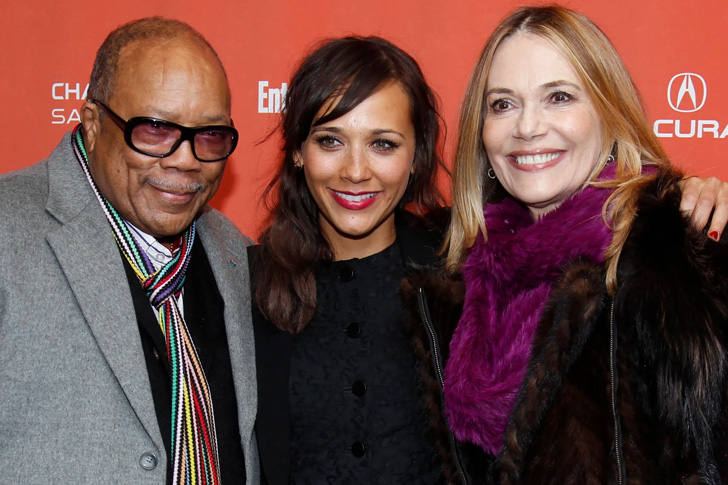 Not everyone is born into parents who've been successful in Hollywood for decades, but Rashida Jones is not like everyone. Her father, Quincy Jones, is a known record producer who has more than two dozen Grammy awards under his belt. He deserves credit for a lot of the soundtracks we have enjoyed. Other than the achievements in his career, he is also a known activist — indeed, Mr. Jones founded a number of institutions that support art and music.
On the other hand, Rashida's mother, Peggy Lipton, was a known actress who was able to snatch the Golden Globe Award for Best Actress in 1970. Just like her parents, the star is making a name of her own in the entertainment industry. She is currently doing all kinds of work in Hollywood. She got into acting, directing, and writing, and was also able to experience producing. This family has truly made sure to let everyone know that they're not just anybody.
Adam Levine | Son of Fredric Levine and Patsy Levine – M. Fredric
Net Worth:$120 Million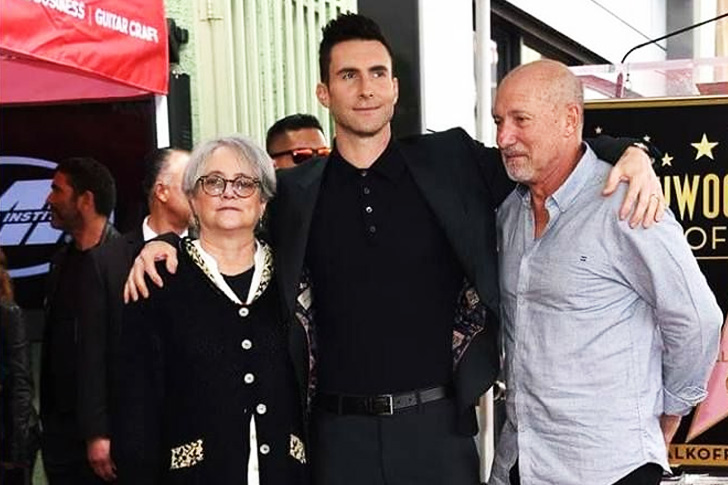 Adam Levine is already rich in more ways than one — even before he was catapulted to fame for his music. He didn't need fame and fortune, quite frankly, because his parents had a lot of it, as well as the resources to assure he'll be living a life of comfort. But who exactly raised the Maroon 5 lead vocalist?  His father, Fredric Levine, is the founder of a retail chain known as M. Fredric. This meant the singer wouldn't be having any problems with money loans.
Fredric provided for his son's financial needs. His mother, Patsy Levine, became the supplier of the singer-songwriter's musical needs. He was quoted saying that it was his mother who started him on the path to making music. She's probably one of the reasons we have the lead singer right now. In their own way, they have both provided something valuable to Adam, and indirectly to us as well – great music through their son!
Taylor Swift | Daughter of Fredric Levine and Patsy Levine
Net Worth:$365 Million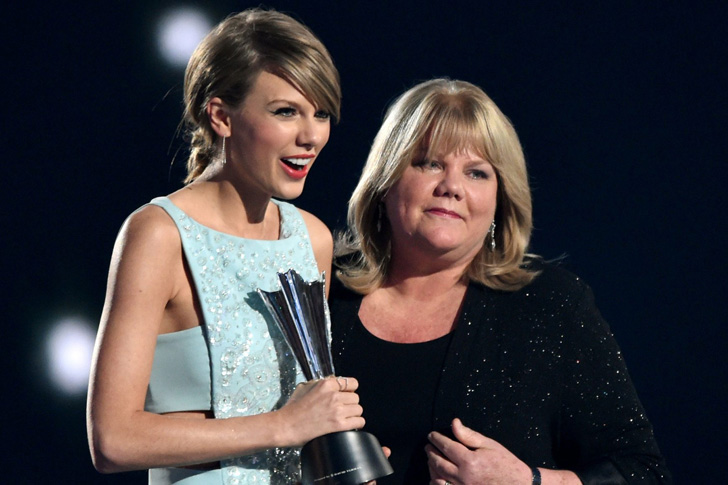 Taylor Swift has written numerous songs about the people she loves, including her parents. Who exactly raised this singer-songwriter that millions continually adore, though? The American singer was born on December 13, 1989, to Andrea Swift, who was a former mutual fund marketing executive, and Scott Kingsley Swift, who worked as a financial advisor and vice president of a large company. Clearly, Taylor's family is well-off, and she wouldn't have needed to apply for a student loan or some such.
Numerous people have attested to Scott's passion and devotion to his job, including the singer herself. Formerly, the songwriter wanted to be just like her dad because she saw how enthusiastic he was with what he was doing and thought that she could do the same thing. While we do believe all the testimonies about her dad's passion, I think we're all just happy we have Taylor and her songs.
Robin Thicke | Son of Alan Thicke and Gloria Loring
Net Worth:$20 Million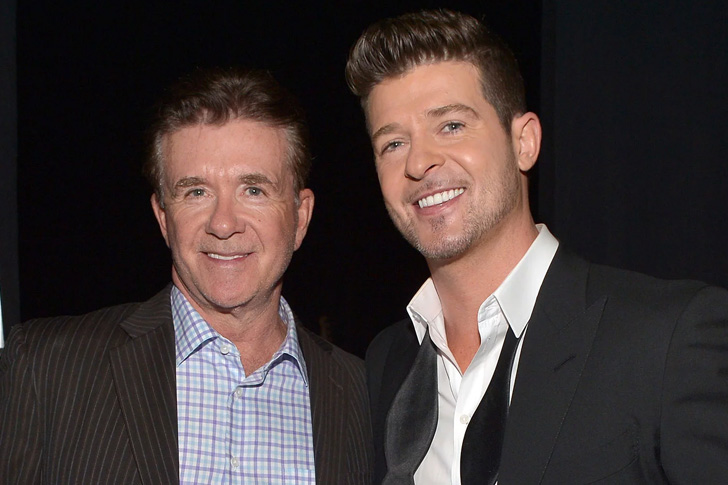 While Robin Thicke could have chosen not to get involved in Hollywood, one can say that he was born to be in the industry. On March 10, 1977, he was born to Canadian actor and songwriter, Alan Thicke, and American actress and singer, Gloria Loring – both of whom made a name for themselves in their own way. Following in the footsteps of his parents, he set out his own path. From the age of twenty-two, it seems like he already knew what he wanted and was determined to reach it.
Now, he is a known record producer who has collaborated with some of the biggest names in the music industry, such as Jessie J and Flo Rida, to name a few. His parents' influence has definitely shown itself to some degree, as just like them, he is also a known actor, singer, and songwriter.
Jordin Sparks | Daughter of Phillippi Sparks and Jodi Sparks
Net Worth:$8 Million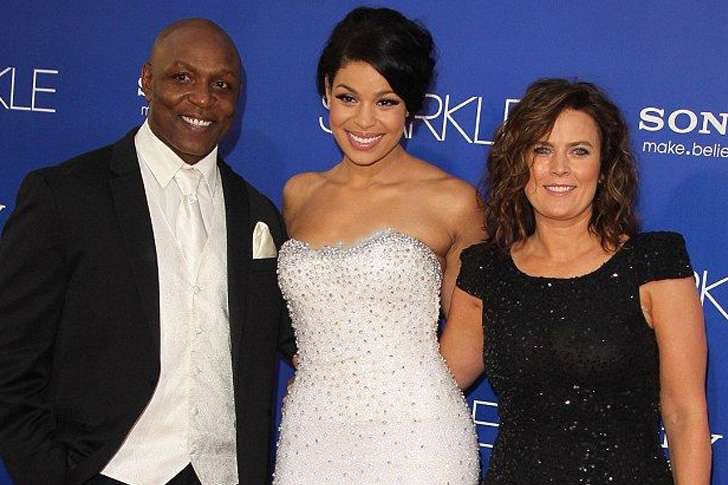 Jordin Sparks made a name for herself when she won the sixth season of the famous televised competition, American Idol, in 2007. Not only that, but she also took credit for being the show's youngest winner in history – she was a few months younger than Scott Cooke McCreery, the second youngest winner of the show. But did you know that even though the singer-songwriter did not choose to enter the American singing competition she would have been famous and affluent anyway?
Jordin was born to Phillippi Sparks and Jodi Sparks on the 22nd of December in 1989. The former, her father, used to be a professional American football player, while her mother was a successful entrepreneur in her own field. Despite this, Jordin's fans and all the people who have heard her voice are probably thankful that the singer didn't settle and instead chose to share her talent with the world.
Ed Sheeran | Son of John Sheeran and Imogen Sheeran
Net Worth:$200 Million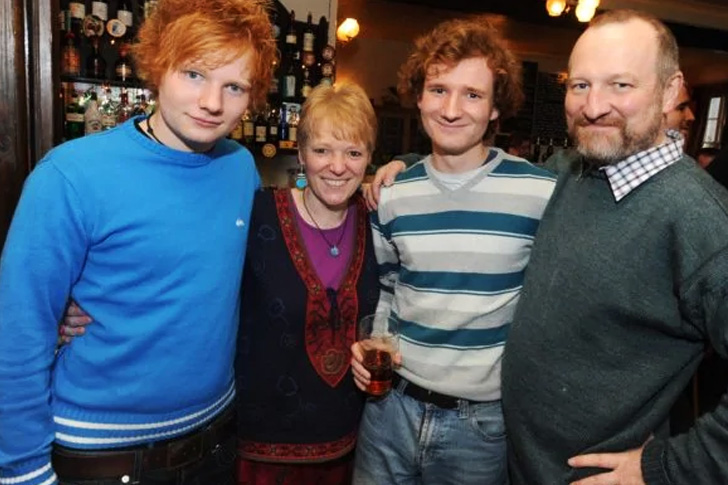 It seems that being artistic is literally embedded in the genes of Afterglow singer, Ed Sheeran. The world-famous singer-songwriter was born on February 17, 1991, to John Sheeran and Imogen Sheeran. The former, his father — who the singer has made mention of in his songs multiple times — was an English art curator and exhibition organizer. On the other hand, his mother, who was mistakenly thought of as the inspiration for the hit Supermarket Flowers, worked at Manchester City Art Gallery and was a culture publicist and jewelry designer. Furthermore, both his parents worked and managed an art consultancy.
The Sheerans were not just artistic, they were wealthy as well. The singer definitely stuck to the artistic ways of his parents, at least to some degree. Thankfully, he chose to present his art in a different way. Otherwise, we might have never had the pleasure of listening to his songs!
Michelle Williams | Daughter of Carla Williams and Larry Williams
Net Worth:$30 Million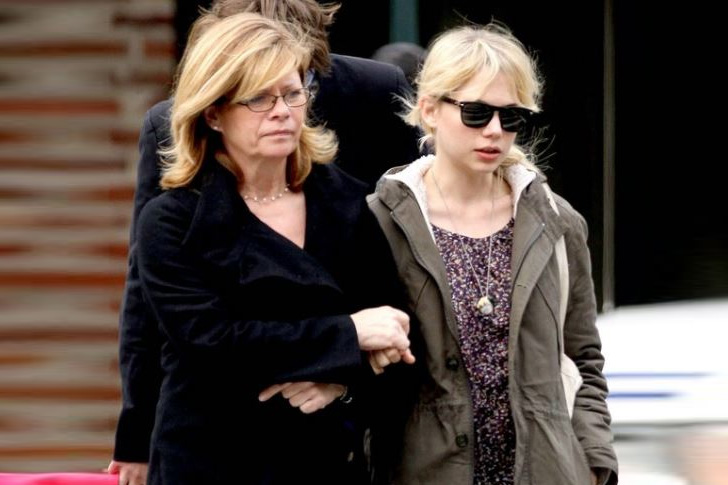 Michelle Williams, an American actress with multiple nominations and awards under her belt, was born in Montana to Carla Williams, the homemaker of the Williams residence, and Larry Williams, on the 9th of September in the year 1980. Her father was a known stock and commodity trader and politician in the same state.
She could have lived a good life even without getting into Hollywood, but wouldn't that have been such a waste of talent? It seems like her parents thought of the same thing as they gave her emancipation at the age of 15 in order for her to pursue the path that she was carving for herself. At such an early stage in her life, she already knew what she wanted to do, and her fans are thankful that she chose to venture out. To her credit, she made a great decision.
Paul Giamatti | Son of Toni Giamatti and Angelo Giamatti
Net Worth:$25 Million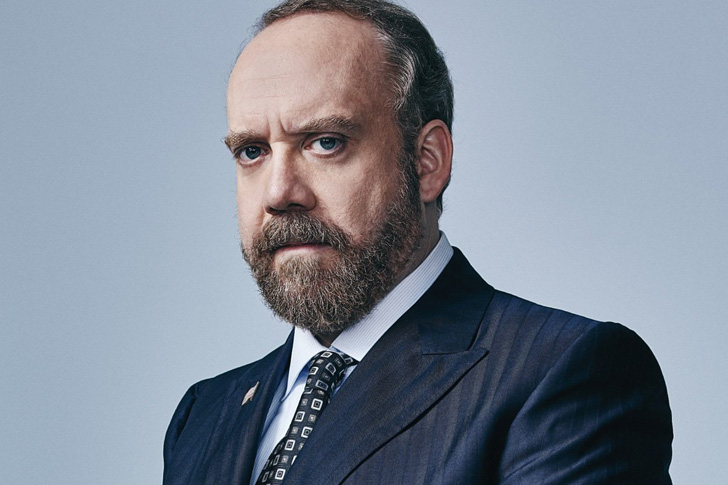 Paul Giamatti, the actor with more than 100 projects and multiple nominations, is the son of Toni Marilyn Giamatti and Angelo Bartlett Giamatti. The former, his mother, is the homemaker of the residence and a former teacher. The latter, his father, was a Yale University professor who later on became the president of the same university. Despite the educational route that his parents have chosen, acting and the arts were evidently more interesting to him.
He went to the university where his father taught but spent most of his free time in the theater. Of course, he did complete his studies. He finished with a bachelor's in English, and then later on earned a Master of Fine Arts degree. Now that's hitting two birds with one stone. He made his parents proud but did it in his own way.
Miley Cyrus | Daughter of Billy Ray Cyrus – Famous Country Singer
Net Worth: $ 160 Million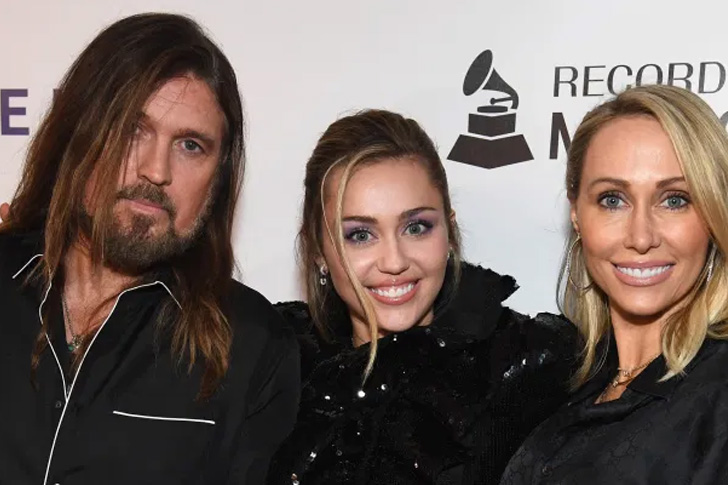 Miley Cyrus rose to stardom as a teen idol and became extremely popular after she portrayed the title character of the sitcom Hannah Montana on Disney Channel. Through the years, she has garnered awards for her undeniable talent, from being the quirky and charming Disney child actor to becoming one of the biggest pop stars in the world with her early musical releases like Party In The U.S.A., 7 Things, and Can't Be Tamed.
The American singer-songwriter was greatly influenced by her father, Billy Ray Cyrus, the country music singer who is internationally famed for his single Achy Breaky Heart. At first, he was reluctant to have his daughter, Miley, follow in his footsteps in the entertainment industry, but her talent, creativity, and charm brought her to Hollywood. She worked alongside her old man, who was also cast as her dad in Hannah Montana. The superstar, even legally changed her birth name, Destiny Hope Cyrus, to Miley Ray Cyrus to make it similar to her father's name. As luck would have it, her net worth is now a whopping $160 million, while Billy Ray has a net worth of $20 million. Investment planning was probably done for all their assets.
Darren Criss |  Son of Charles William Criss – Banker
Net Worth: $3.5 Million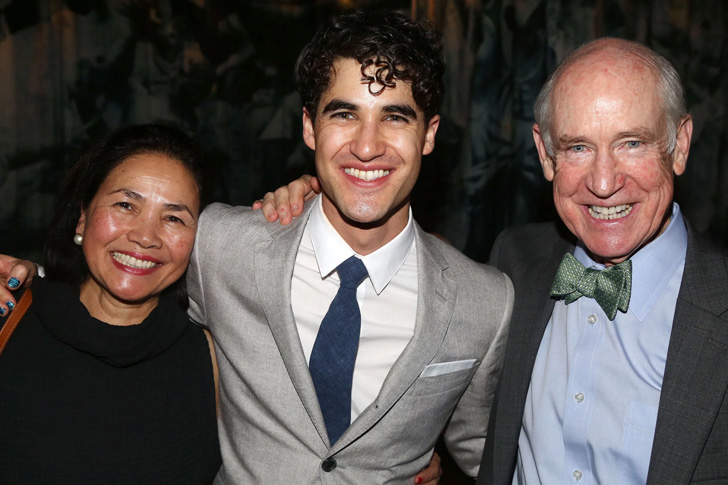 Filipino-American, Darren Criss, founded and co-owns a theater company called StarKid Production. Apart from that, he is also a singer and an actor, who had his first stage performance at the age of ten in Street Moon's production of Fanny. He became widely popular for starring on the television series Glee. His portrayal of Andrew Cunanan in The Assassination Of Gianni Versace: American Crime Story earned him a Golden Globe and an Emmy.
Darren comes from a family with money. His father, Charles William Criss, worked in finance, he was an investment banker who started the East-West Bank. His father served as the Chief Executive Officer and the Chairman of the company. Charles really got his hands full. His mother is Cerina Bru, a loving stay-at-home Filipino mom. He is proud to be biracial, in fact, after his Golden Globes win, his mom sent him some Filipino treats.
Zooey Deschanel | Daughter of Caleb Deschanel – Cinematographer
Net Worth: $25 Million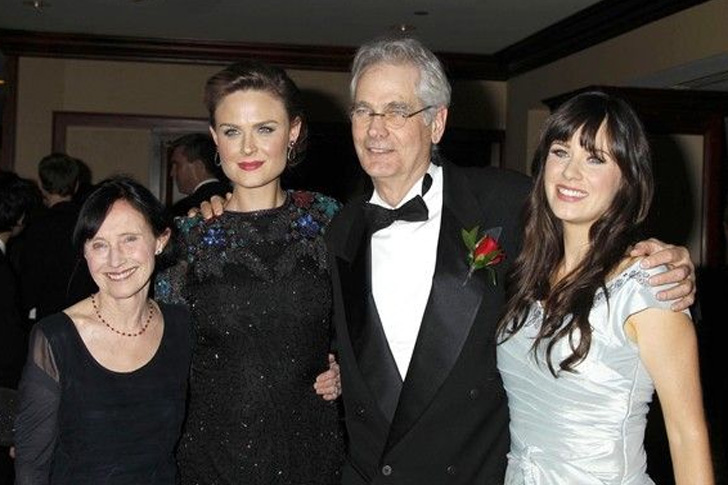 Zooey Deschanel is an American singer-songwriter and actress who is best known for her deadpan roles in movies such as Elf, 500 Days Of Summer, and The Hitchhiker's Guide To The Galaxy. In TV, she was widely recognized for her quirky and lovable character, Jessica Day, on the Fox sitcom New Girl. She received three Golden Globe Award nominations for the role. Zooey was destined for the screen. With both of her parents working in the world of entertainment, she felt she had to follow in their footsteps.
Her mom, Mary Jo Deschanel, is an actress known for her role in the television show Twin Peaks. Her father, Caleb Deschanel, is a cinematographer who, to his credit, had been nominated six times for the Academy Award for Best Cinematography. He represents the American Society of Cinematographers as a member of the National Film Preservation Board of the Library of Congress. Growing up, Zooey was sent to a private preparatory school called Crossroads where she met fellow stars, Kate Hudson and Jake Gyllenhaal. She may have parents who are popular in the industry but she made a name for herself and now has a staggering net worth of  $25 million.
Rooney Mara | Wife to Joaquin Phoenix – Actor
Net Worth: $16 Million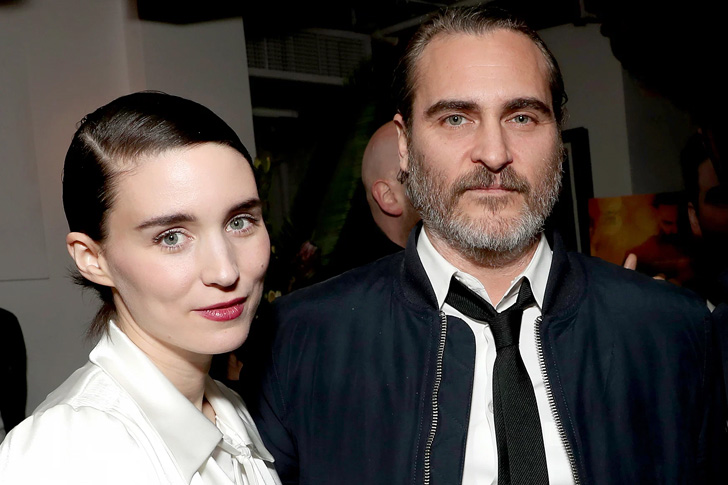 Patricia Rooney Mara is an actress who was first recognized for her supporting role in the 2010 biographical drama, The Social Network. Rooney was further catapulted to fame following her role in, The Girl With The Dragon Tattoo, a role for which she got an Academy Award nomination for Best Actress. Rooney comes from a wealthy family. She was born into a family that owns major investments in the NFL. Her dad's family founded the New York Giants and her mom's family founded the Pittsburgh Steelers.
The National Football League would be incomplete without their families. Her family is worth $3 billion. While she focused on her acting career she was able to raise her net worth to $16 million. From landing roles in small independent films to high-profile ones, she is really paving her own way to success. Her husband, Academy Award winner for Best Actor, Joaquin Phoenix, is also part of her success.
Kate Mara | Daughter of Timothy Mara – Founding Owner of the New York Giants
Net Worth: $14 Million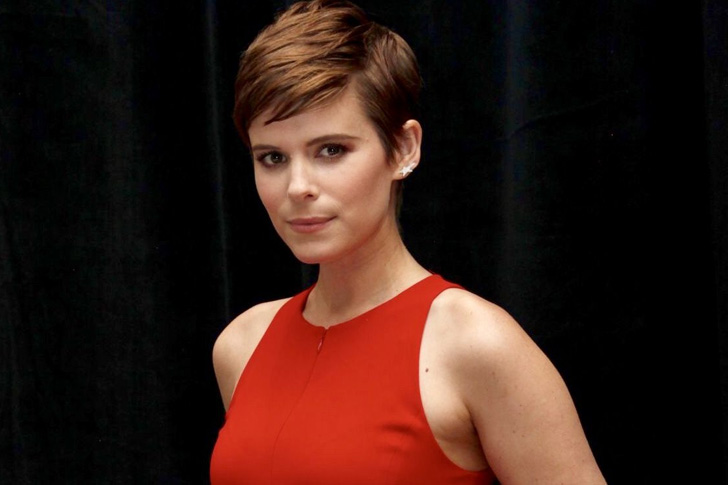 Kate Rooney Mara is an actress known for her TV roles, including that of Zoe Barnes in the political drama series, House Of Cards. Before her acting career successfully took off, she was already extremely rich. She may not have come from a Hollywood family but she comes from National Football League (NFL) royalty. Her family is worth $3 billion, an amount that is simply jaw-dropping.
Her family's fortune goes way back. Back in 1925, her grandfather Timothy Mara was chosen by the NFL president at the time to form a New York professional football team, and since it wasn't so popular back in the day, he bought the NFL franchise of New York for a small amount ($500 to be exact). No one saw it, but his small investment ballooned up into a surreal amount of money. Now, they are worth billions, making the Mara family one of the richest families in America.
Jared Kushner | Heir to Charles Kushner – Kushner Companies
Net Worth: $800 Million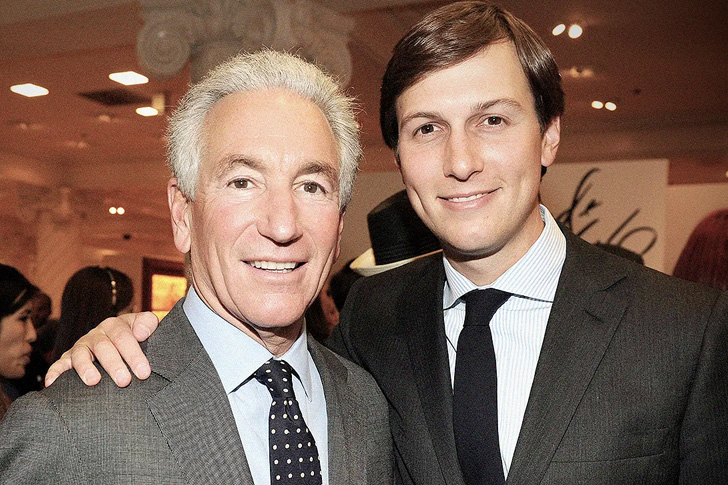 Jared Kushner might be best known as a husband of Ivanka Trump, one of former President Donald Trump's daughters, but he is the heir to his own throne. He might have married into a wealthy family but Jared himself came from money.
He is the successor of Charles Kushner, the founder of a property development company called Kushner companies. His family's net worth now stands at a staggering $1.8 billion. Jared was the Chief Executive Officer of his father's companies before he was chosen by the former President to be his senior advisor. The real estate developer has a whopping $800 million net worth. He focused on the expansion of his family's business and purchased $7 billion worth of property in New York City. His wealth and investments make his name stand out in the world of business.
Douglas Durst | Grandson to Joseph Durst – Durst Organization
Net Worth: $650 Million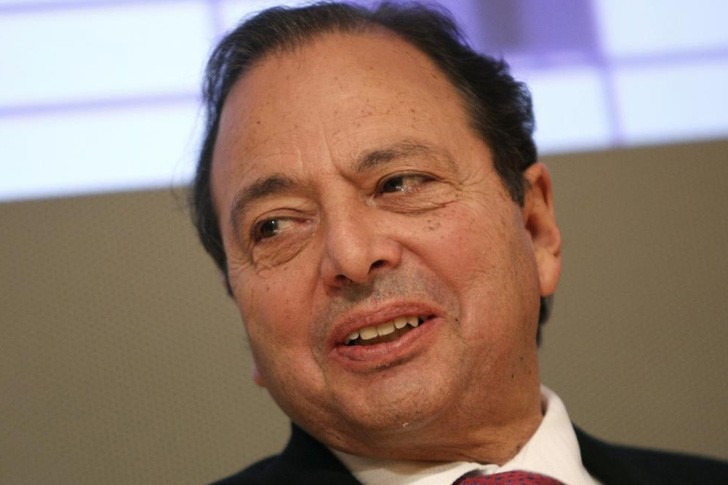 American real estate investor and developer, Douglas Durst, who got his degree from the University of California, Berkeley, is one of the richest men in the world, thanks to the inheritance he received from his grandfather. Joseph Durst might have been an immigrant from Austria without a penny to spare, but became a successful real-estate manager and developer soon enough who founded the Durst Organization. The company's net worth expanded over the course of time, reaching $5.2 billion. The Durst family became so huge, they were listed among the richest families in the world.
Douglas might have been fortunate enough to have inherited such a fortune from his grandfather, but he maintained the family business and still works hard to make sure his family stays rich. Despite that his personal net worth is already at $650 million, it seems he's still working to have it increased.
Hugh Grosvenor | Son to Gerald Grosvenor – 6th Duke of Wesminster
Net Worth: $13.2 Billion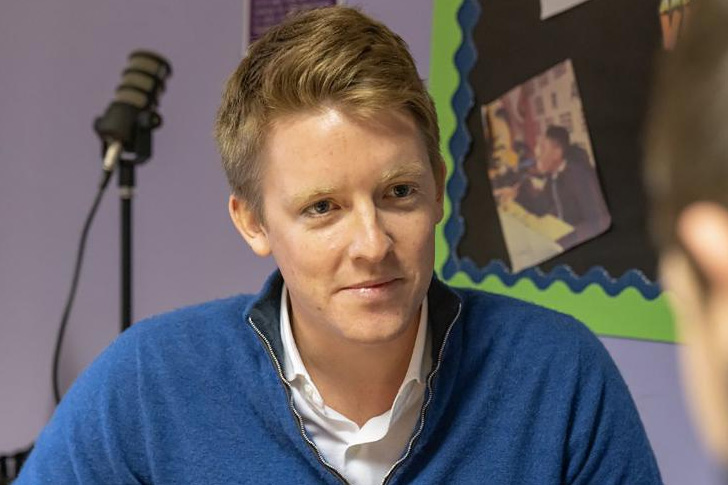 7th Duke of Westminster, Hugh Grosvenor, is the world's richest person under 30. He inherited his title after his father, Gerald Grosvenor, the 6th Duke of Westminster, passed on. He now spends most of his time fulfilling his responsibilities as the Duke of Westminster. After acquiring his Bachelor of Science degree in countryside management with upper second-class honors at Newcastle University, he went to Wheatsheaf Investment, working in estate management from 2013 to 2014.
He later became an Accounts Manager for a green energy company called Bio-bean.  When his father passed on, he inherited a large sum of money amounting to $11 billion. Interestingly enough, his sisters also inherited considerable amounts of money. Although the inheritance made him the beneficial owner of his family's assets, he's reportedly not the legal owner, and all the family's wealth is held in a trust.
Carlos Slim Domit | Son of Carlos Slim Helú – Grupo Carso
Net Worth: $2 Billion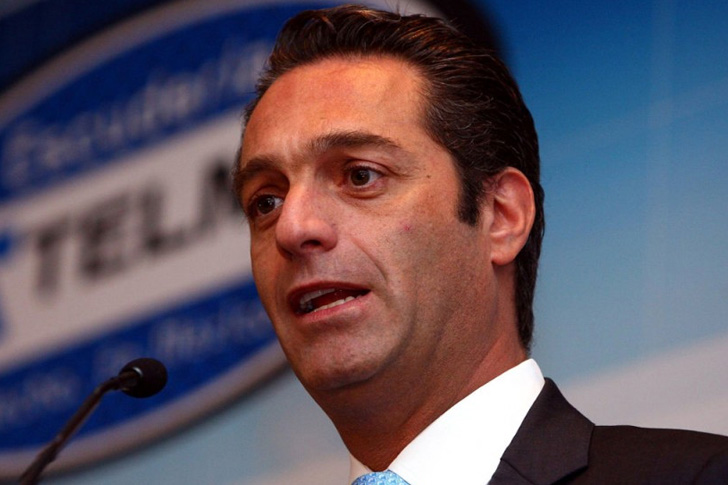 Mexican businessman, Carlos Slim Domit is the son of the business magnate, philanthropist, and investor, Carlos Slim Helú — who's been richest person on the planet from 2010 to 2013 because of his  involvement in the telecommunications industry in Latin America. His father's fortune came from his extensive holdings in numerous companies through his conglomerate, Grupo Carso.  Their family also owns stakes in the consumer goods, real estate, and mining sectors. The net worth of this family is now at $59.4 billion.
Domit has a degree in business administration from the University of Anahuac. He currently serves as the Chairman of the Board of Grupo Carso, Telmex, America Movil, and Grupo Sanborns. As his father's heir, he will not only be inheriting the fortune of his old man but also the responsibilities of running his family's businesses.
Barron Nicholas Hilton II | Great-grandson of Conrad Hilton – Hilton Hotels
Net Worth: $5 Million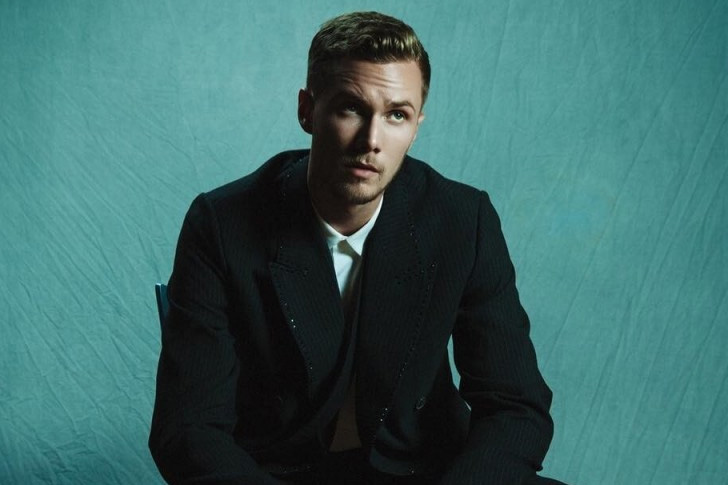 Barron Nicholas Hilton II may not be as famous as his siblings, Paris and Nicky, but he is also Conrad Hilton's great-grandson. Conrad was an American businessman who founded the Hilton Hotel chain. His hotels are known for their unparalleled service. There are about 584 Hilton Hotels around the world. Barron is most definitely living a grand life because of his great-grandfather's fortune, but he is also a self-made man trying to make his way on his own. Although, to what degree he's self-made is a matter of debate, since it's reasonable to believe that he's successful because of his family's name.
Barron worked as a model just like his siblings. He also got engaged to fellow socialite Tessa Grafin von Walderdorff. The cute couple have been together for quite some time now and aren't shy about showing their love for each other on social media.
Andrew Lauren | Son of Ralph Lauren – Fashion Icon
Net Worth: Unknown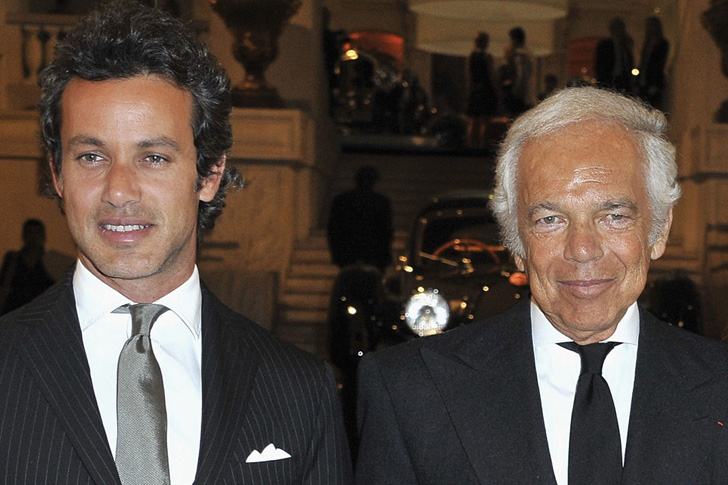 Andrew Lauren is the son of the legendary fashion icon, Ralph Lauren. Ralph is an American fashion designer and philanthropist known for his multi-billion-dollar enterprise, Ralph Lauren Corporation. Clothes have made him one of the richest people in America. He stepped down as the Chief Executive Officer in 2015 but remained the Executive Chairman and the Chief Creative Officer.  With his father's estimated wealth of $6.4 billion, Andrew doesn't have to work a day in his life, but he chooses to pursue his passion in the world of film.
Andrew may have the luxury of sitting back and enjoying his father's fortune but he chose to pursue a career in film. After getting a degree from Brown University, he went on to work as an actor and a producer. He is best known for The Squid And The Whale, The Spectacular Now, and High Life.
Paris Latsis | Grandson to Yiannis Latsis – Shipping Company
Net Worth: $7.5 Billion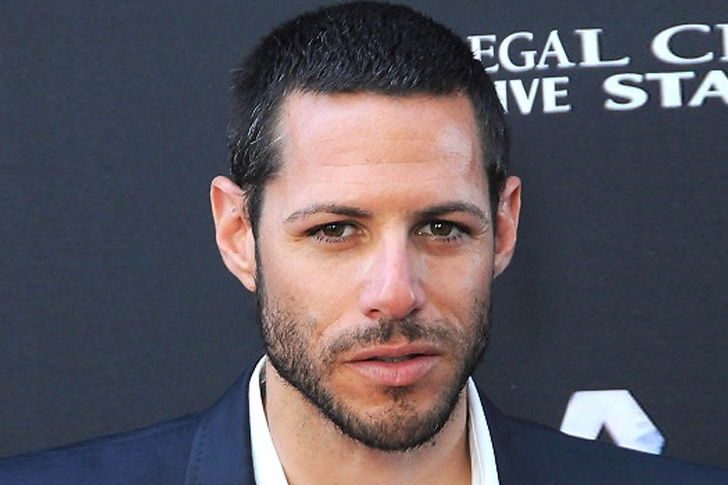 Greek socialite, Paris Kasidokostas-Latsis, is the heir to billionaire tycoon, Yiannis Latsis. His grandfather, Yiannis, founded the shipping company that is now listed among the biggest companies in the world. Their family's investments extend to oil refineries, real estate, and banking. The Latsis family has a standing net worth of $2.9 billion. Paris Latnis was once engaged to his fellow socialite, Paris Hilton, the granddaughter of Conrad Hilton, owner of Hilton Hotels.
Their marriage might have been called off, but he has nothing but kind words to say about his ex-fiancee. He claims that she is the most incredible woman he has ever met. Even as Hilton broke off the engagement, he respected her decision. Not only is this dashing man extremely wealthy, he also has a very rich personality that matches his good looks — what more can one want in a man, seriously?
You've Reached The End